713 PARKER STREET
Built in
1885-1890
/ Modified in
1910-1915
In tours
This building does not appear in any tours yet.
Last updated
Sun, 09/04/2011 - 6:12pm by gary
Location
United States
35° 59' 33.8496" N, 78° 54' 46.6668" W
US
Comments
Built in
1885-1890
/ Modified in
1910-1915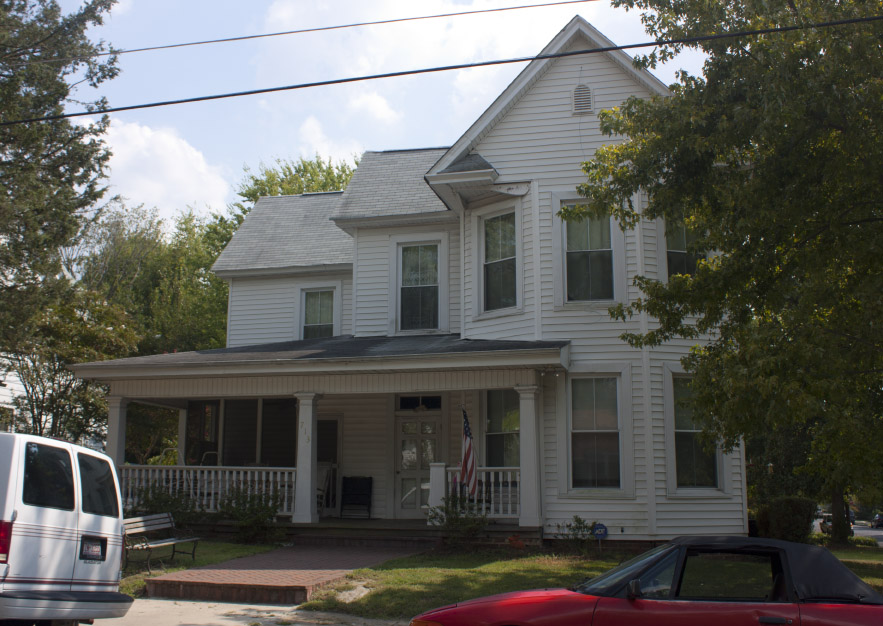 09.04.11
From the Durham Historic Inventory:
This two-story irregularly shaped house dates from the late 1880s. According to Claude Vickers, the house was originally owned by his father, William Gaston Vickers, and was constructed on the northwest corner of Morehead and Vickers Avenues. WG Vickers gave the house and the entire block bounded by Morehead, Shepherd, Parker, and Vickers to his daughter Melissa upon her marriage to WH "Bud" Berry. Melissa subdivided the lot and moved the house to its present location when James S. Cobb purchased the original site for his new house in the 1910s. Typical of this period of construction is the three-sided bay on the main facade surmounted by simple drop pendant brackets. Other decoration on this relatively austere house consists of decorative attic vents in the gable and a second-story lunette window.