In tours
This building does not appear in any tours yet.
Last updated
Thu, 07/14/2011 - 8:27am by gary
Location
35° 59' 48.3288" N, 78° 54' 1.4616" W
The small commercial building at the southwest corner of Orange St. and East Chapel Hill St. (322 East Chapel Hill St.) was constructed in the mid-1920s. I haven't had time to make it to the old city directories to find out some of the early tenants.
The shot below is not the best, as the front facade is partially obscured, but it is taken during the post office construction in 1934, looking southwest towards the intersection of Orange St. and East Chapel Hill St. (running left-to-rightish)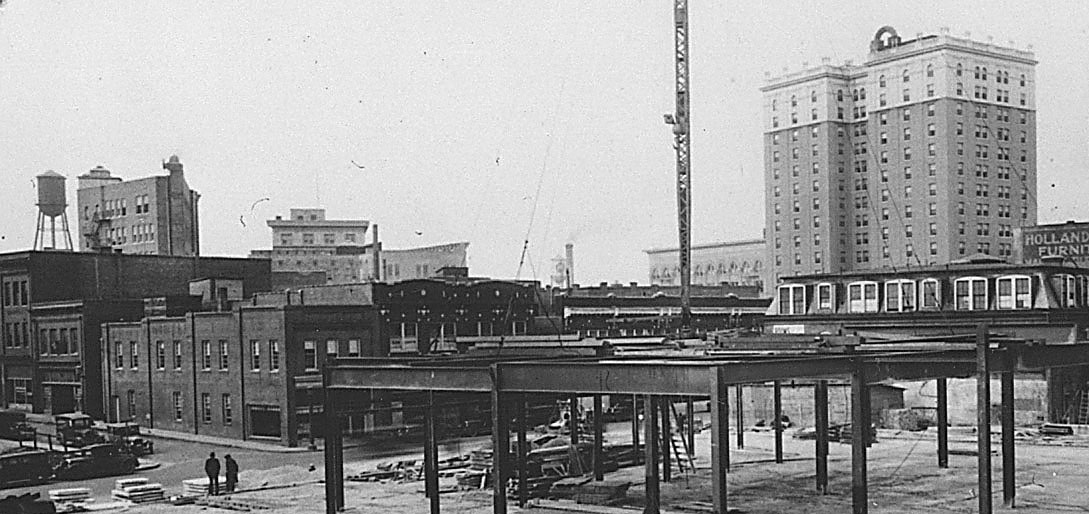 (Courtesy Durham County Library)
By the 1960s, this building was home to Bargain Furniture - continuing the agglomeration of furniture stores around Foster/Corcoran/Holland/East Chapel Hill.
This shot, from 1963, is taken looking southwest from East Chapel Hill St. Orange St. is to the left.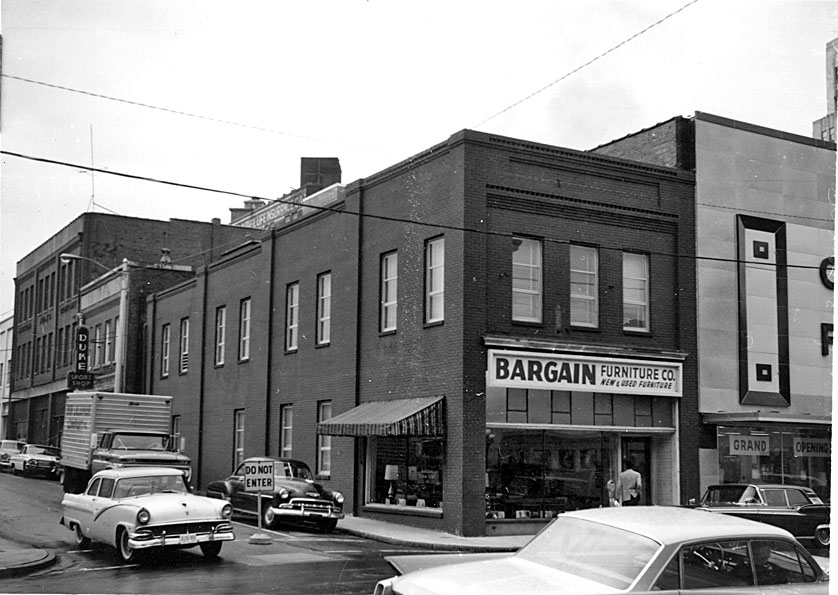 By the late 1960s, the other side of Orange St. (the east side) has been demolished by urban renewal, and, in 1970 replaced by a parking garage. Orange St. was turned into a pedestrian mall around 1974. 322 East Chapel Hill St. received the full false-front facade treatment, pictured here in 1978

Looking southeast from the post office; the former Orange St. is between the unfortunate 322 E. Chapel Hill (clad in brown and white) and the parking deck.
(Courtesy Durham County Library)
This building and 322 East Chapel Hill St., next door, were purchased as a block with 309 East Chapel Hill St. by downtown Raleigh developers Empire Properties in August 2005. They took the false fronts off of 320 and 322, and I believe that they replaced the empty window bays in 322 with the current 9 over 9 windows, but nothing else has happened with these properties.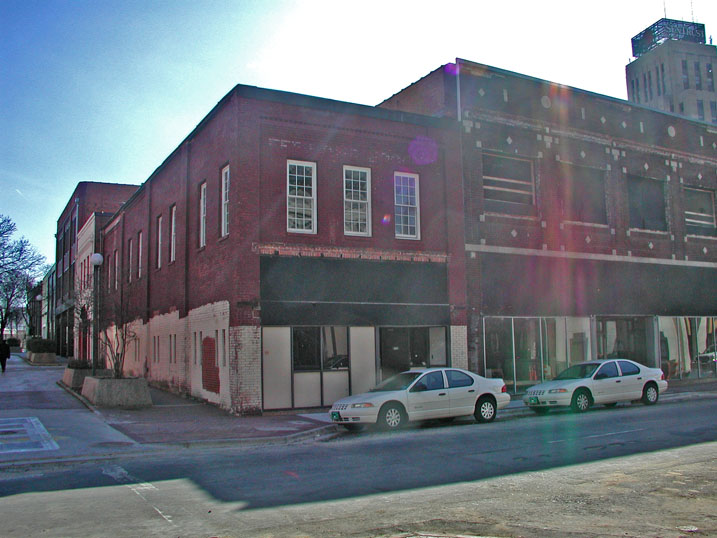 Looking southwest, 2007.