320 EAST CHAPEL HILL ST.
Built in
1923
/ Modified in
2012
In tours
This building does not appear in any tours yet.
Last updated
Mon, 03/31/2014 - 8:17am by gary
Location
35° 59' 48.3972" N, 78° 54' 1.9836" W
Comments
Built in
1923
/ Modified in
2012
So I decided to post on 320 and 322 East Chapel Hill St. separately, primarily because I lacked 'before' pictures that I was satisfied with, and my current day picture wasn't much better.
Here is the best, tight-ish shot of 320 East Chapel Hill St. I could find - the second building from the left.

(Courtesy Durham County Library)
And here is the same partially-obscured shot from the post on 322, looking southwest.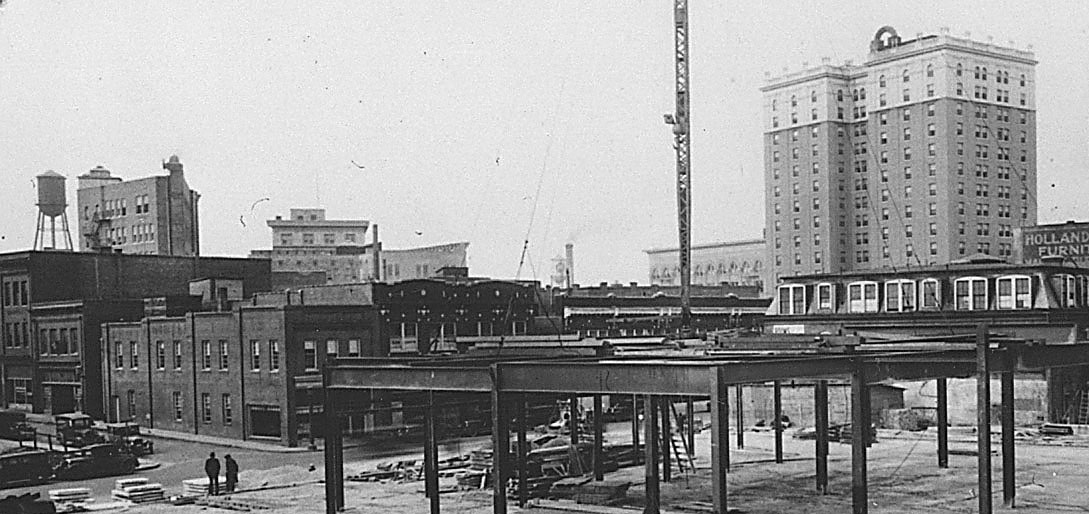 I'm a fan of buildings that have the build date nicely emblazoned in the masonry - very convenient. This one has "19" on the left side and "23" on the right. The above photographs were taken 11 years later, in 1934.
I don't know the early tenants of this building. By the 1960s, Center Furniture was located here, and they applied the omnipresent flat-front false facade over the front.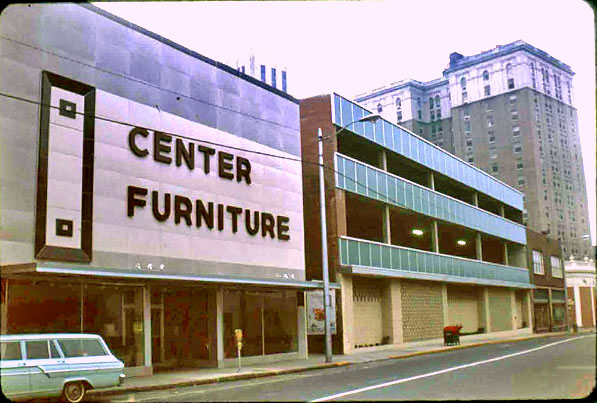 Looking southeast from East Chapel Hill St, 1963.
About 3 years ago, it seems, the false fronts were pulled off of both 320 and 322, eliciting great hope of revival - which hasn't happened. It appears that the interesting double-curves at the top of the facade were rudely chopped off in the all-must-be-rectilinear 1960s.
What is interesting is that since I posted on Empire Properties and these buildings last week, there has been a change at 320.
~10 days ago, the shot I wasn't satisfied with: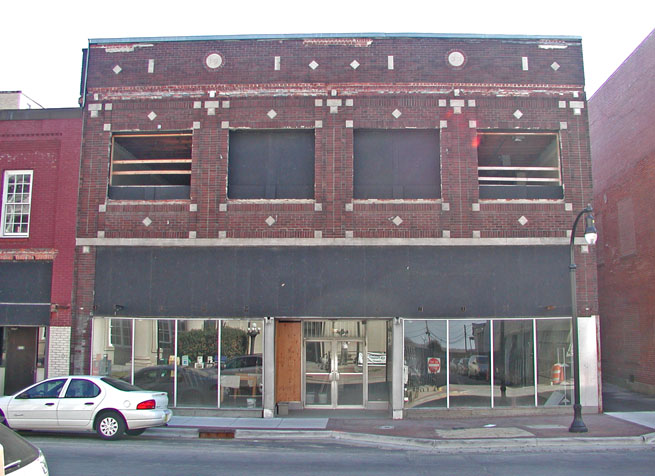 And this past weekend.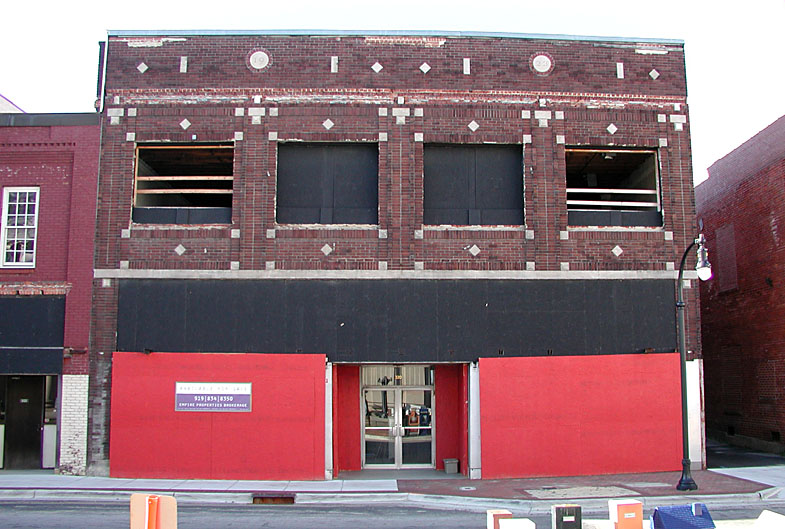 Guess who got some fancy red window covering and a "For Sale" sign last week?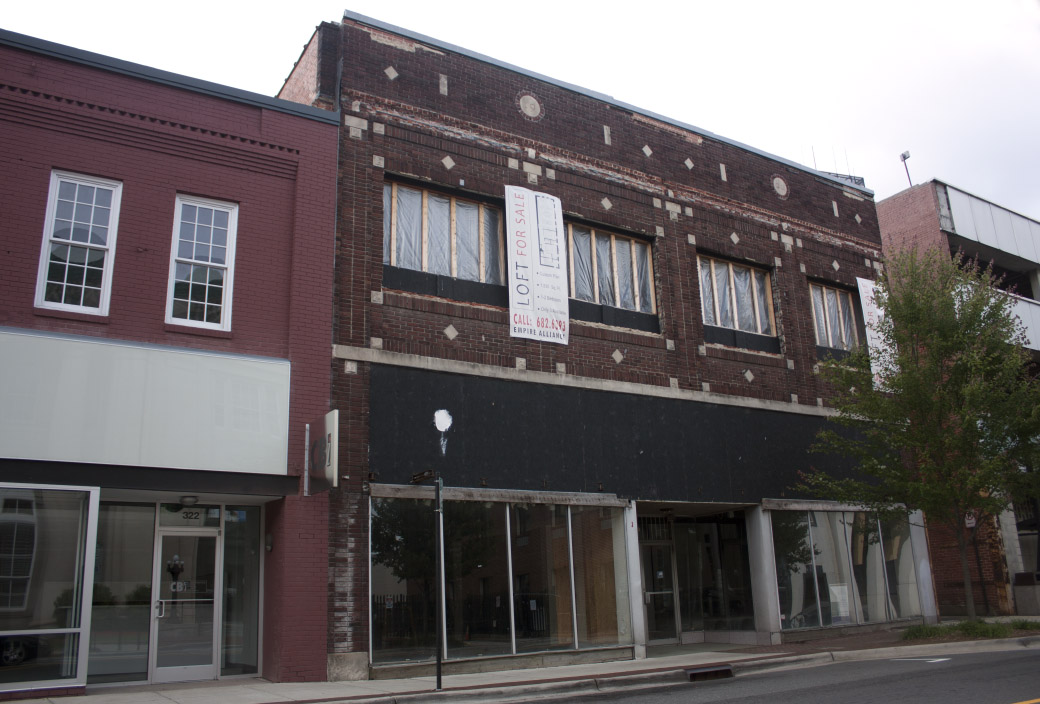 05.29.11 - now "Lofts for Sale"
In early 2012, a restaurant called "Alley 26" (for the awesome alley that runs to the west of the building) was announced and was under construction as of July 2012.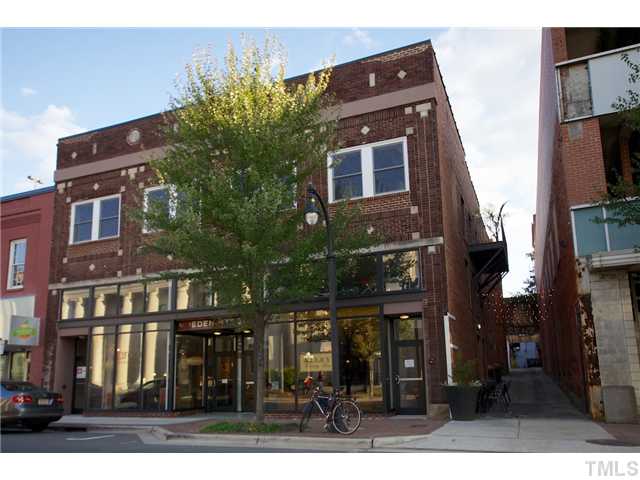 As of 2014, the downstairs bays are occupied by a modern furniture store and a bar. The upstairs has been converted to for-sale condominiums. Below, a sample view of one of the condos from the triangle MLS.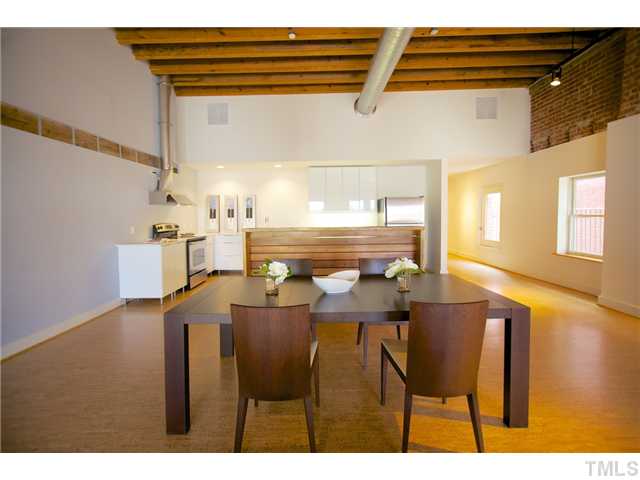 2014 (TMLS)