201 RONEY - PURE OIL STATION
Built in
1925-1935
/ Modified in
1945-1955
/ Demolished in
1958
In tours
This building does not appear in any tours yet.
Last updated
Mon, 07/25/2011 - 8:16am by gary
Location
35° 59' 49.6464" N, 78° 54' 10.224" W
Comments
Built in
1925-1935
/ Modified in
1945-1955
/ Demolished in
1958
The northwest corner of East Chapel Hill St. and Roney Sts. was vacant land during the late 1910s and early 1920s - commercial masonry storefronts that filled in along the block face to the west didn't make it down this far, for whatever reason. A filling station was built on the corner in the late 1920s - which was a Pure Oil station by the 1940s.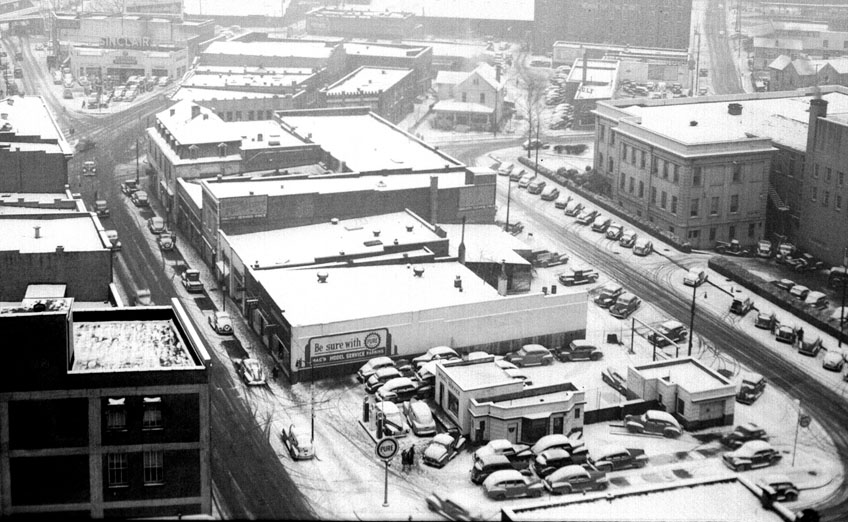 Looking west, 1945
(Courtesy Herald-Sun)
This station was remodeled by the 1950s.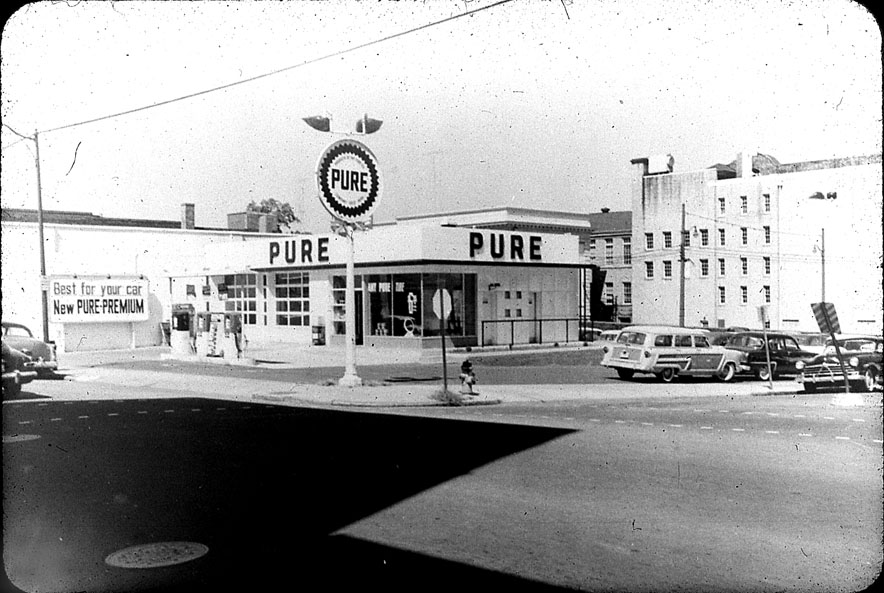 1950s, looking northwest. The Carolina Theatre is in the background.
(Courtesy Durham County Library)

1950s, looking west-northwest. The back of City Hall is in the background
(Courtesy Duke Archives, Wyatt Dixon Collection)
In 1958, the gas station was torn down, and the Security Savings and Loan building was constructed in its place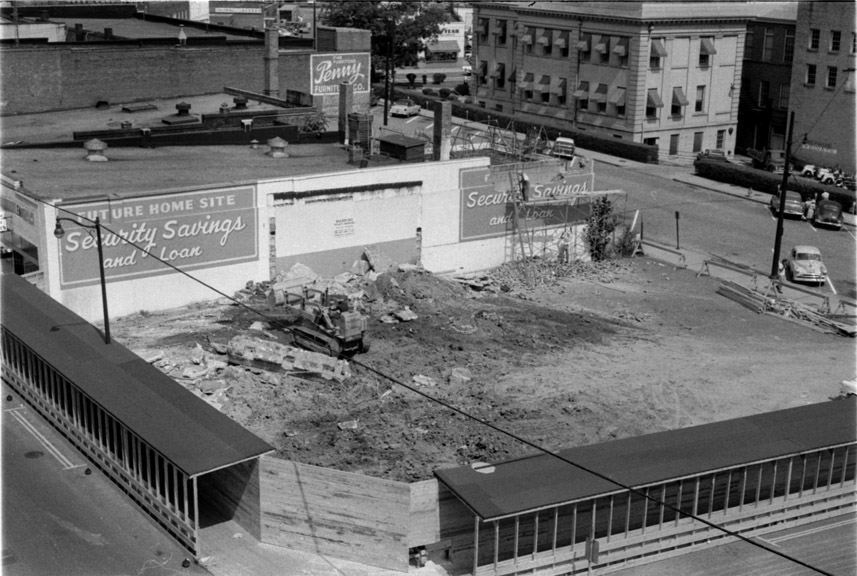 Construction, 07.01.58
(Courtesy Herald-Sun)

1960s, looking northwest.
(Courtesy Durham County Library)
This was torn down as part of the construction of the convention center in 1987-88. The intersection of Roney St. and Chapel Hill St. was eliminated.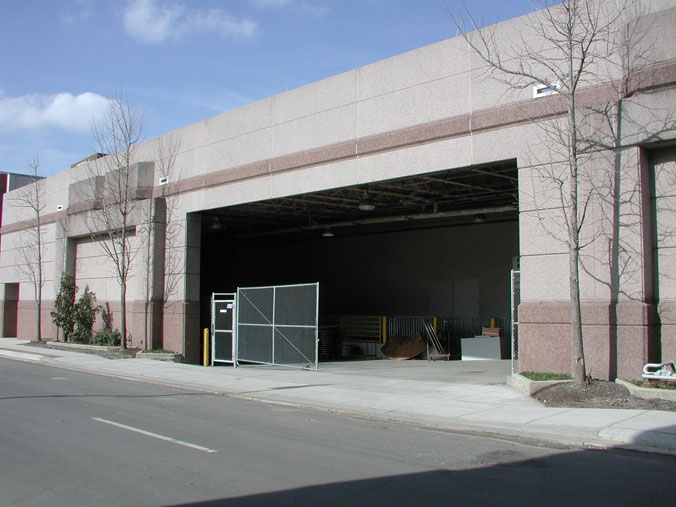 Looking northwest, 2007.