In tours
This building does not appear in any tours yet.
Last updated
Mon, 12/16/2013 - 9:57pm by gary
Location
United States
35° 58' 38.8056" N, 78° 54' 55.4328" W
US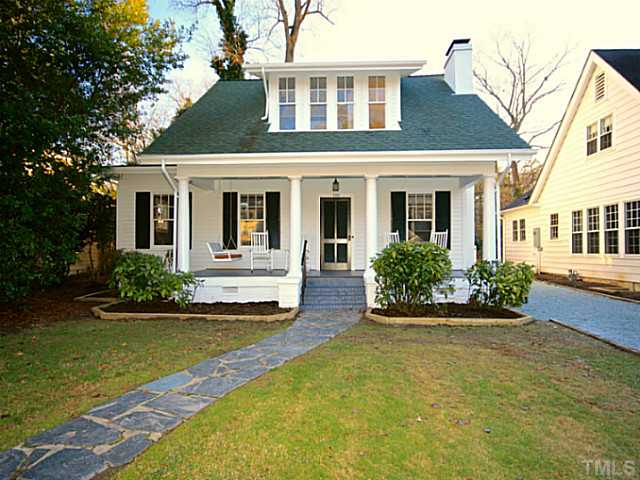 1 1⁄2-story side-gable bungalow with an engaged porch with Doric columns, wide eaves, 6-over-1 sash windows, and a shed dormer window. Other features are weatherboard siding and a gable end chimney.
Littleton J. Glass, president of the Two Way Service Station, was the occupant in 1930. The house was built in the summer of 1927 for Littleton J. Glass (1894-1948) and his wife Stella Tucker Glass (1900-1980). It was the first house on the street, situated on a hill with views toward University Drive and Forest Hills Park.