Saturday, Nov.16 - African American Cemeteries: Remembering, Reclaiming, Resisting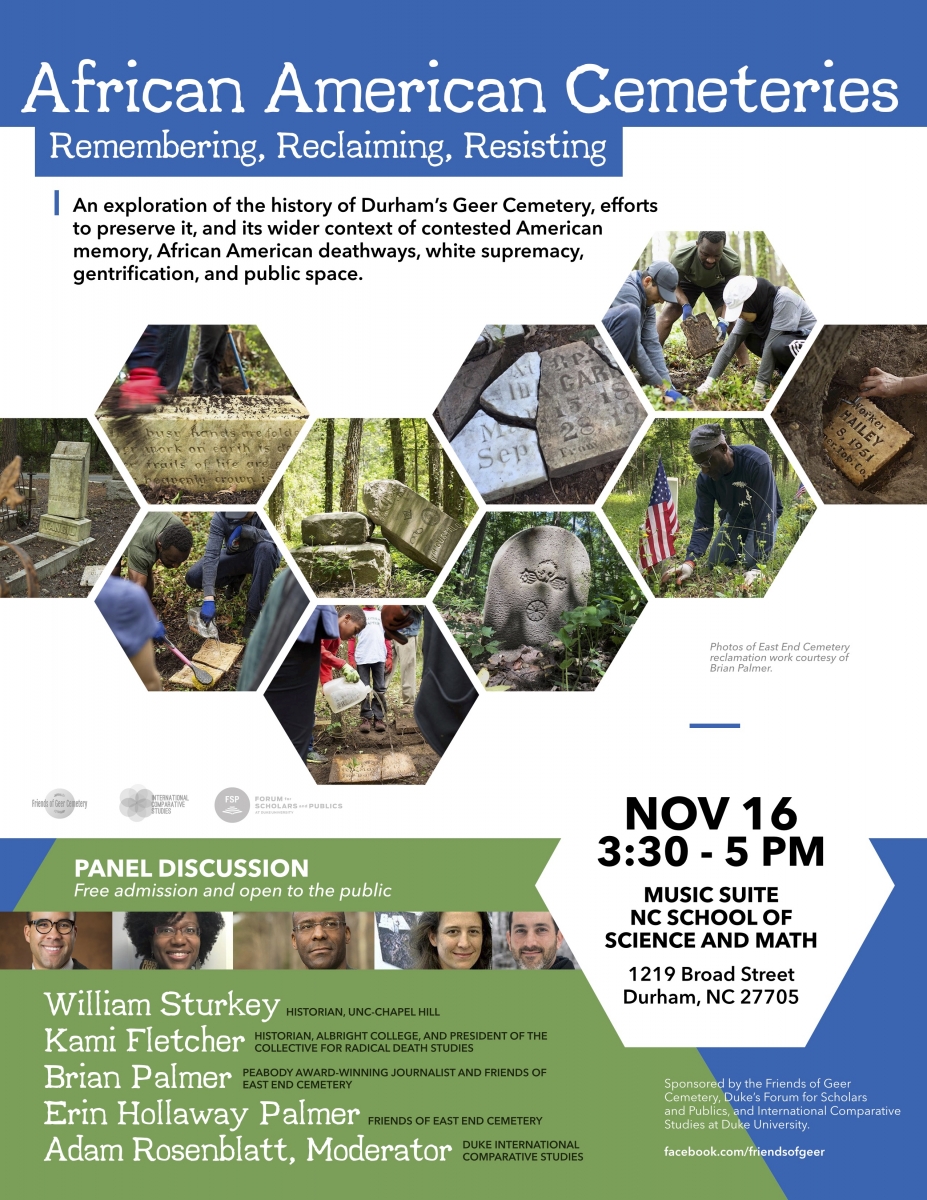 The forum will inform the Durham community about the history and reclamation efforts at Geer Cemetery. Guests, who include historians, journalists, and activists involved in major cemetery preservation projects, will put Geer Cemetery and the current efforts there in a broader context of African American cemeteries nationwide, addressing issues of American memory, African American history and deathways, white supremacy, gentrification, and public space. 
The forum speakers are:
- William Sturkey, Assistant Professor of History at UNC
- Kami Fletcher, Associate Professor of History at Albright College and President of the Collective for Radical Death Studies
- Brian Palmer, Peabody Award-winning journalist and member of the Friends of East End Cemetery
- Erin Hollaway Palmer, also of the Friends of East End
Adam Rosenblatt, Associate Professor in Duke's International Comparative Studies Program, will serve as moderator.