Preservation Durham's Architectural Tombstone Tour - Maplewood Cemetery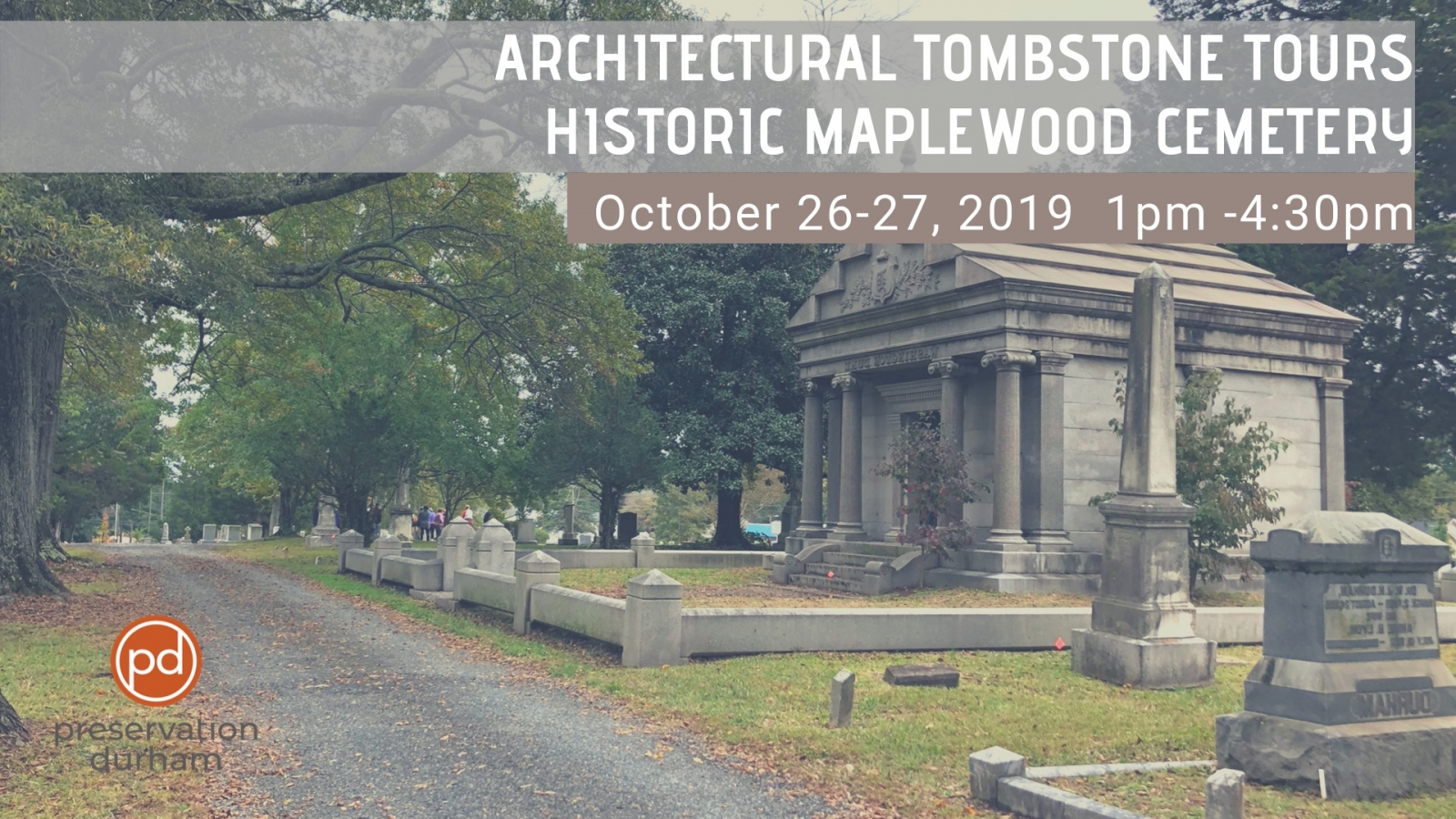 Back by popular demand!  This tour of Old Maplewood cemetery is divided into two parts – one on the east side of Kent Street and the other on the west. The tours operate in a continuous loop, join either part where you find it and follow it around. They are organized in three continuous repeating loops.
When: Saturday and Sunday, October 26-27, 2019 - 1 pm - 4:30 pm
Where: The Historic Section of Maplewood Cemetery - 815 Kent St., Durham
"Day of-At Door" Cash Admission Price: $10.75/person (includes sales tax)
Arrival: Join a tour loop in progress by 3pm. If you come early you can join more than one loop for the price of one!
Recommended Attire: Wear sensible walking shoes and, if it is sunny, wear sunscreen.
Facilities: We will provide water, but there are no bathroom facilities.
Maplewood Cemetery
is perhaps the only major place intimately involved with the City of Durham that has survived essentially intact from Durham's earliest days to the present.  Follow the link to its
Open Durham page
to read more before you come out!