1816 VALE STREET
Built in
1915
/ Demolished in
2005
In tours
This building does not appear in any tours yet.
Last updated
Sat, 12/08/2012 - 8:59am by gary
Location
35° 58' 54.5556" N, 78° 52' 50.7972" W
Comments
Built in
1915
/ Demolished in
2005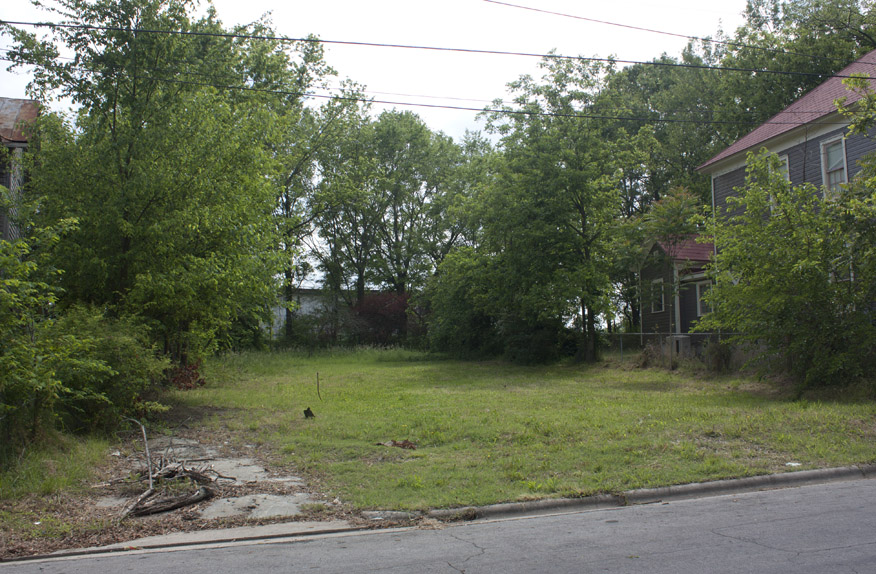 1816 Vale Street, 05.08.11 Burned in ? 2005.
(Below in italics is from the 2004 East Durham National Register listing; not verified for accuracy by this author.)
1-story gable-and-wing type house with a full hip-roof porch. Alterations include vinyl siding, replacement sash windows, and replacement porch posts and railing. 1930 CD: 2 occupants.
NC- alt
Find this spot on a Google Map.
35.981821,-78.880777