WEST DURHAM GRADED SCHOOL NO. 1
Built in
1898-1900
/ Demolished in
1922-1937
In tours
This building does not appear in any tours yet.
Last updated
Mon, 02/17/2014 - 10:05am by gary
Location
36° 0' 10.7892" N, 78° 55' 17.8176" W
Comments
Built in
1898-1900
/ Demolished in
1922-1937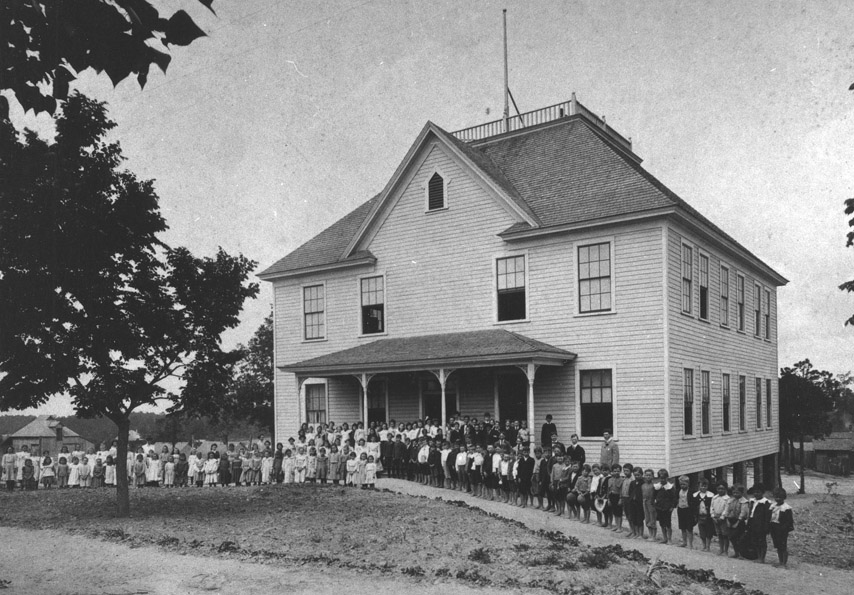 (Courtesy Durham County Library / North Carolina Collection)
The West Durham Graded School No. 1 was built at the corner of Swift Avenue and Caswell Place between 1898 and 1900, resulting from the consolidation of Northside School, located north of the railroad tracks and Piney Grove School, located on Swift Avenue.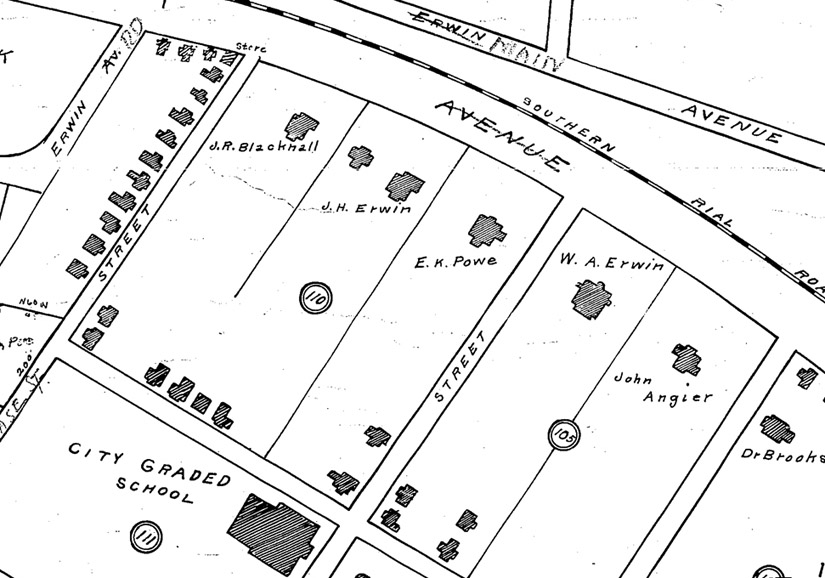 (Courtesy Duke Rare Book and Manuscript Collection. Scanned by Digital Durham)
The larger, masonry West Durham Graded School No. 2 would be established on 9th Street in 1915. The school was defunct soon after the opening of West Durham Graded School #2 in 1915. It was demolished by 1937, likely in the mid 1920s, by which time Southside School , built in 1922, had opened. The former school site was redeveloped as the Alastair apartment complex in the 1950s.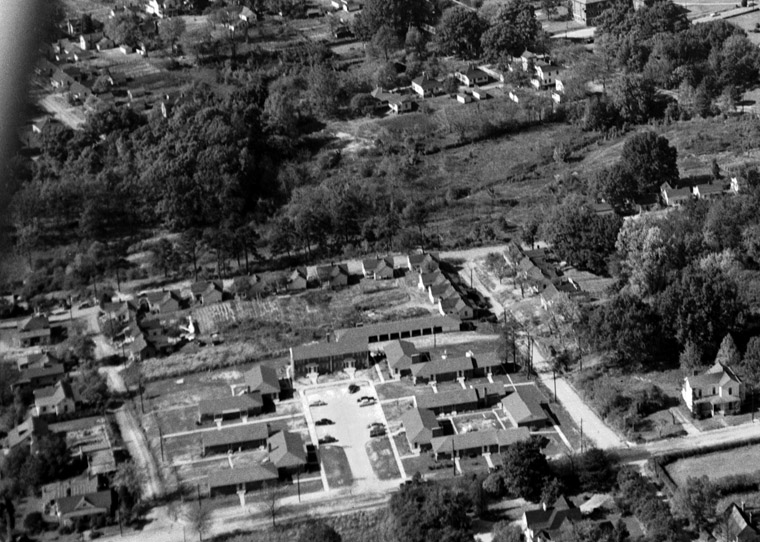 Looking west, 1950s.
(Courtesy The Herald-Sun Newspaper)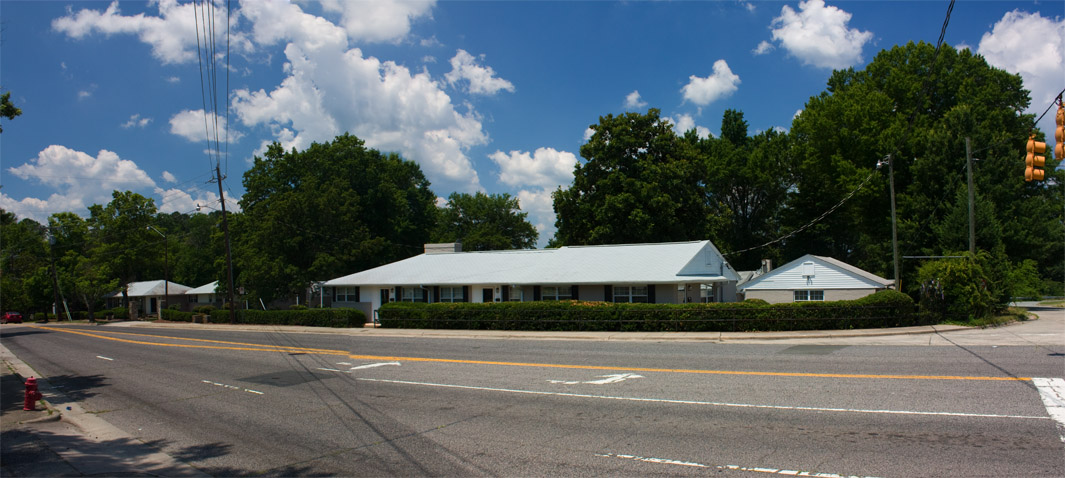 Former site of the school, looking southwest, 07.07.09
These apartments were demolished in 2013 to make way for higher density, higher-end apartments.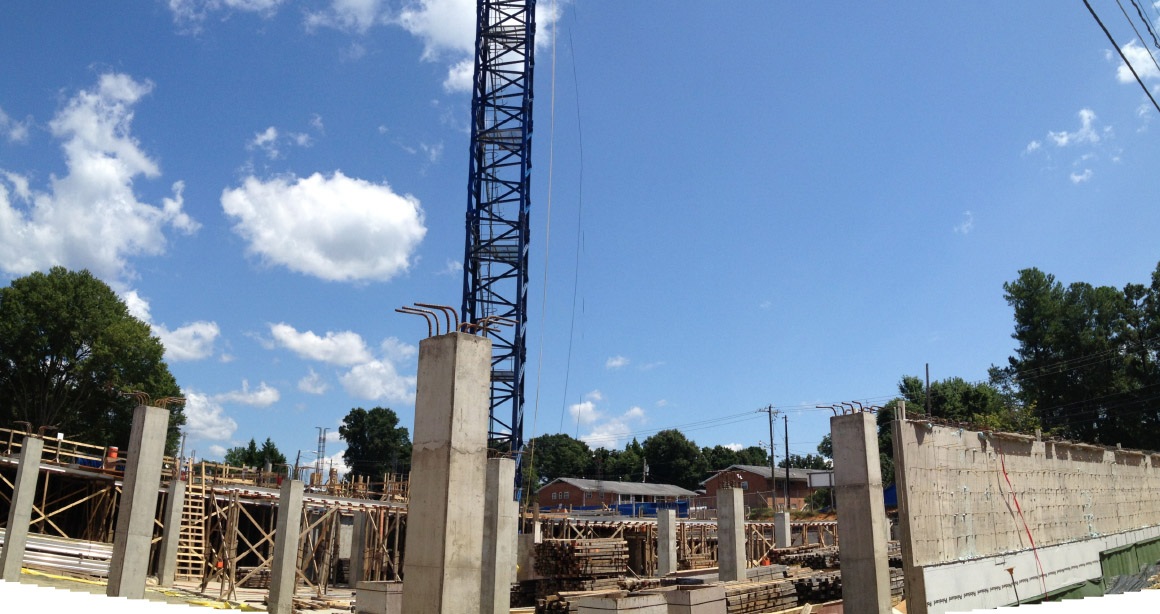 08.24.13 (G. Kueber)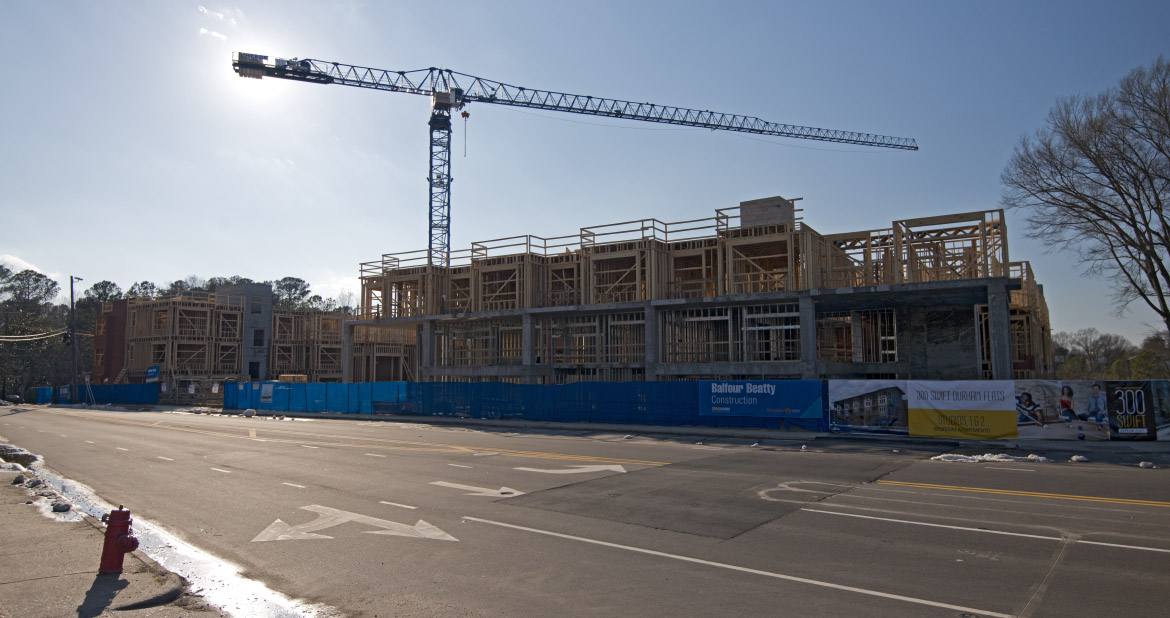 02.16.14 (G. Kueber)