TURNAGE'S (BBQ) RESTAURANT
Josh Turnage's barbecue restaurant on Morrene Road was a touchstone restaurant for an entire generation of folks growning up in Durham in the 1940s-1960s.
In tours
This building does not appear in any tours yet.
Last updated
Wed, 11/07/2012 - 9:09pm by gary
Location
United States
36° 0' 55.9404" N, 78° 57' 29.6892" W
US
Interior of Turnage's, 1952
I'm still looking for a really good exterior photo of Turnage's Restaurant, otherwise known as Turnage's barbecue - located at 608 Morreene Road in Durham. From people I've interviewed, it sounds like it may have resembled a large log cabin with a big porch.
"The food was excellent. Grandfather loved it. Good and greasy. They had good ribs (not much meat, but lots of stuff to chew on) -  'skins.'  I remember the old stone fireplace "
"My family would go there all of the time after the war. Huge, screened-in almost, like a log house, huge stone fireplace. They had a piano. I remember the pork skins, ribs, marinated onions, coleslaw, fantastic barbecue, Brunswick stew in huge cast iron pot. Neighbors ended up buying it from Mr. Turnage, and eventually he opened a restaurant. I can still picture one really tall thin older man stirring Brunswick stew out in cast iron pot out back.  Pretty sure they served beer. "
"Our family had 9 kids and Art Vann's family had 12 kids. We would all go on Friday nights when kids would eat free. They had a pit out back where the kids could see the pig cooking."
It was evidently popular with Duke students as well - the above picture is from the Duke Chanticleer, captioned "JAM SESSIONS, featuring Dixieland Jazz Combo and some fast jitterbugging, shook the rafters on Saturday afternoons of spring semester."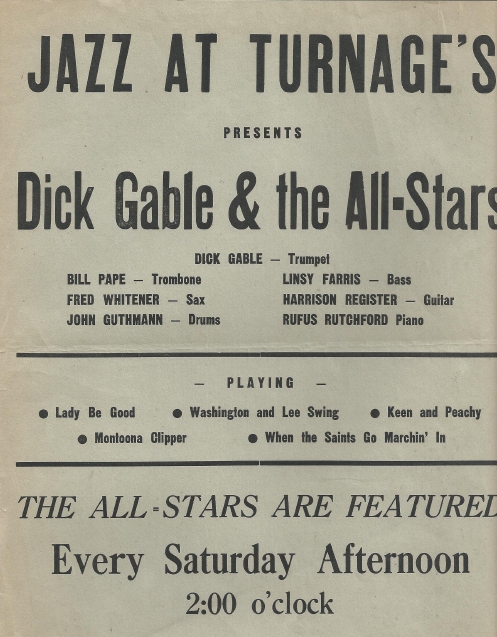 (Courtesy Melissa Warren)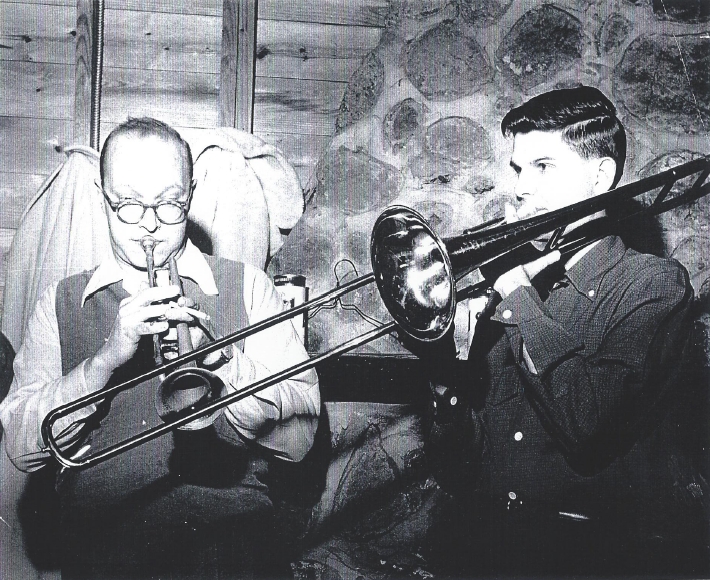 (Courtesy Melissa Warren)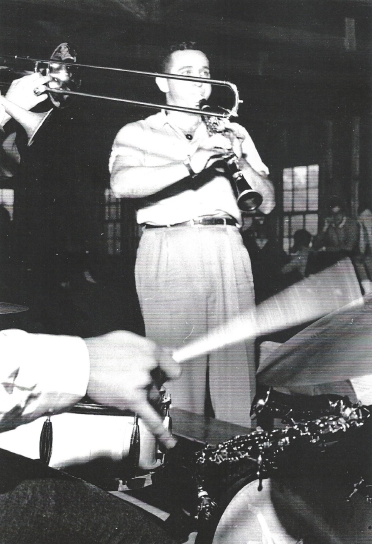 (Courtesy Melissa Warren)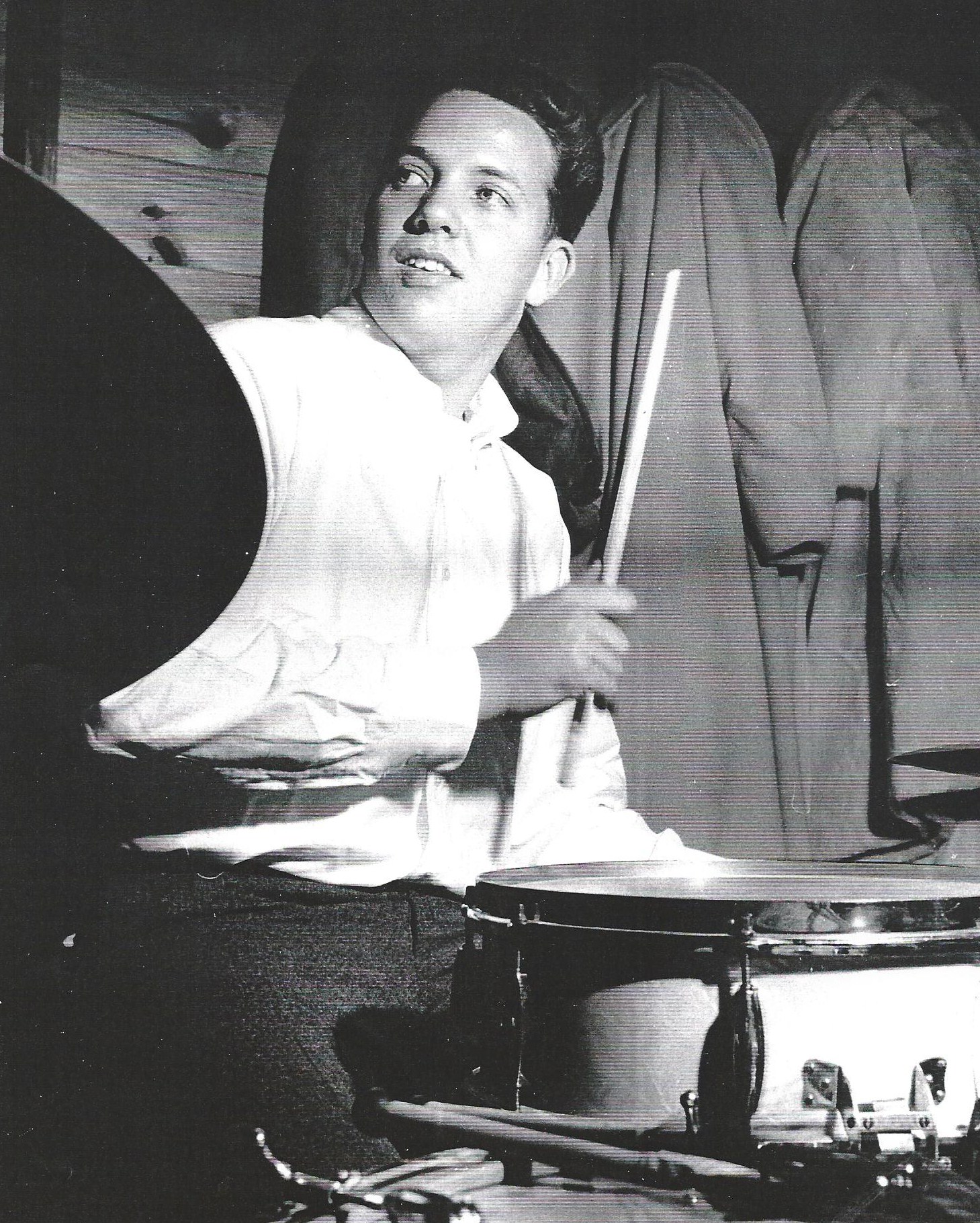 (Courtesy Melissa Warren)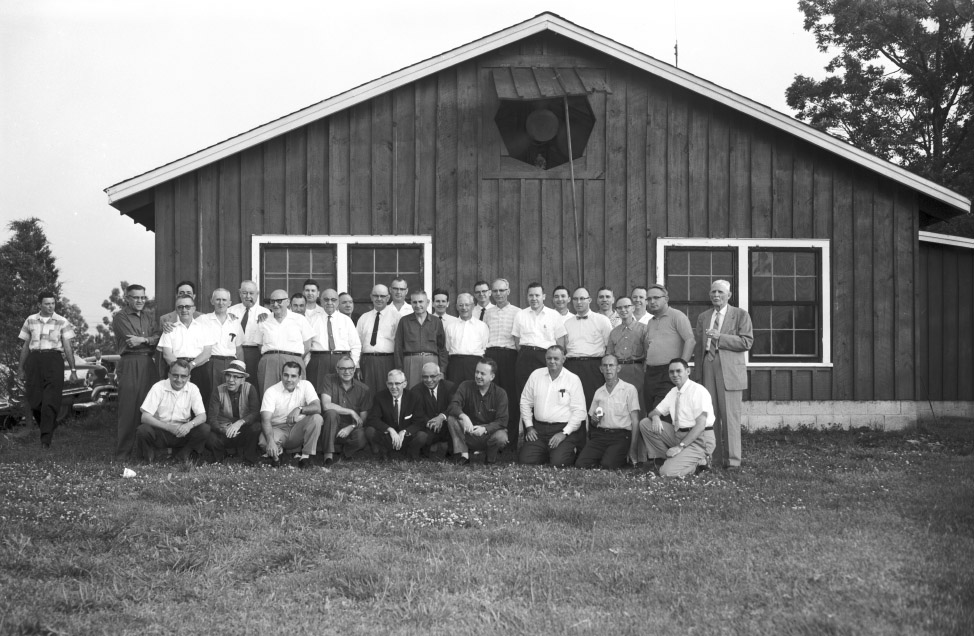 American Tobacco employees at Turnage's, 05.19.61
(Courtesy Herald-Sun)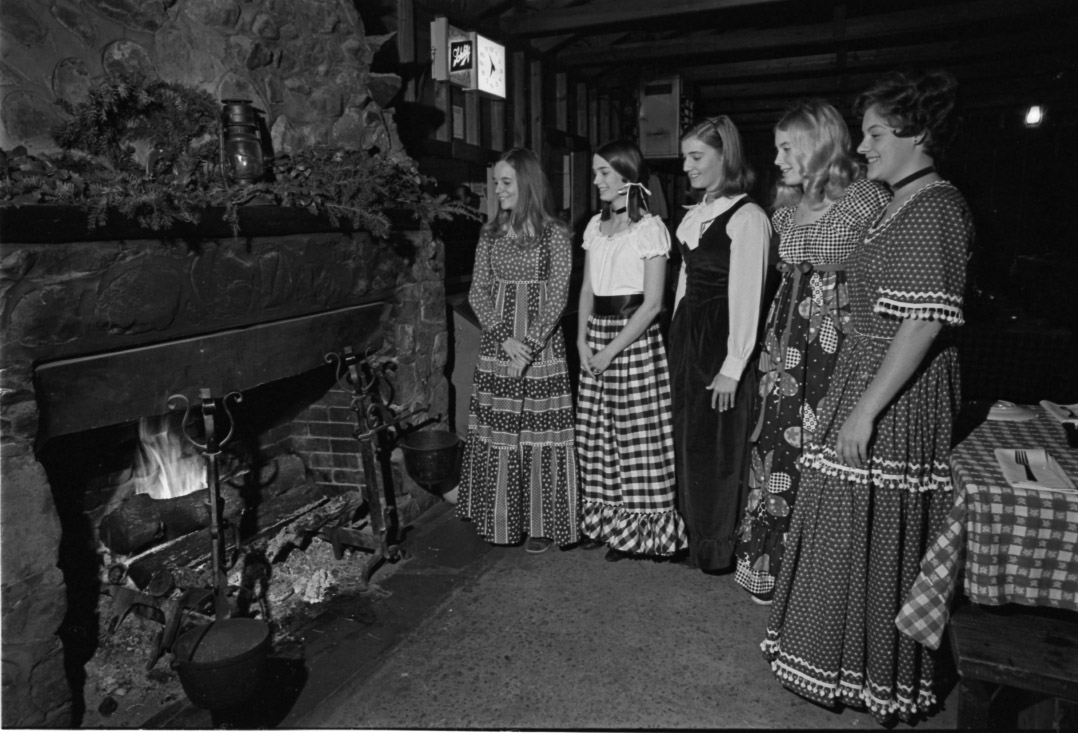 "Deb Party at Turnage's" - 12.28.70 (Courtesy Herald-Sun)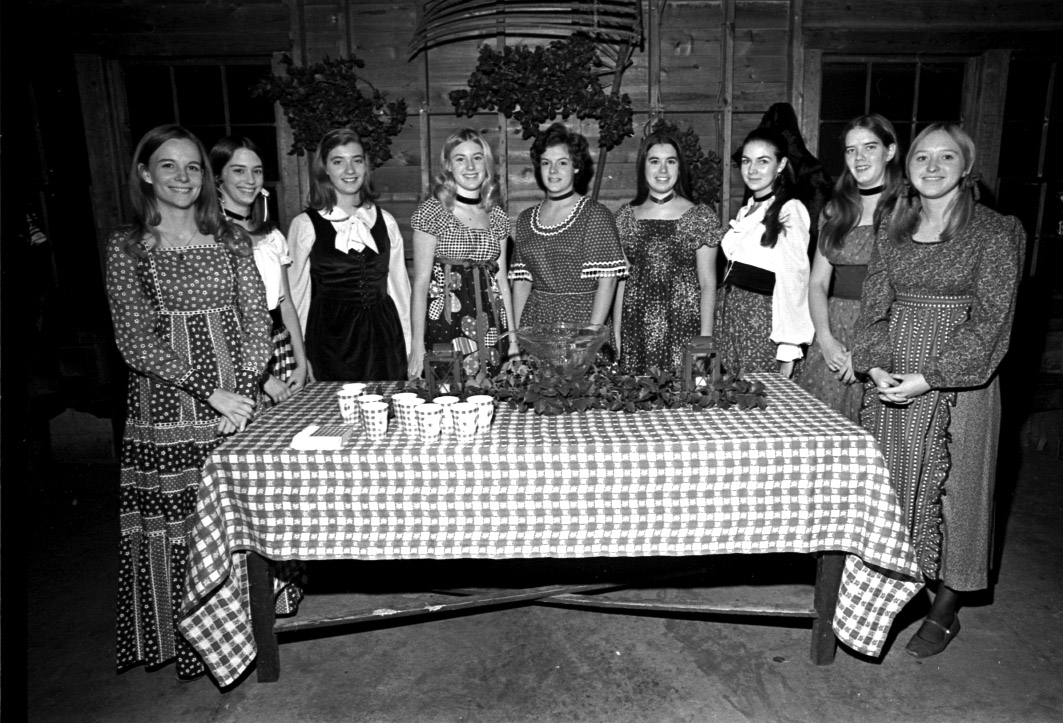 "Deb Party at Turnage's" - 12.28.70 (Courtesy Herald-Sun)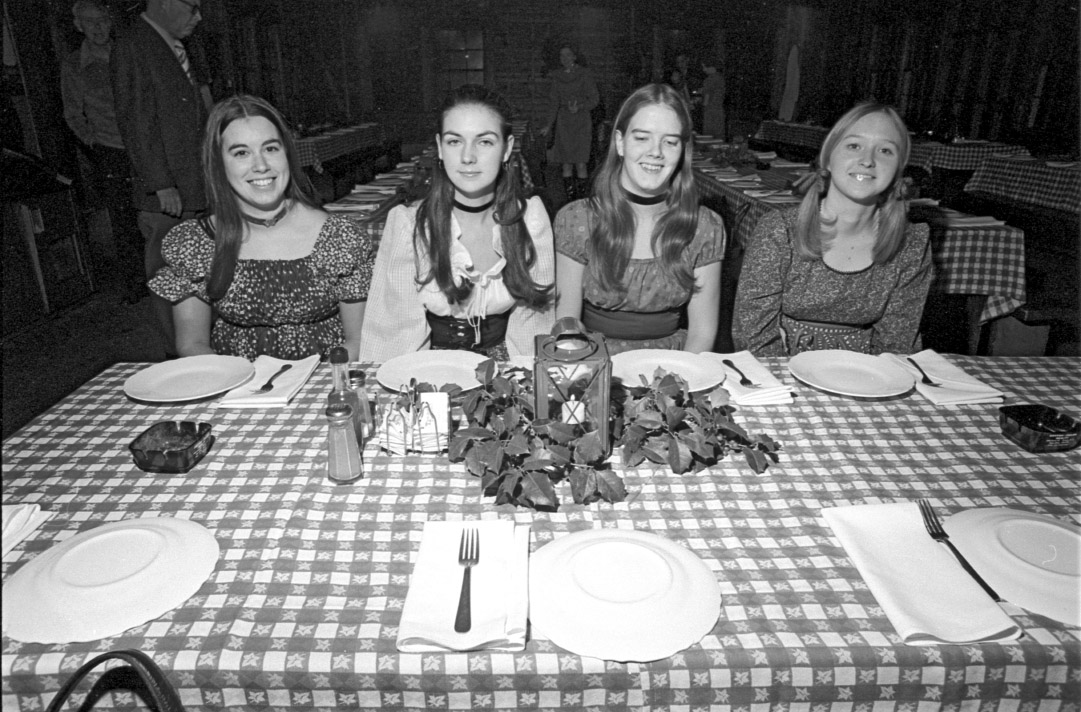 "Deb Party at Turnage's" - 12.28.70 (Courtesy Herald-Sun)
Maitland Nance, who had run Nance's cafeteria on Blackwell Street (and whose mother had run Mayola's Chili House on North Gregson,) bought the place at some point. The history gets fairly fuzzy from that point - perhaps the building burned, perhaps it was simply torn down and replaced with another restaurant building. Eventually, it became a series of seafood restaurants. 
In 2007, the spot became embroiled in a City of Durham Planning department mess, as D&L Parts tore down the old building and began building a wholesale parts business on the site, much to the chagrin of local (residential) neighbors, who were not aware that the UDO would allow said use on the site. Which, in fact, it didn't, despite the plan having been approved by the Planning Department. 
I'm not sure how the mess was sorted out, but eventually the site ended up as a veterinary clinic instead, which no one (publicly) seems to mind.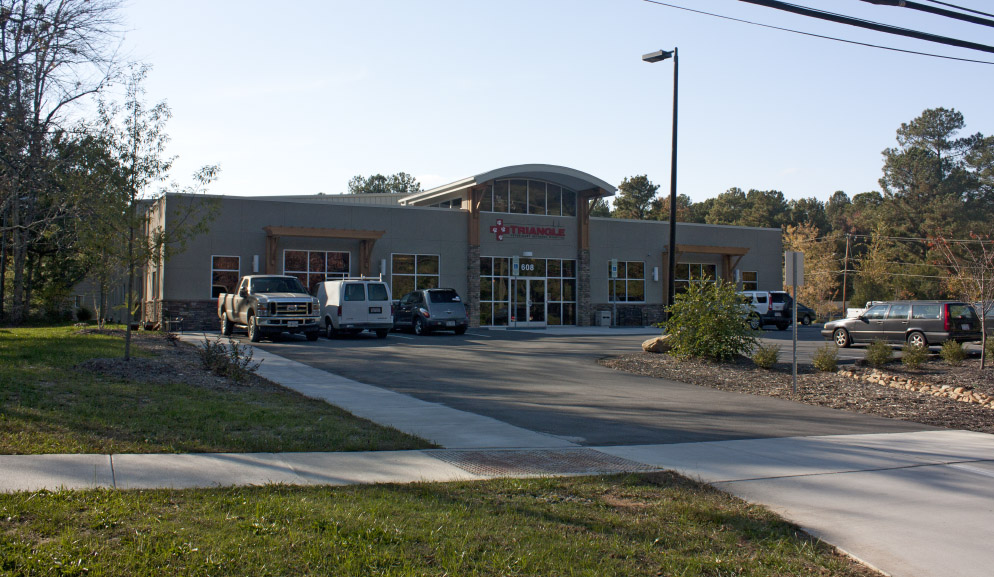 10.30.11