SW CORNER MANGUM AND PARRISH (109-119 N MANGUM)
Built in
1910-1915
/ Demolished in
1968-1973
In tours
This building does not appear in any tours yet.
Last updated
Mon, 08/20/2012 - 3:33pm by gary
Location
35° 59' 43.8216" N, 78° 54' 1.6524" W
Comments
Built in
1910-1915
/ Demolished in
1968-1973
The building on the southwest corner of N. Mangum and W. Parrish was likely built during the 1910s, and contained a number of commercial storefronts on the N. Mangum St. side of the building.
Below, the view from W. Parrish St., looking east, 1940s.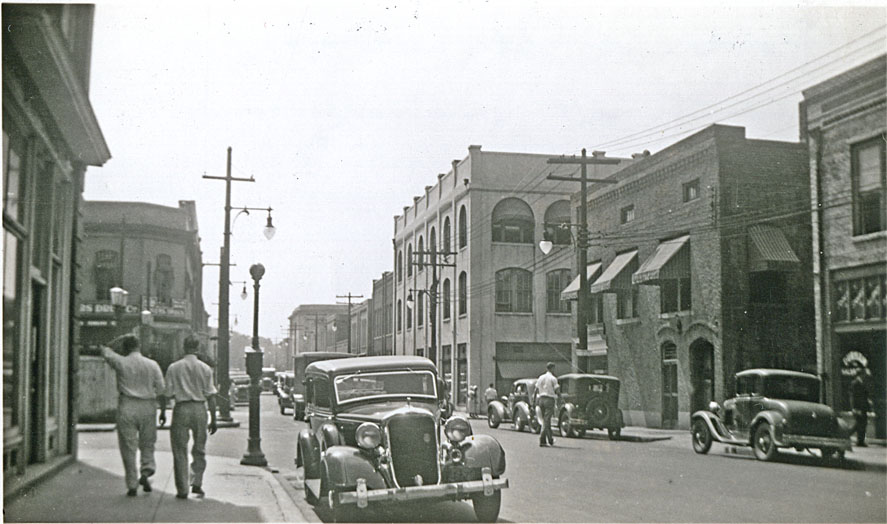 Moving roughly left to right, Rogers Drug Co., the Duke Power Building, 109-119 N. Mangum, and at the right edge, 105-109 W Parrish (currently the "Hair Estate")
(Courtesy Duke Archives)
Below, the view from Mangum and Parrish, looking southwest, 1963.


Walgreens and Kress are to the south of this building - the storefronts on Mangum are visible from this angle.
And the same view in 1968.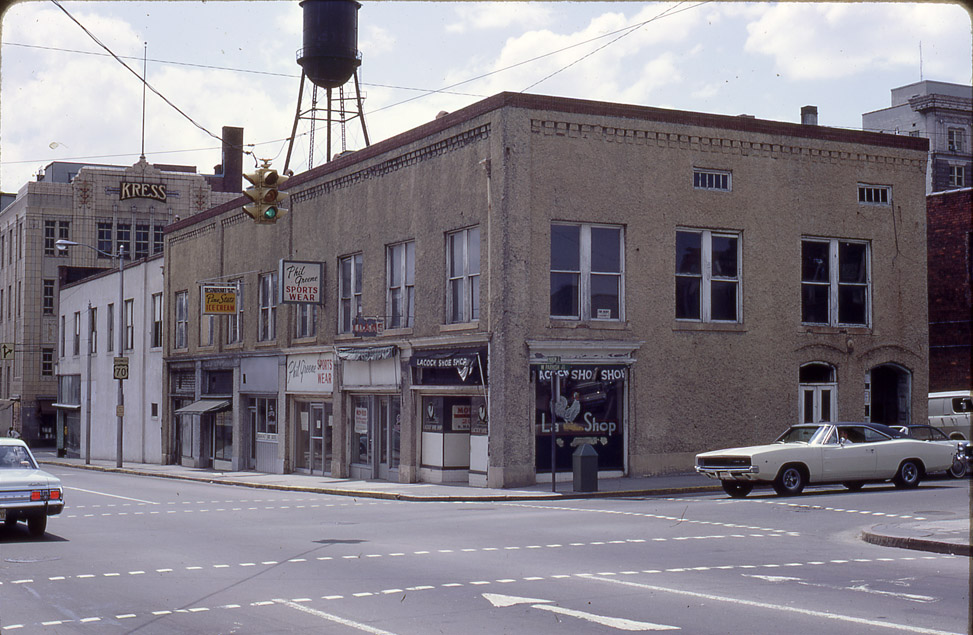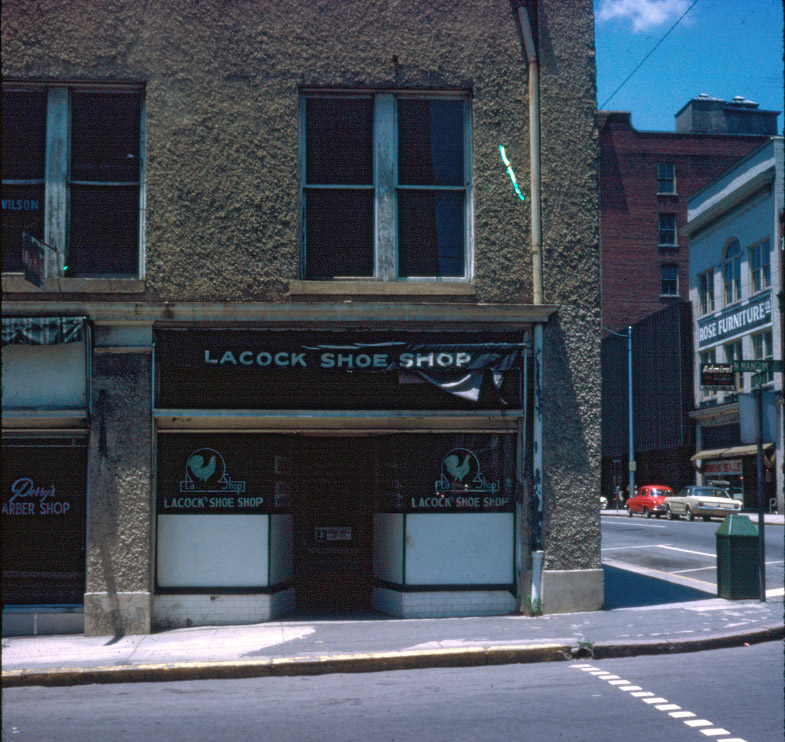 From Mangum St. looking west.
This building, along with the Walgreens building to its south, were taken via urban renewal. The site is currently a park.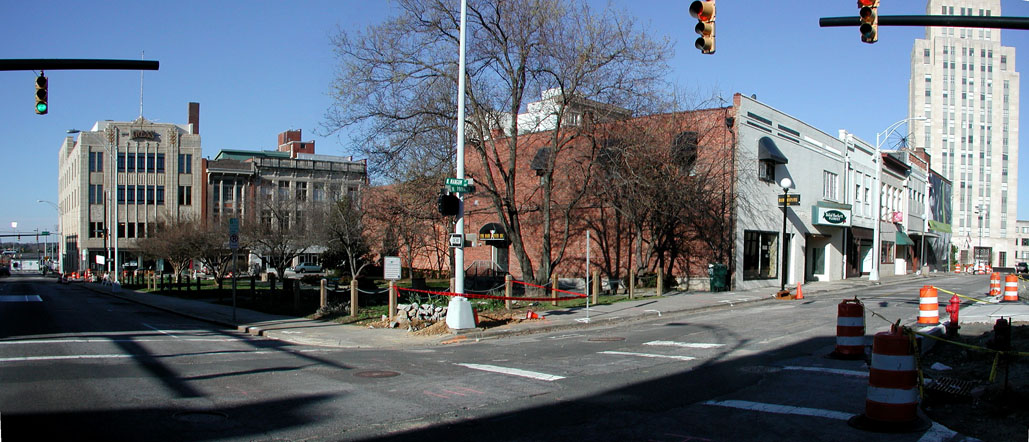 Looking southwest, 2007.