POPLAR APARTMENTS
Built in
1960
/ Modified in
2001
In tours
This building does not appear in any tours yet.
Last updated
Fri, 08/16/2013 - 10:46am by gary
Location
United States
36° 0' 26.6796" N, 78° 56' 55.0032" W
US
Comments
Built in
1960
/ Modified in
2001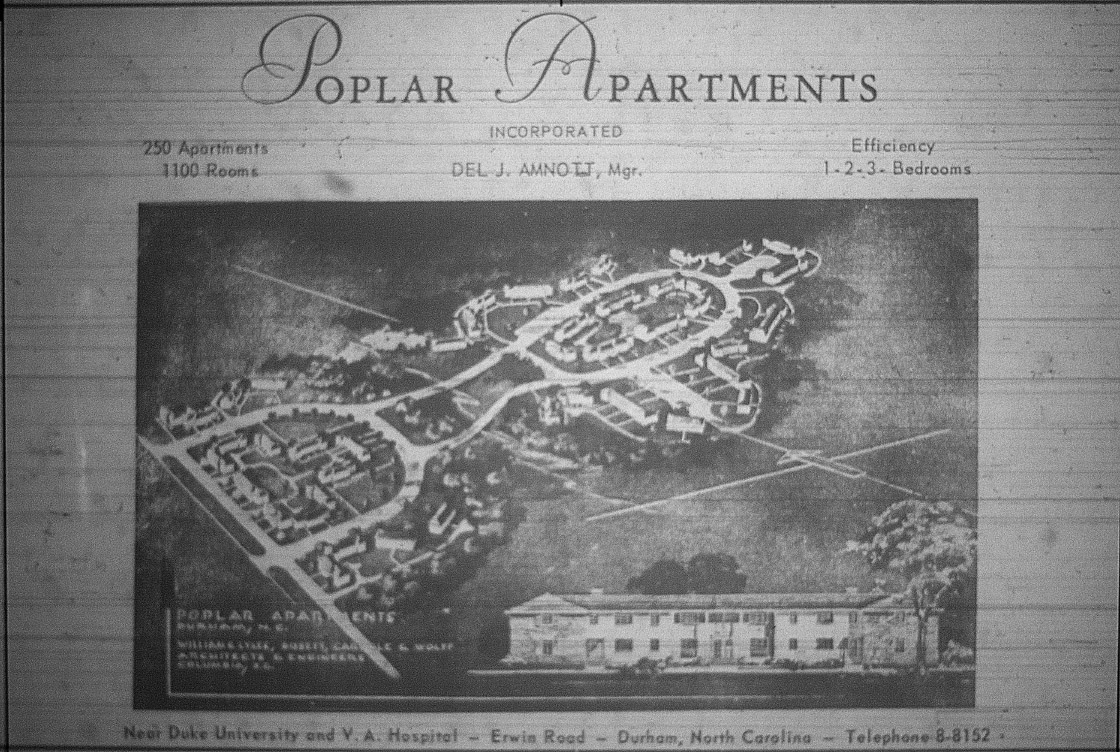 1960 Durham City Directory (DCL)
The southern half of these apartments were demolished ~2001 to make way for the Erwin Terrace development. The northern half appears to have been renovated and rebranded as "Poplar Manor."