OLIVE BRANCH CHURCH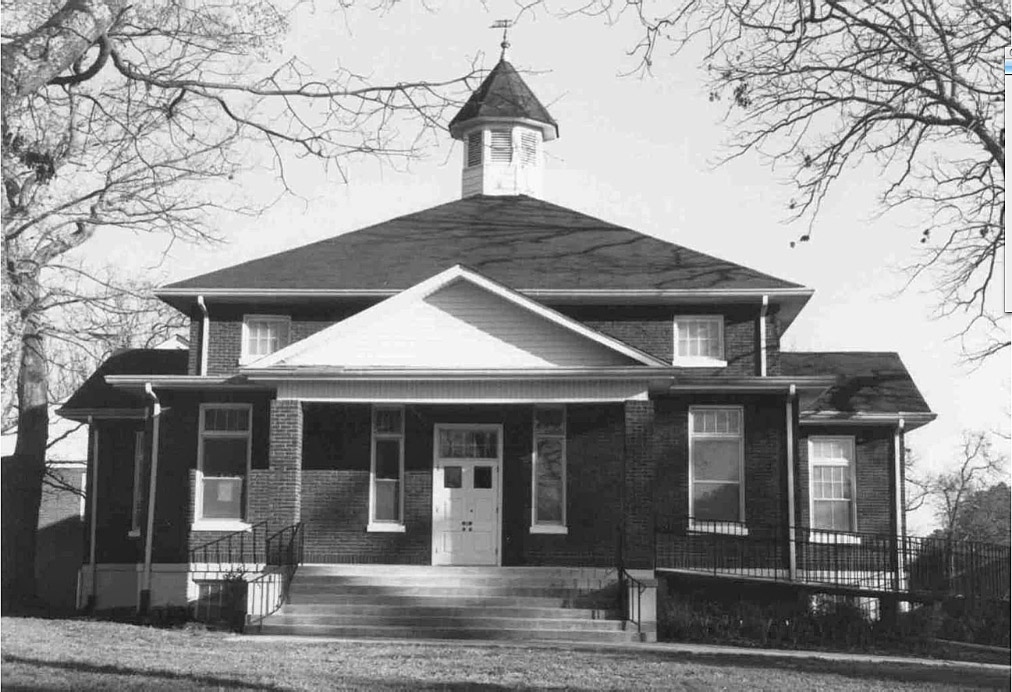 A group of Baptists living in western Wake County formed a new congregation in 1875 and requested the services of student ministers at Wake Forest College. Rufus Ford became the first pastor of the new Olive Branch Baptist Church and the congregation met for worship in the Dayton Academy building (now demolished). After Ford graduated in 1878, other student pastors served until in 1924 professional clergy replaced them. The following year, the present church building, a unique structure in Durham County, was completed.
The Olive Branch Church is built over a raised basement in the shape of a cross; from a central block with a pyramid roof, a pedimented entry portal extends north, identical pedimented gable-roofed wings extend east and west, and a hip-roofed wing extends south. The basement is concrete, exterior walls above it are brick veneer laid in a running bond over a single soldier course, and gable-end pediments are stuccoed beneath artificial siding. Fenestration is regular; basement windows are surmounted by tall windows with transoms on the first floor and these by smaller windows on the clerestory that are placed on either side of each wing. A small octagonal belfry in the center of the roof caps the structure.
Behind the church, a large modern education building has been constructed and a cemetery occupies the site of the Dayton Academy. Graves of the Nichols, Suitt, Chandler, and Husketh families, among others, date from the mid 1920s to the present.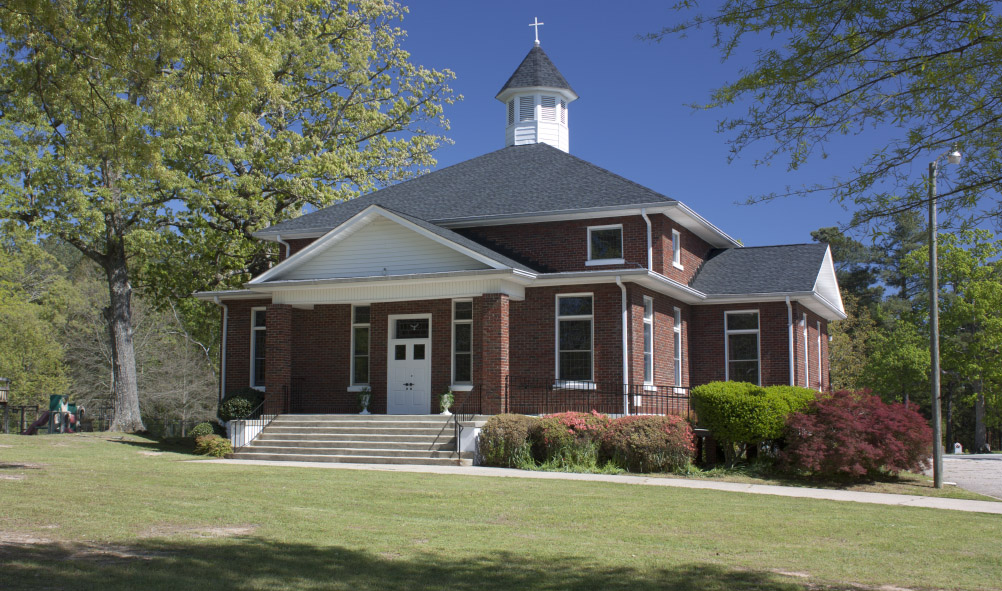 04.07.12