NATURE / CHILDREN'S MUSEUM - NORTHGATE PARK
NATURE / CHILDREN'S MUSEUM - NORTHGATE PARK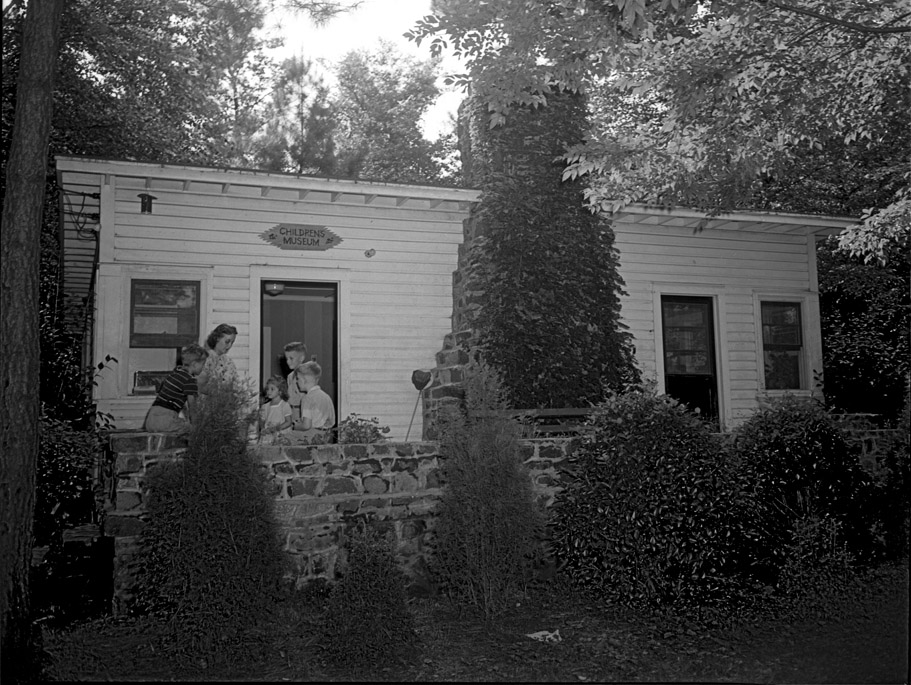 Children's Museum, Northgate Park at West Lavender Ave., 07.09.46.
(Courtesy The Herald-Sun Newspaper)
The denizens of Northgate Park are celebrating their park's 70th anniversary this week, and thus I'll pop a bit farther west to highlight the original Children's Museum in Northgate Park. The origins of the Museum of Life and Science began with the establishment of a small children's museum on Lavender Avenue in Northgate Park. The museum's website notes that it established in 1946 by a "group of dedicated volunteers." The museum seems to have begun with a particular focus on the natural sciences, and quickly established a small collection of fossils and, it seems, taxiderm-ized animals.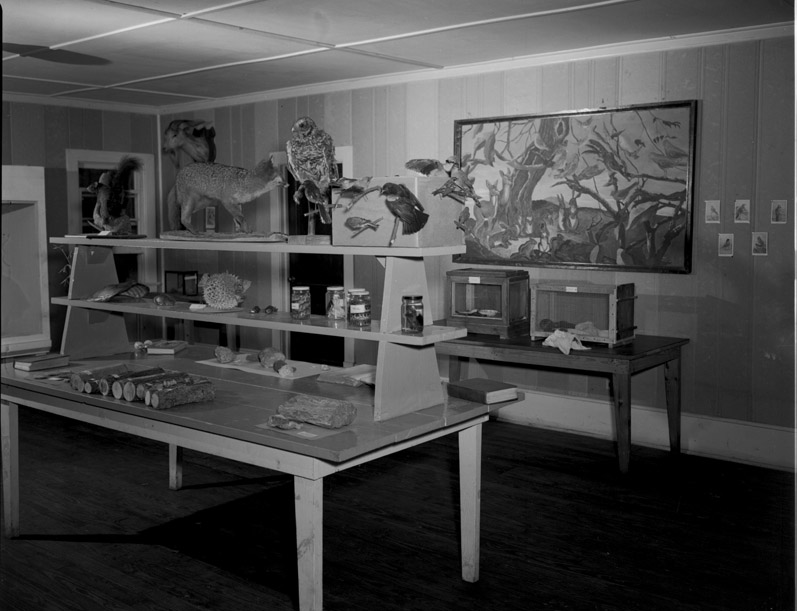 Interior of the Children's Museum at Northgate Park, 07.09.46
(Courtesy The Herald-Sun Newspaper)
It seems that the museum quickly outgrew its original location, and moved that same year to the former Hester House on Georgia Avenue, where it stayed until 1961 - when it moved back to the Northgate Park area, to its current home as the Museum of Life and Science on Murray Avenue.
I was delighted to discover that the original building is still standing in Northgate Park - I don't know what it's currently used for. Seems like it could be a great small community center for the neighborhood.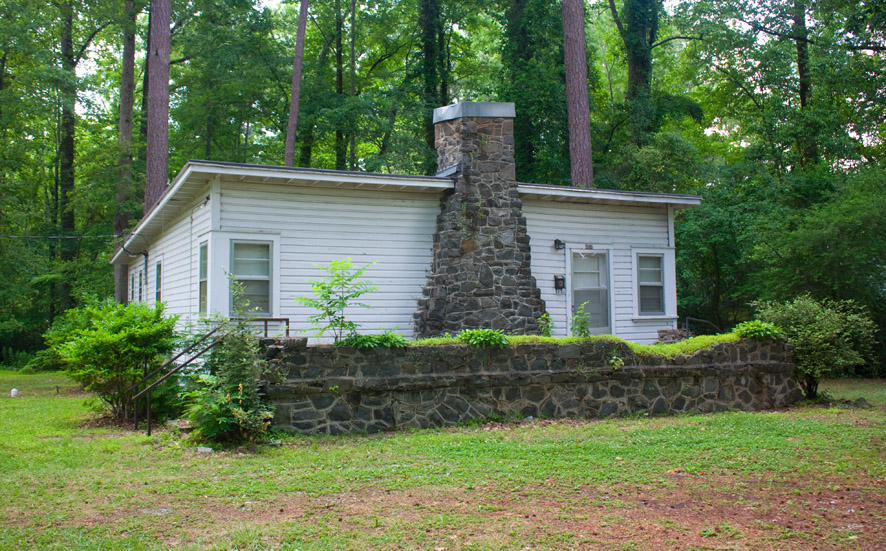 Former Children's Museum, Northgate Park (404 West Lavender Ave.), 05.23.10
Find this spot on a Google Map.
36.023047,-78.897444