In tours
This building does not appear in any tours yet.
Last updated
Mon, 10/24/2011 - 5:55pm by gary
Location
35° 59' 9.636" N, 78° 53' 55.8312" W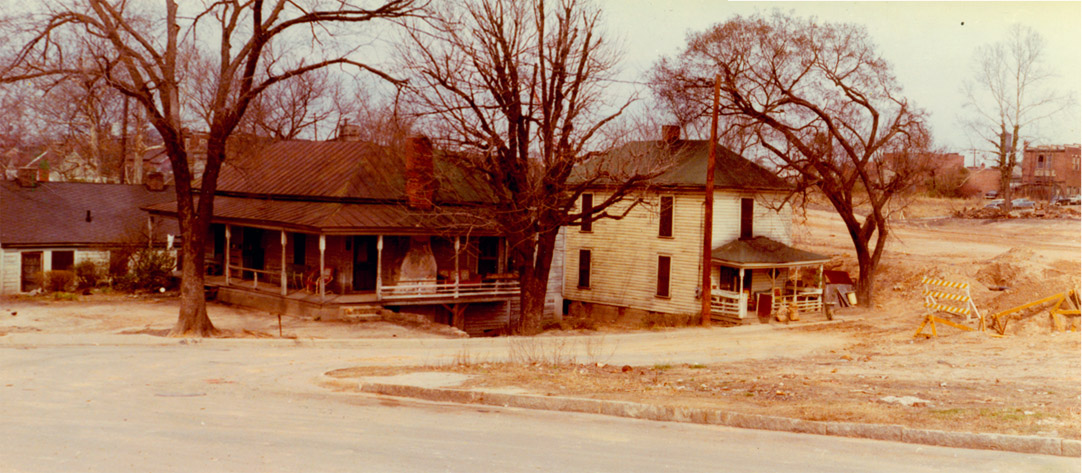 (Courtesy Durham County Library / North Carolina Collection)
Two photos spliced together (love when I can make that happen with 40 year old photos.) No label, most photos in the batch are from the late 1960s and early 1970s, most in urban renewal areas.