MCGHEE COAL COMPANY
Built in
1900-1913
/ Demolished in
1970-1972
Comments
Built in
1900-1913
/ Demolished in
1970-1972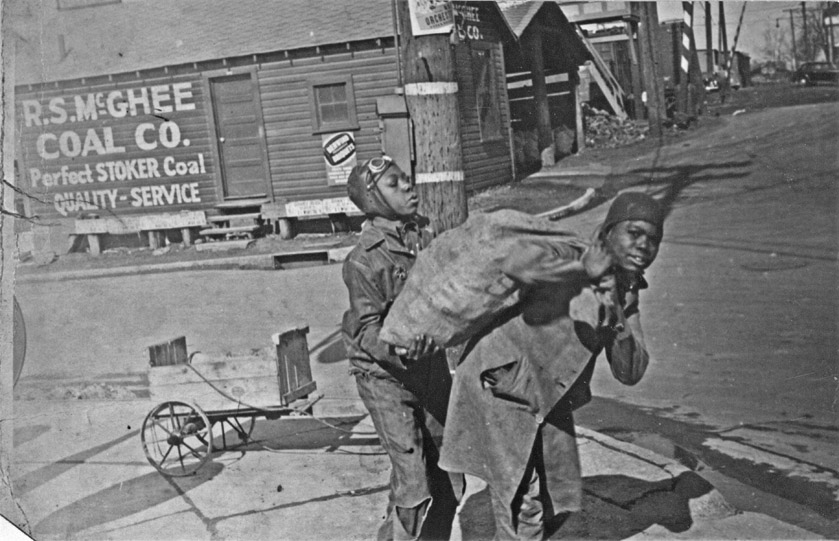 Boys collecting coal from the McGhee Coal Co. Looking north at Fayetteville and East Pettigrew Sts., ? 1940s/
(Courtesy Durham County Library / North Carolina Collection)
I don't have much in the way of history on the McGhee Coal Company - it appears to have been preceded by the Horton Coal and Wood Co. at the same location as early as 1913. Roy McGhee seems to have taken over the building/company around 1920.
Coal was the ubiquitous source of heat in late 19th-early 20th century Durham. Anyone who owns a house from this time period may have been initially puzzled by the very shallow depth of the fireplaces. These fireplaces aren't large enough to burn wood, but, outfitted with coal grates (essentially iron 'baskets') which were affixed to the brick, they evidently could burn coal quite well.
It's a bit surprising to see that McGhee coal was still around in ~1970, but much of the housing in Hayti was undoubtedly still reliant on coal heat in the 1960s.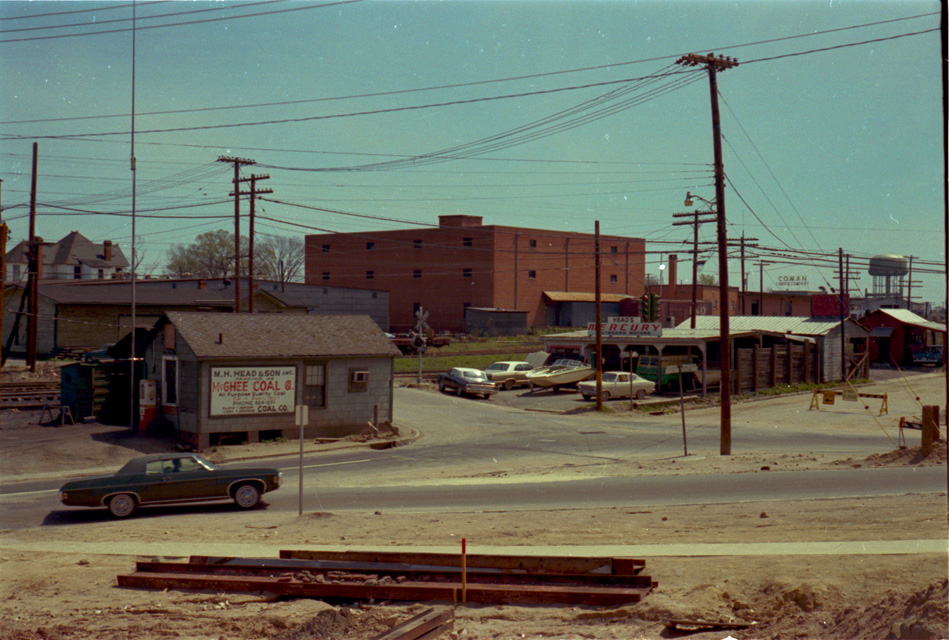 Looking northeast towards Fayetteville and East Pettigrew Streets, ~1970. (You can see the roof of 806 Ramseur in the background.)
(Courtesy Durham County Library / North Carolina Collection)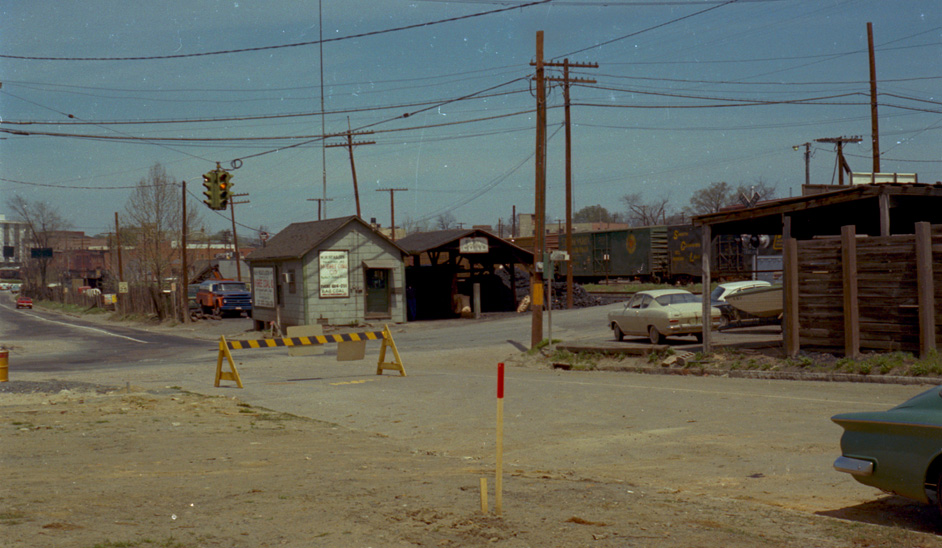 Looking west-northwest from East Pettigrew St., ~1970.
(Courtesy Durham County Library / North Carolina Collection)
McGhee's Coal was torn down ~1970 as Fayetteville St. was shifted to the west and the intersection with East Pettigrew St. was widened.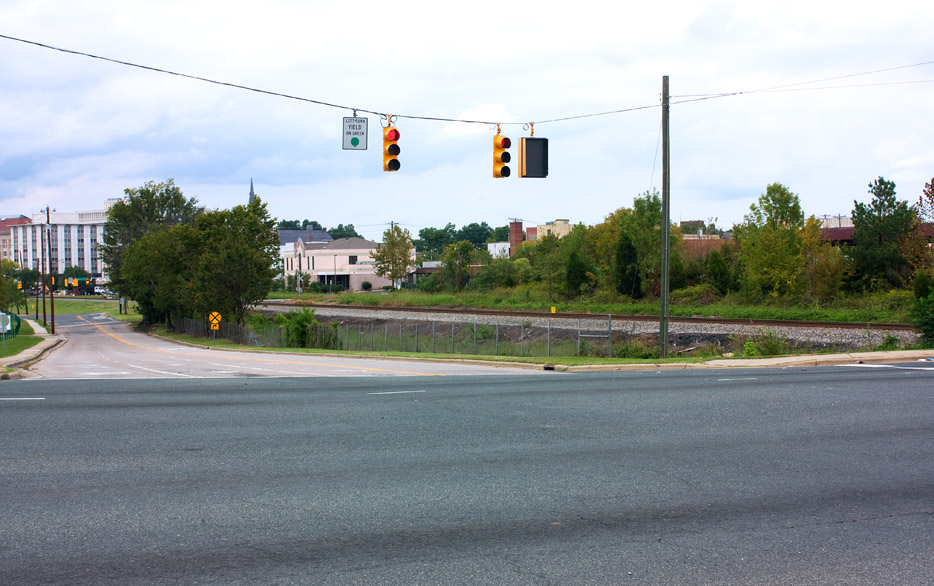 Looking northwest at East Pettigrew and Fayetteville Sts.
Find this spot on a Google Map
35.988463 -78.896473