JL PAGE GROCERY - 1304 FAYETTEVILLE ST.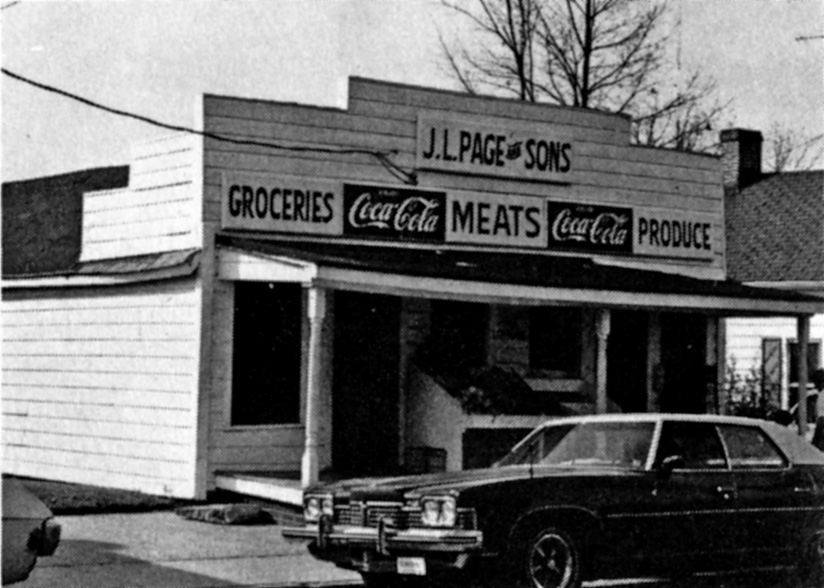 J.L. Page Grocery, late 1970s
James L. Page built his neighborhood grocery at 1304 Fayetteville St. in the late 1930s; the land was purchased from the Fitzgerald family who, per the Historic Inventory, had one of their brickyards on the site. Page's Grocery operated on the site for many years - I don't believe this is a functioning business anymore, although I didn't go up to the door and check. The building is reminiscent of many of the small commercial structures that were once scattered throughout the Hayti neighborhood.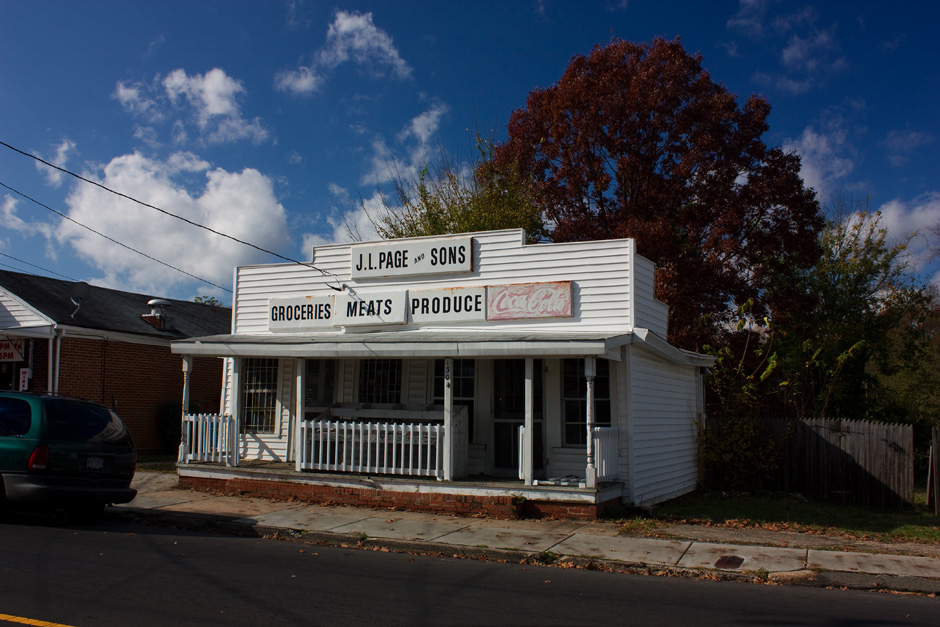 Looking southwest, 11.15.08
Find this spot on a Google Map.
35.980976,-78.899557