In tours
This building does not appear in any tours yet.
Last updated
Tue, 12/20/2011 - 11:57am by gary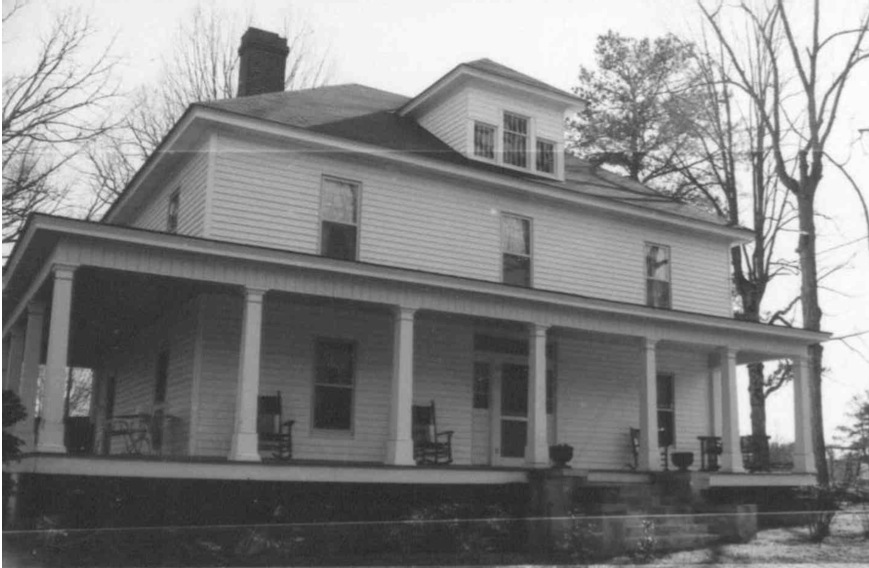 Isaac M. Garrard (1889-1976), and his wife, Lonie Sanford (1890-1982), built this residence in 1922. The Garrards had four children. Their oldest son, Joseph W., started the Garrard Sausage business in Durham County. Isaac Garrard sold the house to his son Robert in 1967.
This frame dwelling represents a rural derivative of the American Foursquare style popular in nearby Durham early in the twentieth century. Among its characteristic features is the massive cubical appearance of the double pile main block, the hipped roof central dormer located directly above the main entrance, and the corbelled brick interior chimneys flanking the roof ridge. A full-width front porch supported by tapered square columns wraps around one end of the main block. At the opposite end, a gable-roofed ell is attached to the rear. Windows consist of nine-over-one double-hung sash on the first and second floor. The ones fitted to the dormer, however, exhibit many narrow vertical panes, a decorative theme which continues that theme established by the sixteen-pane transom over the side-lighted entrance door. The single- leaf door itself incorporates three rows of three panes while the flanking sidelights both consist of three two- pane rows.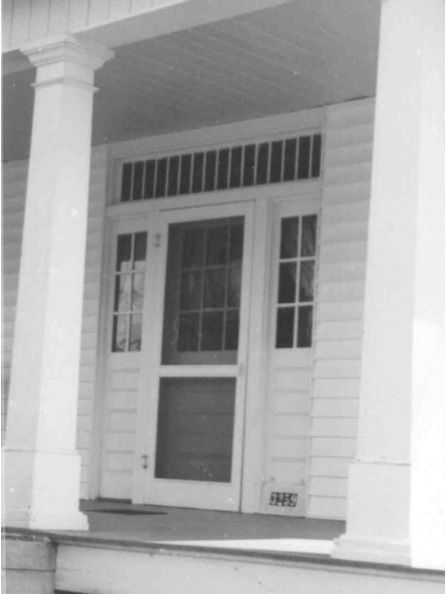 Within the structure, light finishes on plank and plastered walls contrast highly with dark varnished woodwork. The flat horizontal panels of the entrance, while painted white on the outside, exhibit a dark finish in the central hall. Other doors display five raised horizontal panels; they are set in moulded post and lintel frames. Mantels also continue the post and lintel theme, ornamented only by the inclusion of curved brackets. The stairs rise toward the front of the house from a landing at the rear of the central hall. White painted square balusters support the moulded handrail, which is varnished, as are the square newels.
The collection of outbuildings includes both log and frame examples. A one-and-one-half story three-bay barn is extended by sheds front and rear and along one side. A small gabled garage and tractor shed has extra storage included within a shed-roofed addition. Several other frame smokehouses are associated with the beginnings of the family pork curing business, which continues in the large modern sausage factory located nearby. Older log structures have both saddle and V-notched comers.