IMMACULATA SCHOOL / 721 BURCH AVE.
Built in
1951-1957
/ Modified in
1960-1980
In tours
This building does not appear in any tours yet.
Last updated
Wed, 01/02/2013 - 2:37pm by gary
Location
35° 59' 52.4904" N, 78° 54' 50.094" W
Comments
Built in
1951-1957
/ Modified in
1960-1980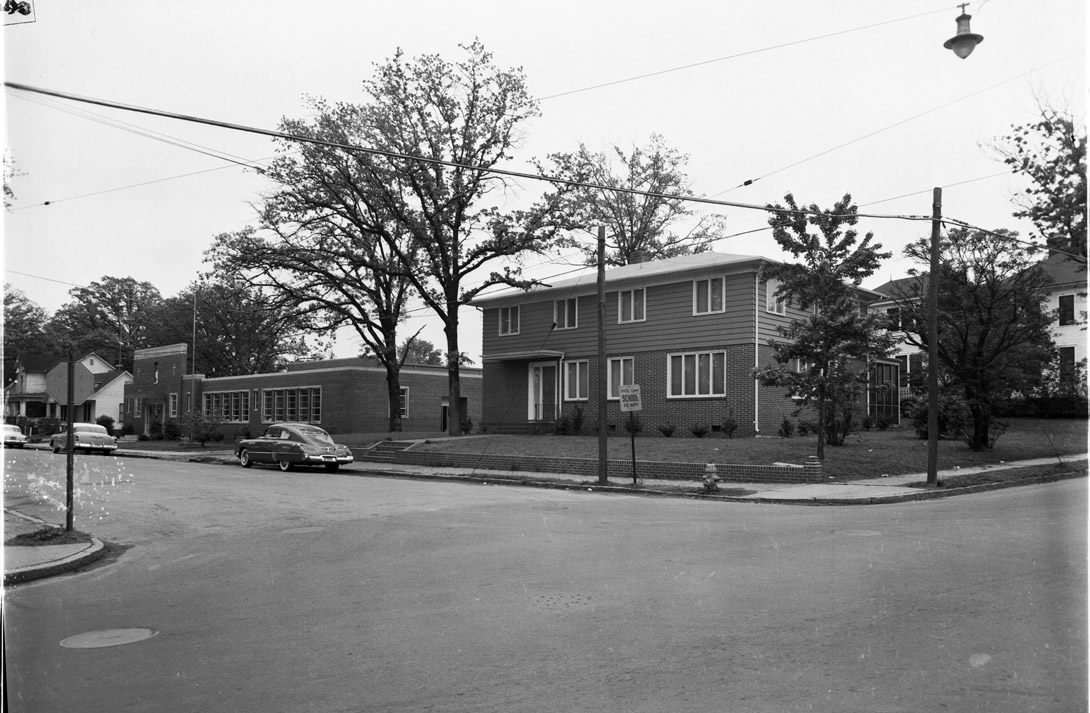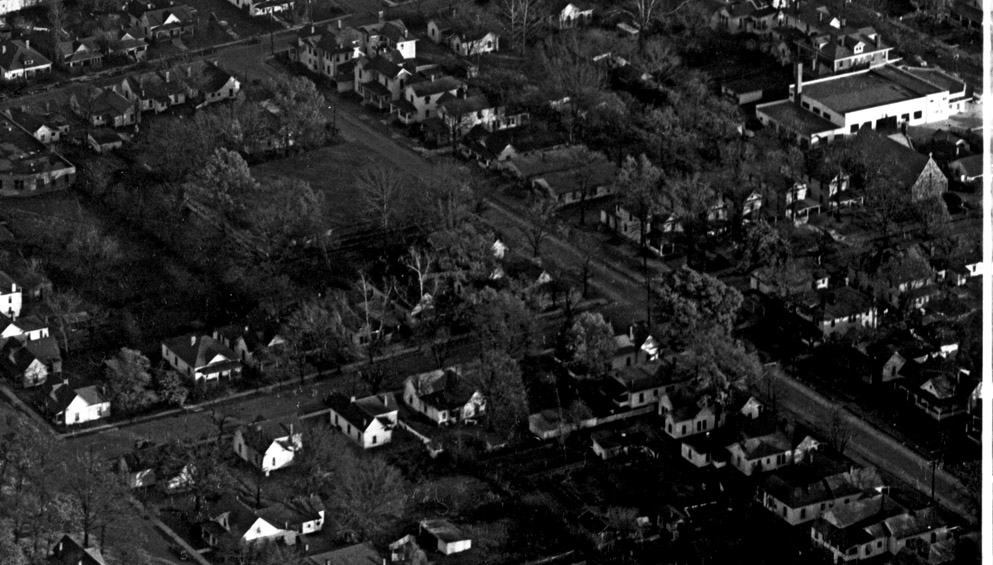 Looking southeast, 1948.
(Courtesy The Herald-Sun Newspaper)
There aren't many pictures of the 600 and 700 blocks of Burch Avenue to go by, but the above aerial shot, with Burch the longest street running diagonally from upper left to lower right, gives you a sense of the neighborhood scale. It was much like the still-extant neighborhood to the west of Buchanan Blvd. - mostly smaller houses, mostly from the 1910s and 1920s.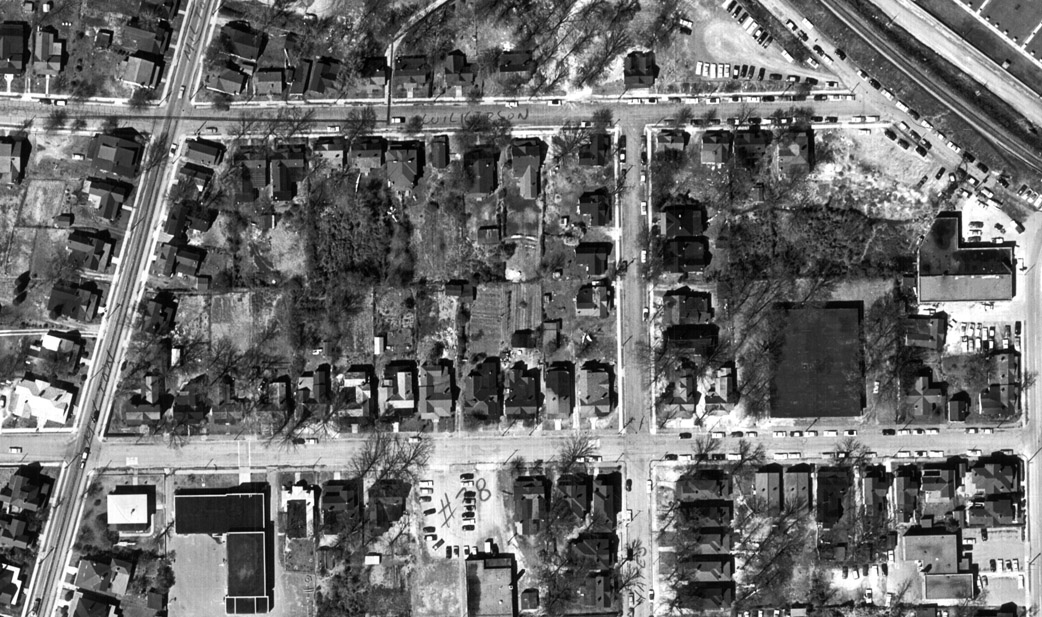 (Courtesy The Herald-Sun Newspaper)
A direct aerial view of Burch Avenue, 1959, shows the residential character of this portion of neighborhood, excepting commercial uses increasingly present near Gregson, on the right - the large 'square' is a Liggett Warehouse - known as 'the Green Shed'.
Near Milton / Buchanan, Immaculata Catholic School decided to expand with new buildings in the mid-1950s. The original school was located on West Chapel Hill St., adjacent and just to the east of the original sanctuary. It was torn down along the the sanctuary, and a new school building and administrative building for the Sisters of St. Dominic were built on Burch Ave. The buildings were built by George W. Kane, general contractor.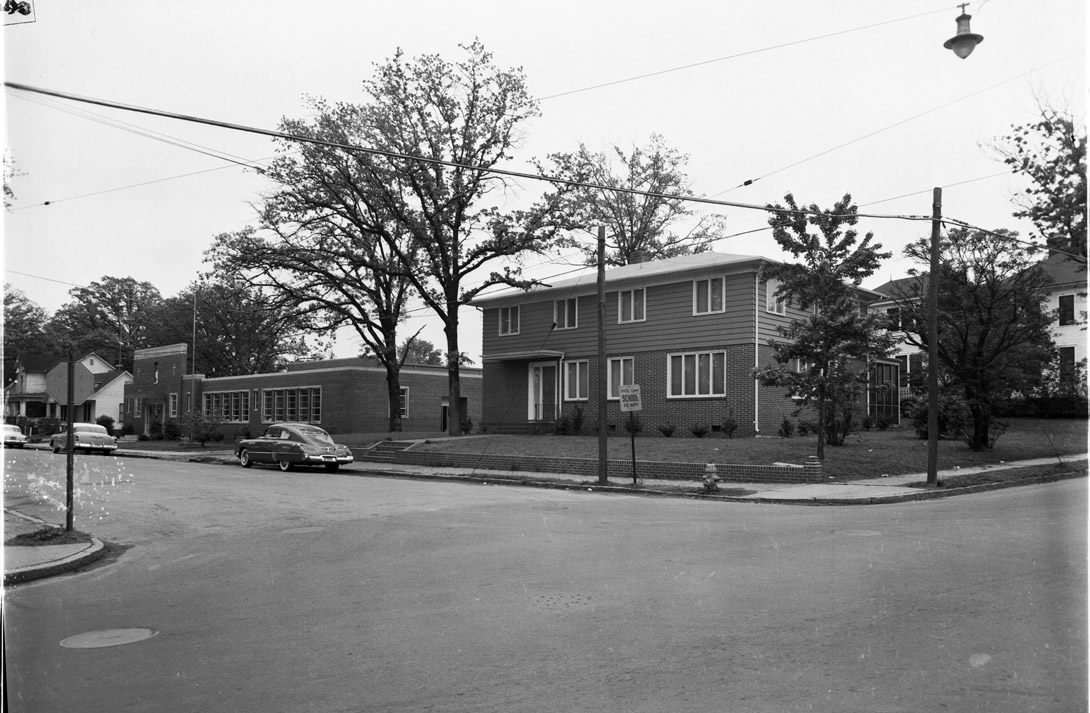 Looking southeast from Burch Ave. and Milton Ave/Buchanan Blvd., 1957
(Courtesy The Herald-Sun Newspaper)
From 1967-1969, the Durham Freeway was built just up to this point - it extended no further north than West Chapel Hill St., although the houses on Burch Ave. were demolished to make way for the big looping exit ramp for northbound cars to exit onto West Chapel Hill.

Looking north from Chapel Hill St., 03.07.69
(Courtesy The Herald-Sun Newspaper)
I'm not sure what year the Freeway was extended to Swift, and then to Erwin - certainly by the 80s.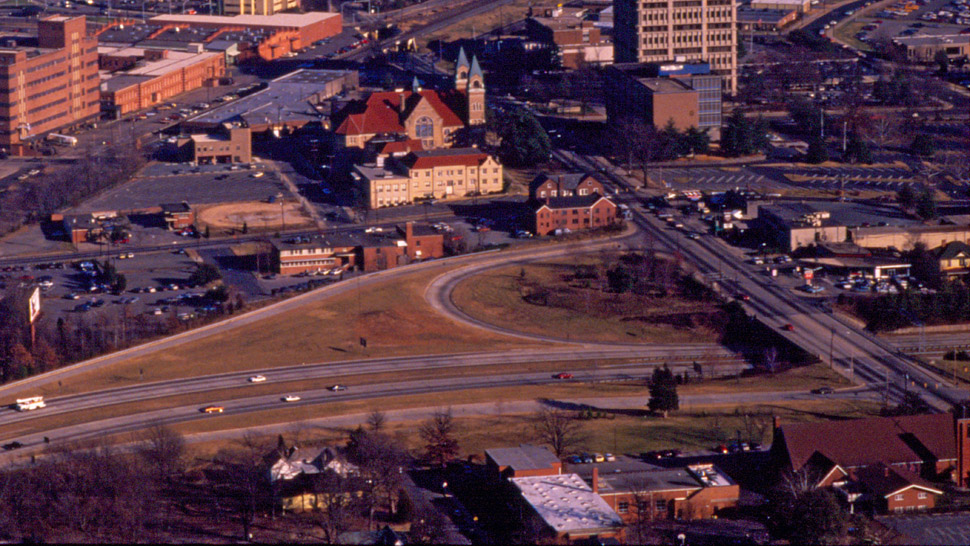 The former 600-700 blocks of Burch Ave., looking east, 1989.
(Courtesy The Herald-Sun Newspaper)
Immaculata has continued to expand the school (adding a second story, and expanded into the land on the north side of Burch. The former "Sisters of St. Dominic" building on southwest corner of Burch and Buchanan is gone, replaced with the back of the Emily K. They've expanded into almost all of the remaining space between West Chapel Hill, Buchanan Blvd., and the Freeway.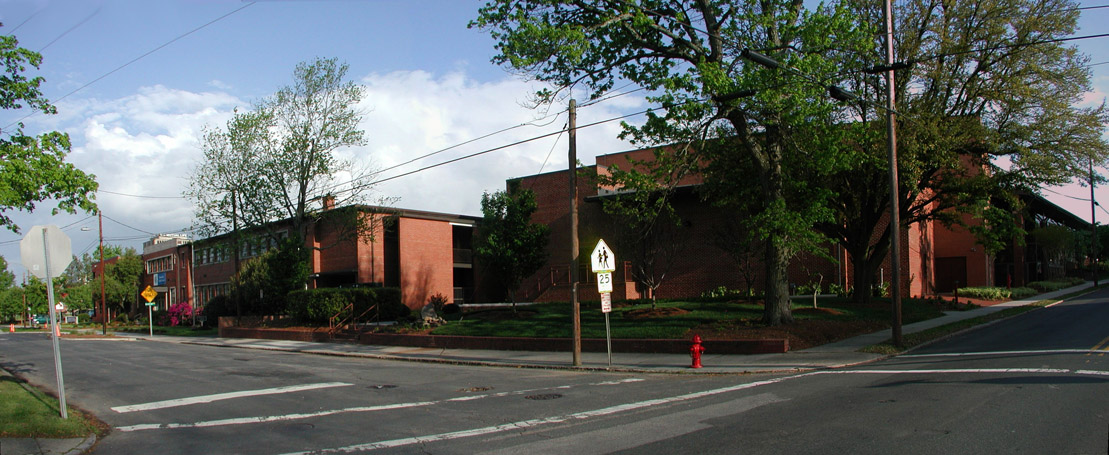 Looking southeast from Burch and Buchanan, 04.23.08
Since churches and schools Must Expand, it seems, I guess I'm glad that Immaculata had this space to expand into, even as they took down the few remaining houses on this block. As little as I wanted to see them go, I'd rather Immaculata do their business over here than chomp into the contiguous neighborhood fabric - like Healthy Start plans to do a few blocks away, or NC Central will do in decimating College View.
The question is, will Immaculata be content with this campus? Or will they eventually begin acquiring across Buchanan?
To a broader point, how do 'non-profit' churches and schools have so much money for land acquisition? When we hear about money desperately needed to do good deeds, buy books, feed the less fortunate, etc., how much is actually going towards land banking to expand the Good Deed Business, Inc.? Some of the real estate holdings of churches and schools - particularly in Durham's impoverished neighborhoods - are astounding. I'm talking blocks of houses/land.
35.997929 -78.91376