In tours
This building does not appear in any tours yet.
Last updated
Sat, 08/20/2011 - 5:59pm by gary
Location
36° 0' 28.6344" N, 78° 54' 28.764" W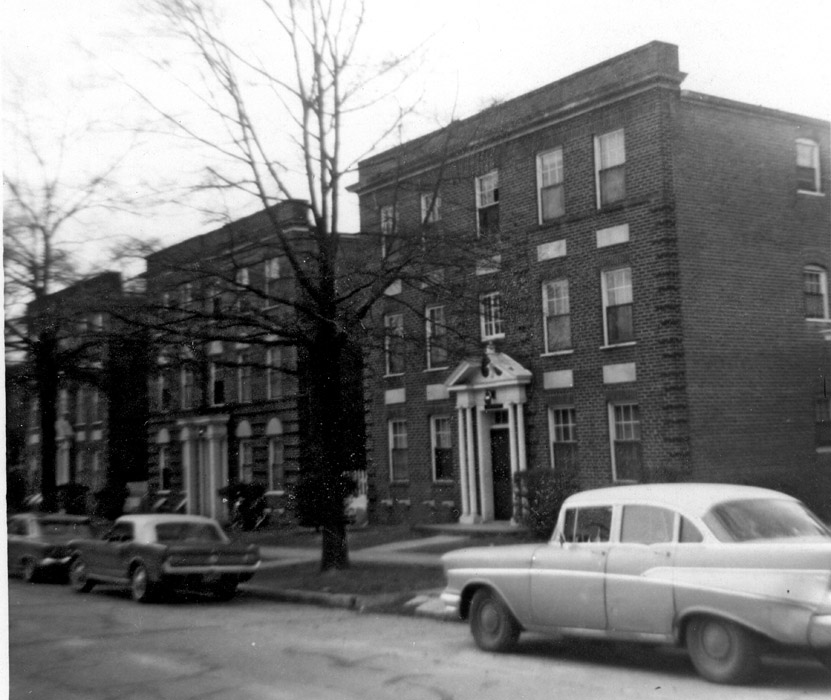 Governor Apartments, February 1966
(Courtesy Durham County Library / North Carolina Collection)
The Governor Apartments, with buildings named after four NC governors (The Vance, The Glenn, The Aycock, and The Bickett,) a brick, colonial revival style apartment block built in the late 1920s. This stylistic choice seems to have been common among contemporaneous apartment buildings, and it was certainly the dominant architectural theme of the nearby 1920s phase of construction of now-East Campus of Duke.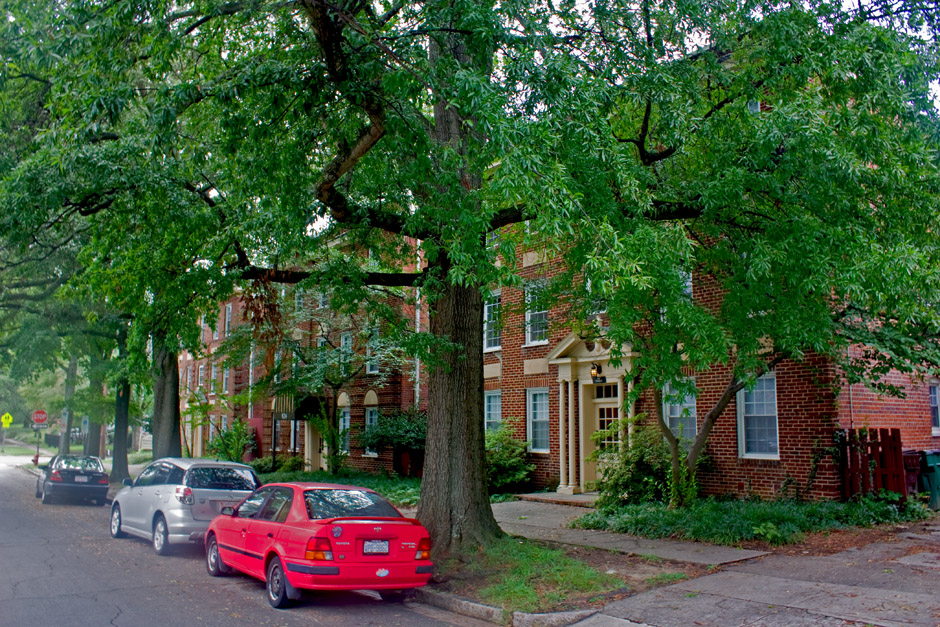 Governor Apts. from Dacian, 08.01.10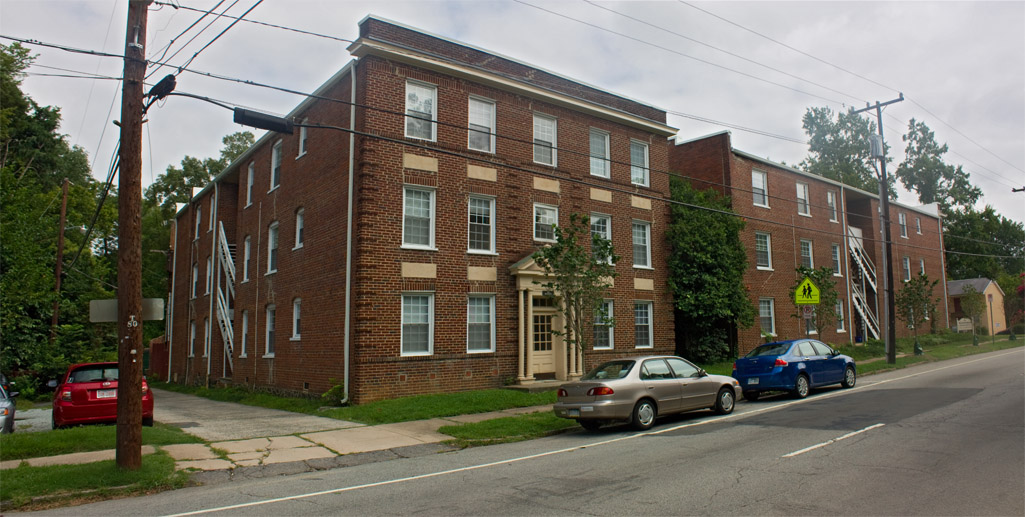 Governor Apts. from Gregson, 08.01.10