FIRE STATION #4 - FAYETTEVILLE ST.
Built in
1957
/ Modified in
2000
In tours
Last updated
Wed, 03/13/2019 - 11:58pm by gary
Comments
Built in
1957
/ Modified in
2000
A new Fire Station #4 was built in 1958, and the station on McMannen St. was closed. This station was built contemporaneously with Fire Station #5 on Chapel Hill Road, and originally the two stations were nearly identical.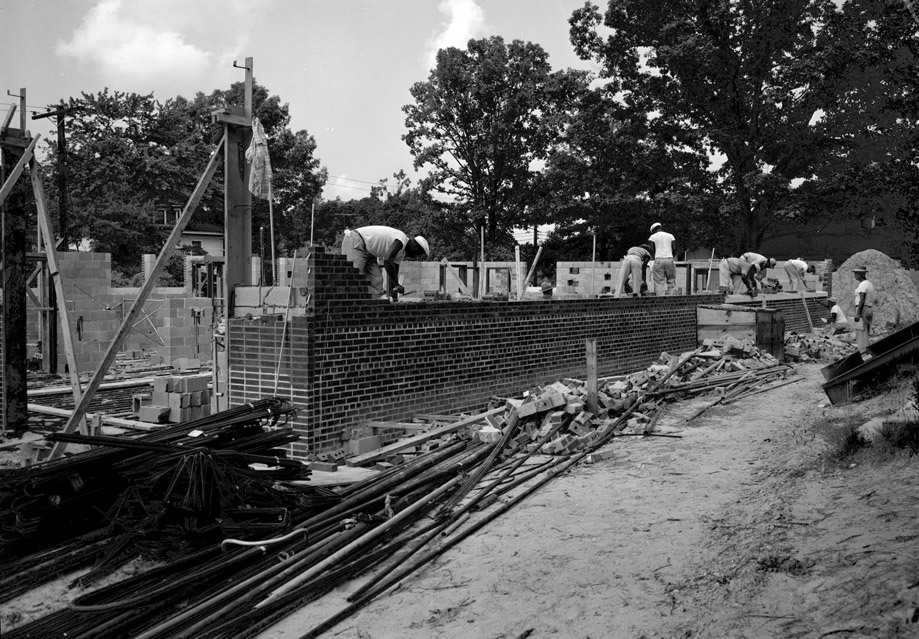 Fire Station #4 under construction, 06.21.57
(Courtesy Herald-Sun)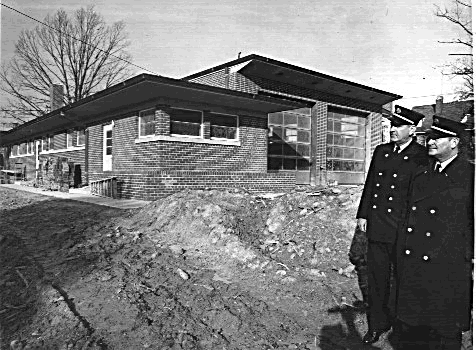 Fire station #4 near completion, 1957
(Courtesy Durham Fire Department)
The station was staffed by an entirely African-American crew - the first African-American firefighters in Durham since the volunteer Excelsior Fire Company of the 1900s.
In 1999, this station closed, and the fire company moved to Riddle Road. The building was taken over by North Carolina Central University, which remodeled the building to house their campus police.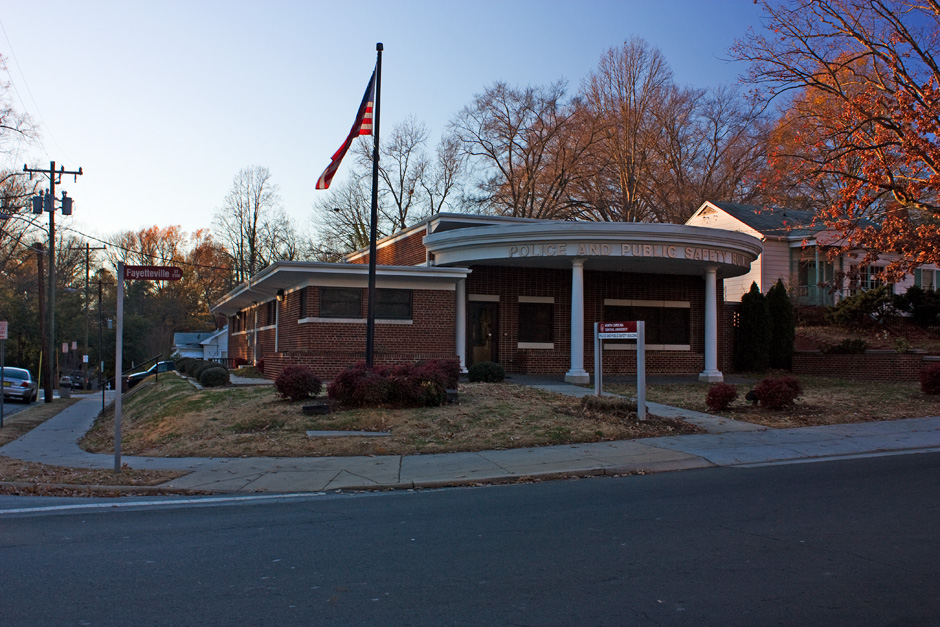 Find this spot on a Google Map.
35.973726,-78.901403