DURHAM HOSIERY MILL NO. 6 - COTTON WAREHOUSE
In tours
This building does not appear in any tours yet.
Last updated
Tue, 12/10/2013 - 9:37am by gary
Location
United States
35° 59' 19.6008" N, 78° 53' 39.6456" W
US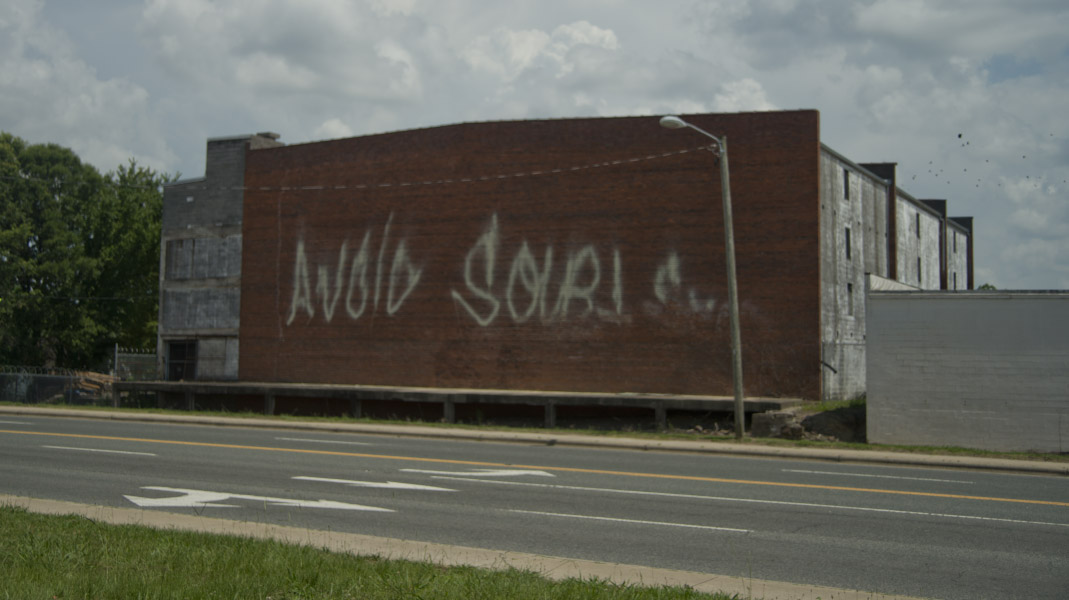 06.25.13
This cotton warehouse, with brick end walls and pilasters, later infilled with concrete block between pilasters, is the last remaining building of the destroyed Durham Hosiery Mills No. 6 complex that sat across Henderson Street. It was originally built ~1916, per the Durham County tax records.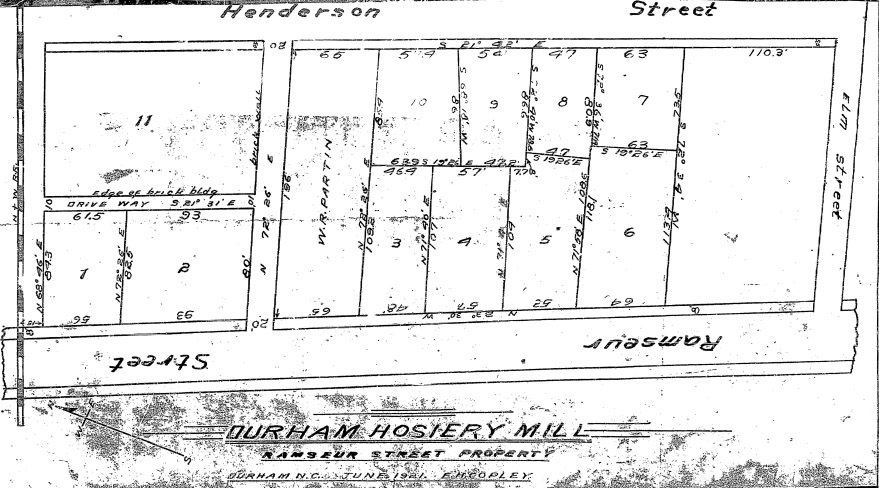 Note "Edge of Brick Building" on lot #11.
1937 Sanborn map, showing cotton warehousing with tobacco storage on the 4th floor.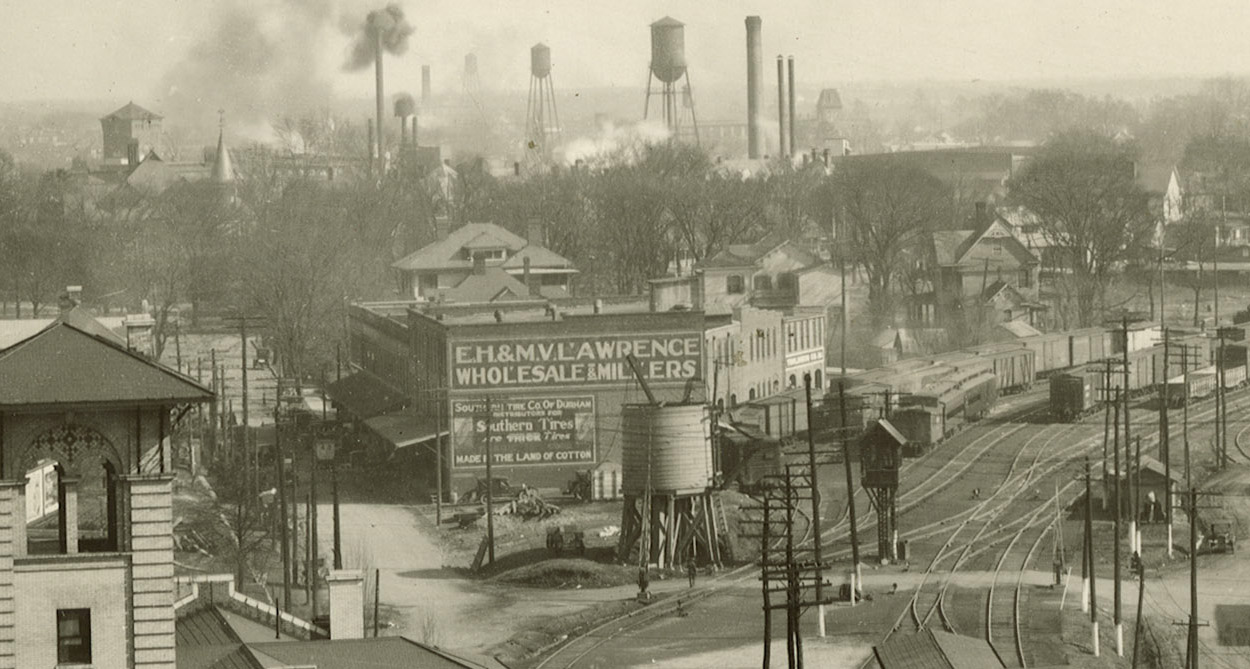 ~1922-1924 - the warehouse can be seen among the trees in the right background. (Digital Durham)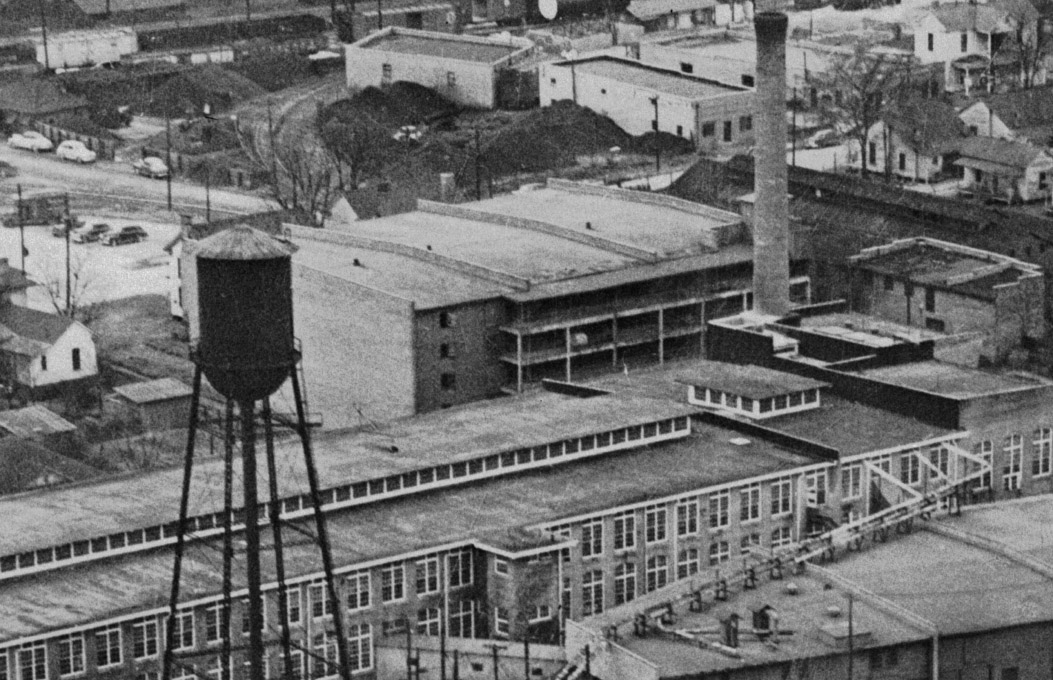 Looking southwest, 1930s (Herald-Sun)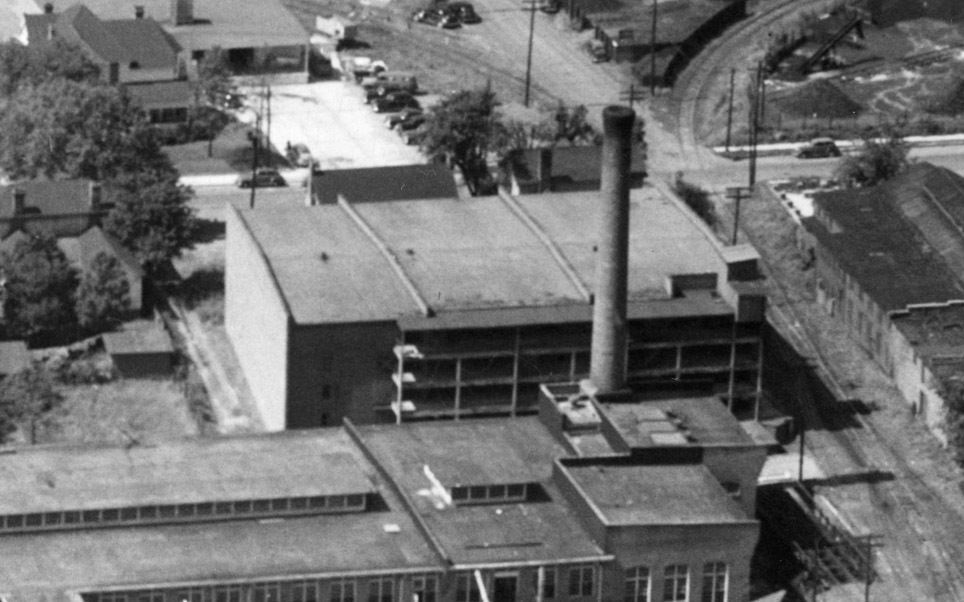 Looking south, 1950 (State Archives)
Originally the building had an open loggia, seen above, on the north side, which has since been infilled with concrete block. The southern facade is a bit of a mystery, as it was clearly replaced with concrete block at some later date.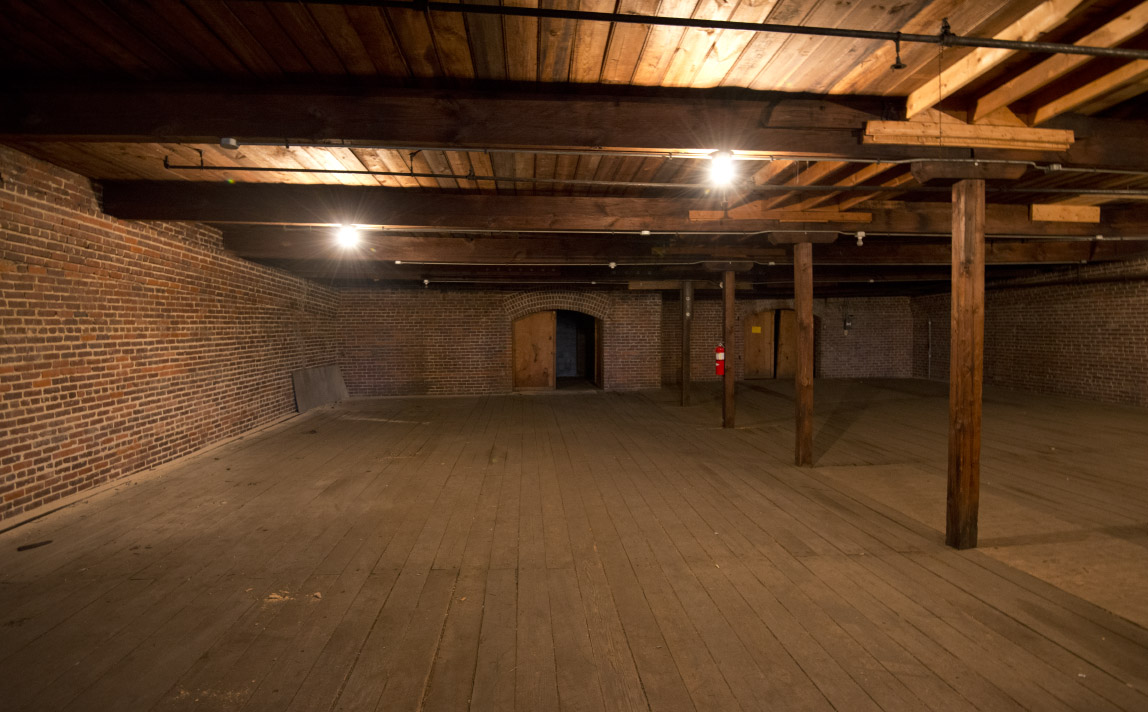 12.09.13 (Gary Kueber)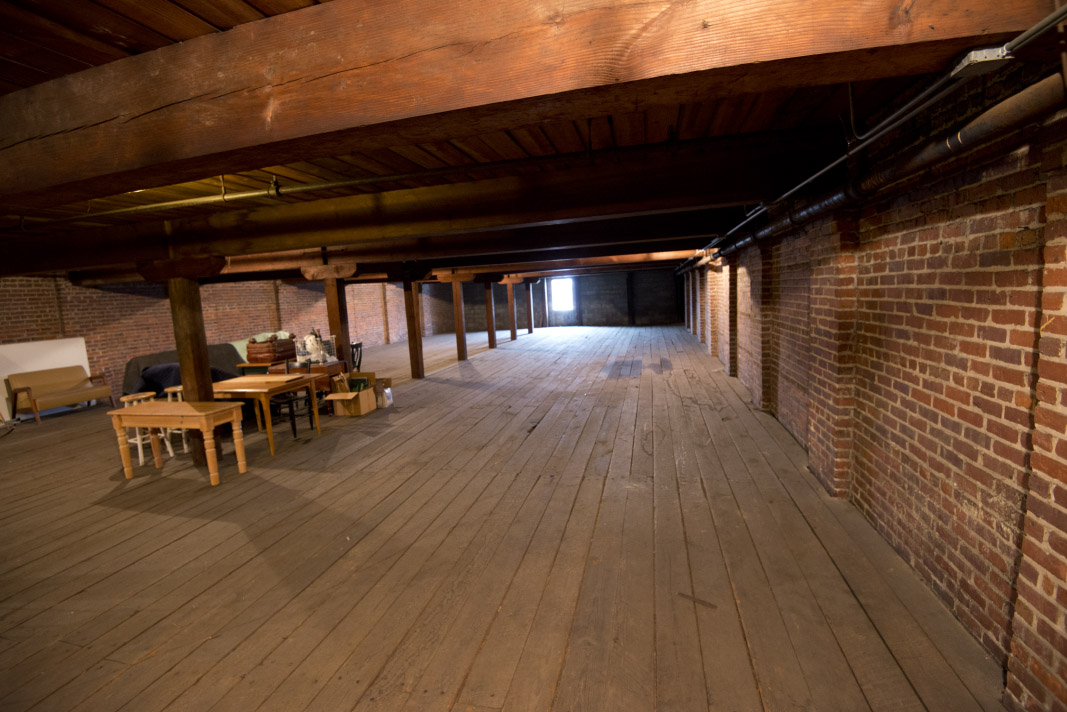 12.09.13 (Gary Kueber)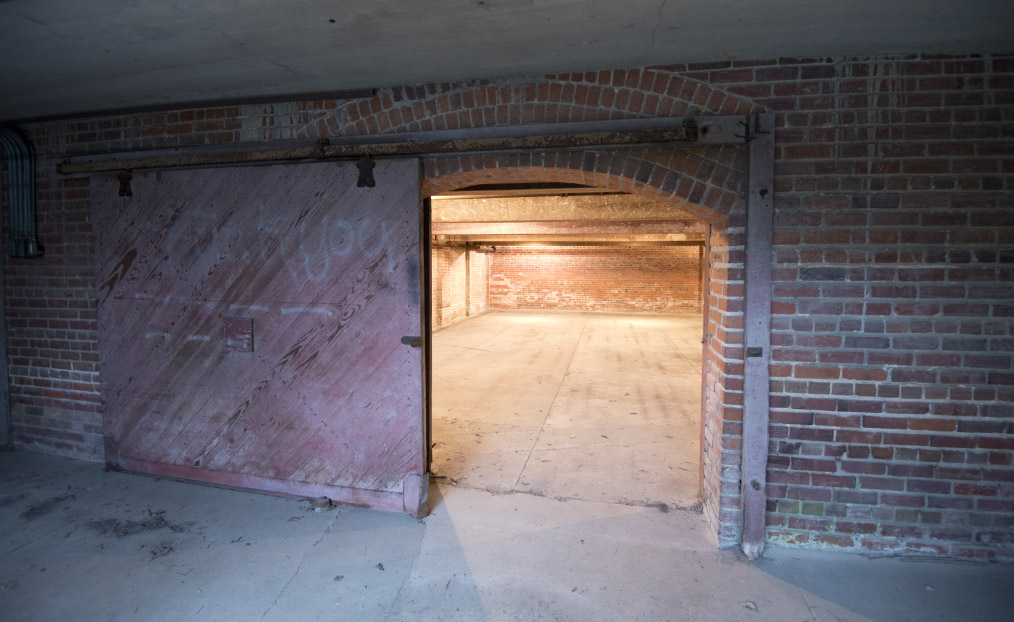 12.09.13 (Gary Kueber)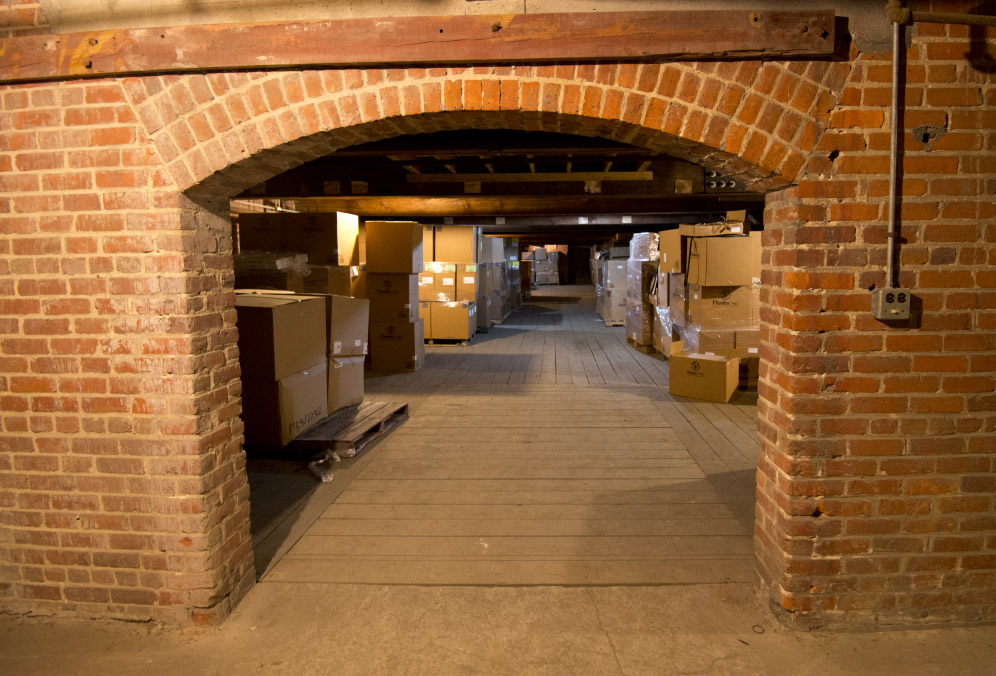 12.09.13 (Gary Kueber)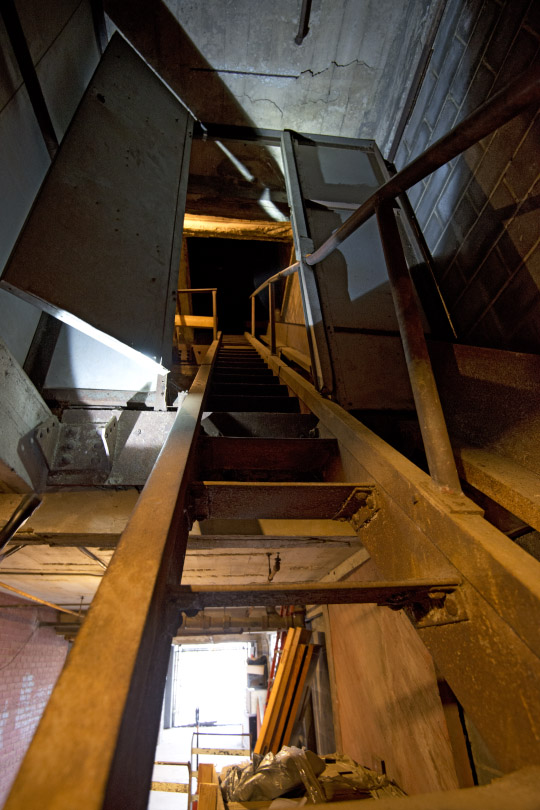 12.09.13 (Gary Kueber)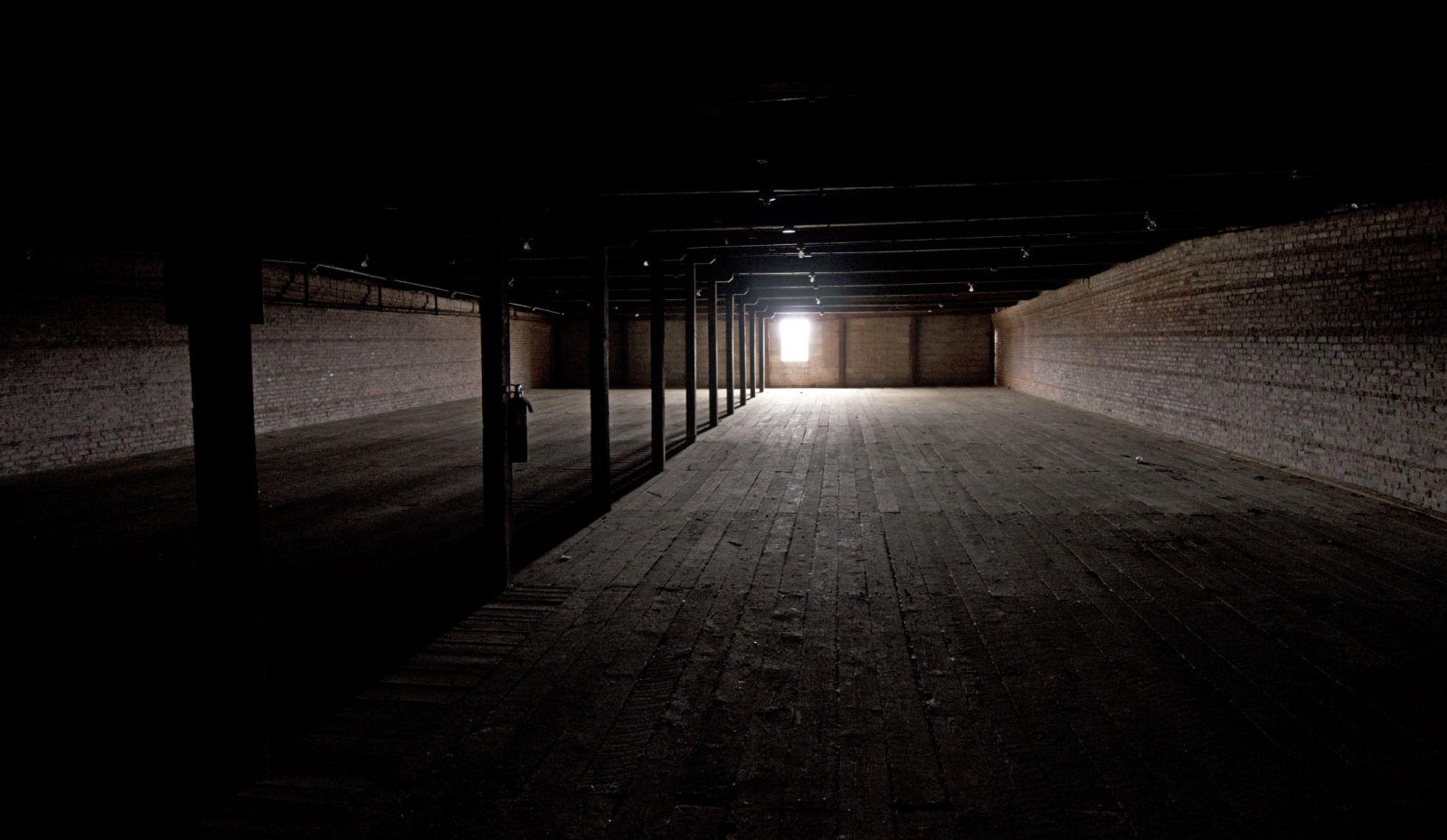 12.09.13 (Gary Kueber)