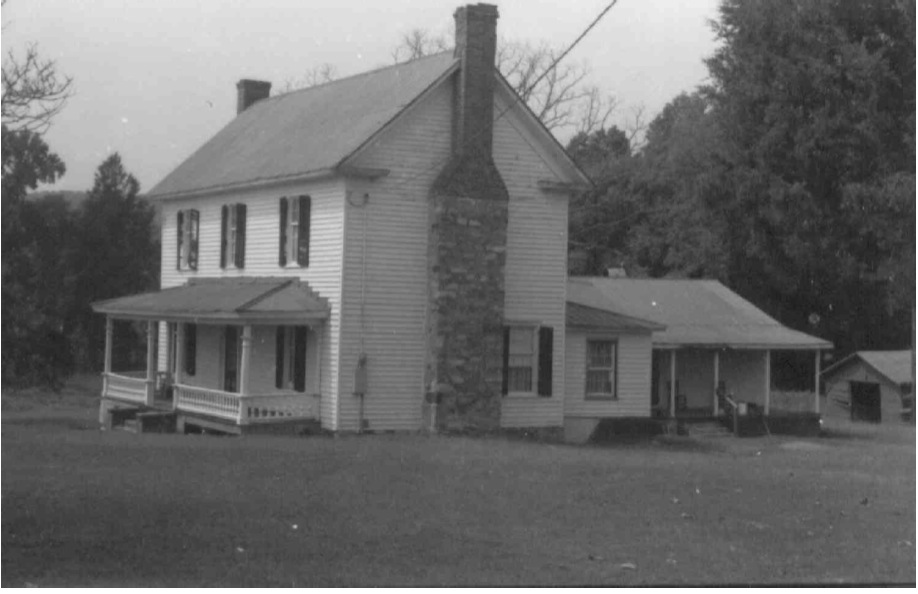 Around 1855, Allen Simon Carrington is thought to have constructed this fine I-house with simple Greek Revival trim on part of the land granted to his grandfather, Nathaniel, by John, Earl Granville, in the late eighteenth century. Three generations of Carrington's family have since occupied the house, a daughter, Vena, and her husband Albert Tilley, their son, Arthur Tilley and his wife, Gertrude, and their son, Arthur Tilley, Jr., the current owner.
The dwelling is weatherboarded, covered with a metal roof, and bracketed by exterior end chimneys. Six-over-nine windows, several post and lintel mantels, a few doors with two flat vertical panels, wide baseboards, and some wide-board sheathing have survived a late- nineteenth-century update that included the installation of factory-made newels and balusters, several ornate mantels and doors, and a front porch with decorative posts and a turned balustrade. In 1920, the house, which had faced east, was turned to face south. At that time its fieldstone foundations and chimneys were rebuilt and the upper bases and stacks of the chimneys made of brick. A long one-story rear ell was remodeled in 1940.
Farm buildings include a pack house, a well enclosure, and several log tobacco barns. A one- pen log dwelling west of the house, updated with narrow flush-board sheathing on the interior, is said to have been an antebellum loom house; a small deteriorated frame building southwest of the house, a school; and a one-pen log dwelling north of the house, a slave house.
Southwest of the house, a large family cemetery surrounded by a cast iron fence has a number of beautiful mid-nineteenth-century markers. Nathaniel (Nat) Carrington who died in 1830 is the earliest marked burial though his grave has a later-made stone.