ATKINS FAMILY CEMETERY - 4600 HOPE VALLEY ROAD
In tours
This building does not appear in any tours yet.
Last updated
Thu, 12/27/2012 - 10:32pm by Karen
Location
United States
35° 55' 35.9364" N, 78° 57' 15.678" W
US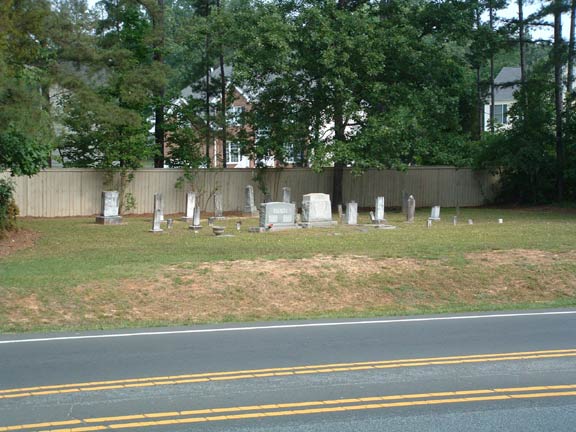 I've passed by this cemetery a million times but never stopped. It's kind of in an awkward place to pull over and explore so close to the road.  I am sure that the people buried there would be disappointed to be so surrounded by the future. There are 24 graves, 22 of which are legible.  Here's a full list.
It's a very interesting family, with some geneologically active family members who have put together some great sites. And the cemetery is quite well taken care of, which is refreshing in a town filled with forgotten gravesites.