910 NINTH STREET
Built in
1900-1925
/ Demolished in
2012
In tours
This building does not appear in any tours yet.
Last updated
Wed, 04/04/2012 - 1:04pm by gary
Location
United States
36° 0' 45.5256" N, 78° 55' 18.0048" W
US
Comments
Built in
1900-1925
/ Demolished in
2012
910 Ninth Street, 03.28.12
(Courtesy Eric Heidt)
A fine piece of historic Old West Durham, about to be torn down to bring you another stupendous new construction duplex, courtesy of Mr. Monsein and the Annihilation Company of North Carolina*. Aren't there some infill lots somewhere in OWD that could use some new housing? The raze and replace is such a waste.
*Not actual name, but suggested.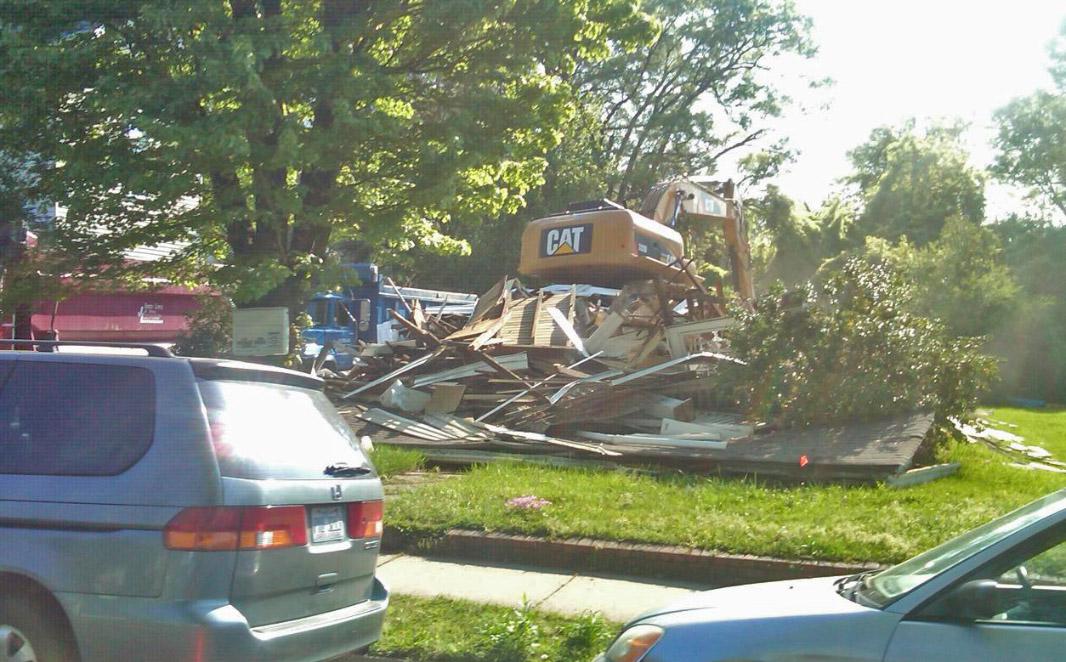 04.04.12 (Courtesy John Martin)