909 DALE STREET
Built in
c.1905
/ Demolished in
around 1990
In tours
This building does not appear in any tours yet.
Last updated
Fri, 12/14/2018 - 9:20pm by gary
Location
United States
35° 59' 15.7848" N, 78° 53' 24.3888" W
US
Comments
Built in
c.1905
/ Demolished in
around 1990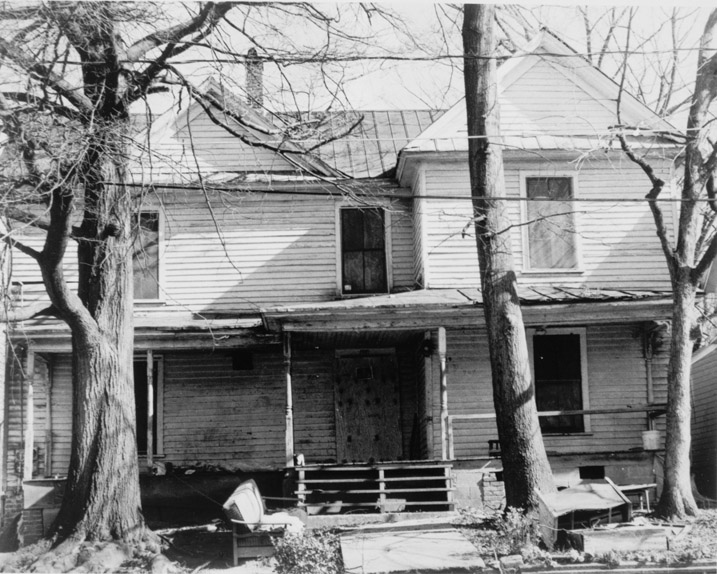 909 Dale St., 02.23.1989 (Courtesy of Library of Congress)
Described in a 1989 National Park Service Historic American Buildings Survey report as the "largest home in Edgemont area," it was torn down shortly thereafter.  The structure presently at this address dates to the early 1990s.