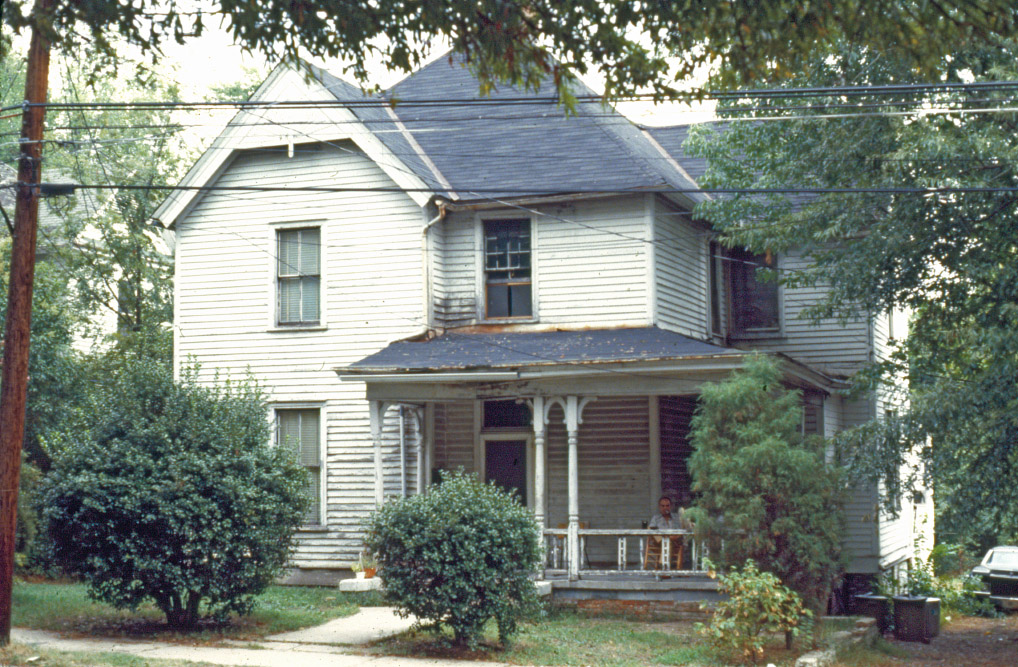 1981
NR Nomination listing:
Distinctive, asymmetrical two story weatherboard structure. Very steep hip roof in main body of house with centrally located chimney with elaborate brickwork. Two gable roofed small wings projecting from house, one in front, other on side. Front gable peak with sunburst motif on bargeboard. Small wraparound veranda.
John W. Chandler is listed as the resident in 1919; actually, there are two John W. Chandlers listed at the address. One is listed as working in insurance, and the other is listed as a traveling salesman. Likely the same JW Chandler.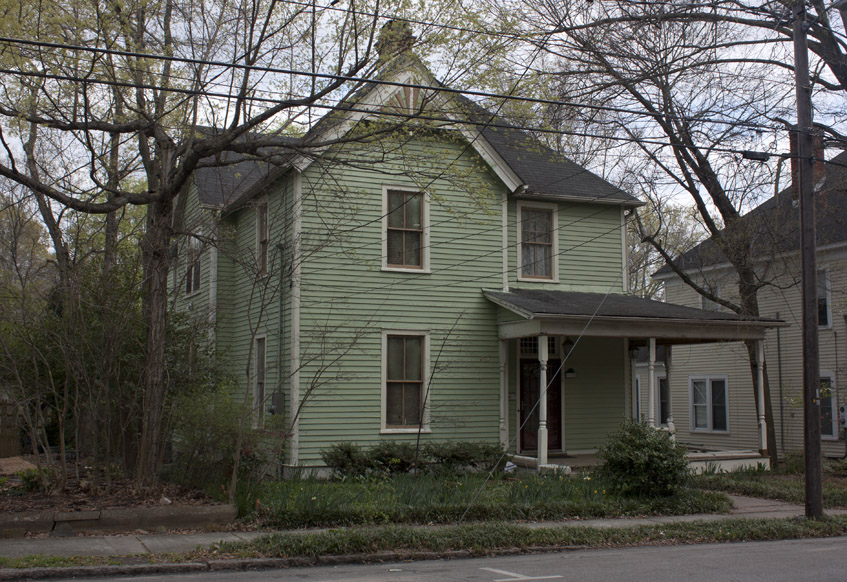 03.28.11
Find this spot on a Google Map.
36.004286,-78.894245