In tours
This building does not appear in any tours yet.
Last updated
Sun, 09/04/2011 - 5:43pm by gary
Location
United States
35° 59' 32.8524" N, 78° 54' 46.5804" W
US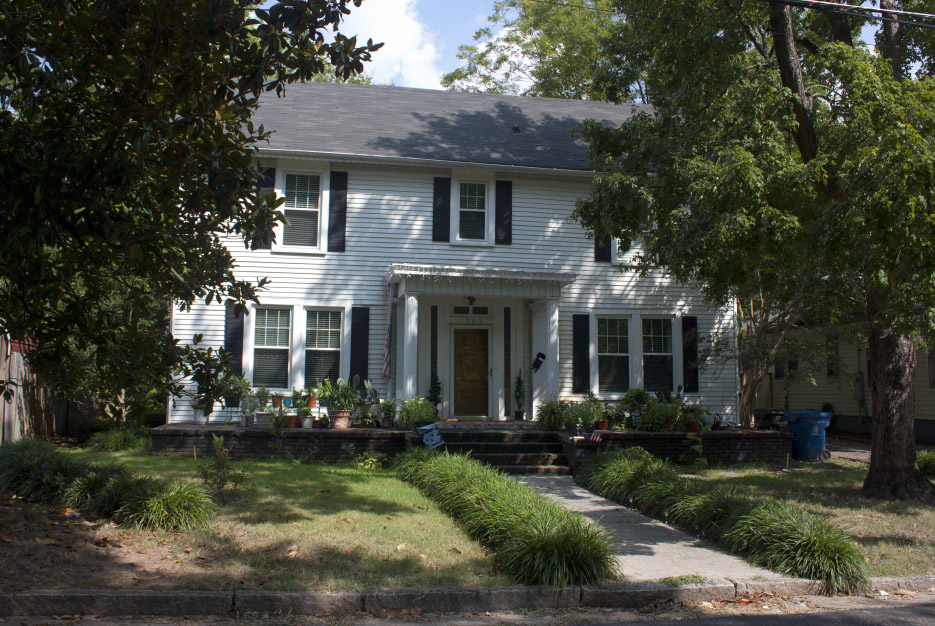 09.04.11
From the Durham History Inventory:
Mann Cabe Peterson, an owner of Patterson and Suitt, Auto Garage, formerly located on East Chapel Hill Street, constructed this two-story single-pile house with a one story wing across the rear in the early 1910s. Originally, the house stood on the lot directly behind in the 900 block of Vickers Ave; it was moved to its present site in the late 1920s when R.L. Baldwin purchased the original site in order to enlarge his lot at 906 Vickers. Later, the Ketchins, daughter and son-in-law of RL Baldwin, lived here for many years prior to acquiring the Baldwin house.