714 FAYETTEVILLE
Built in
early 1920s
/ Demolished in
1967
Comments
Built in
early 1920s
/ Demolished in
1967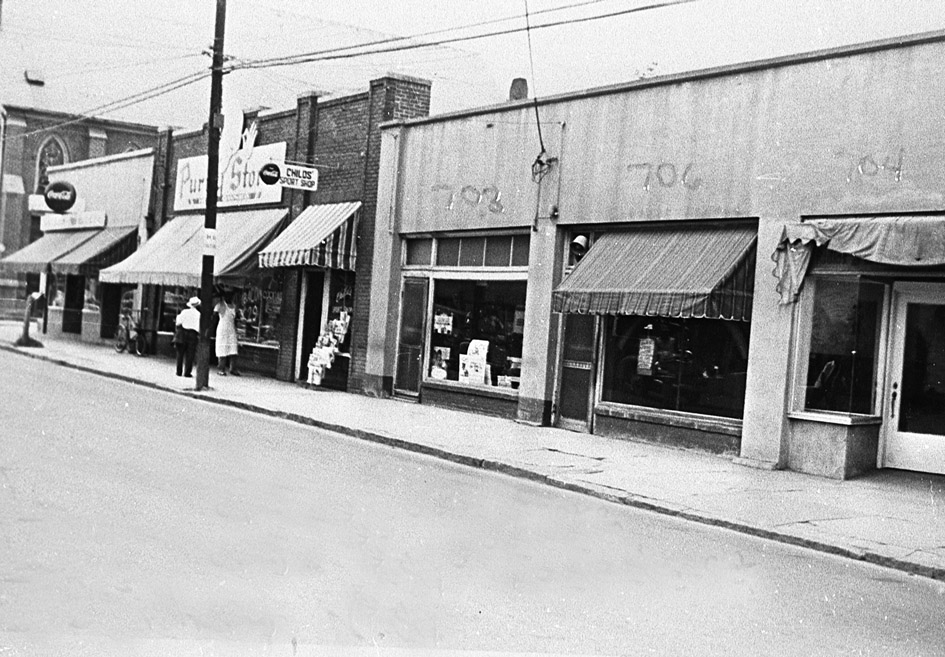 700 block of Fayetteville St., 1950s. 714-8 Fayetteville is the last building in the block, at the corner of Fayetteville St. and then-St.Joseph St.
(Courtesy The Herald-Sun)
716-718 Fayetteville appears to have been built in the early 1920s; in 1923, 714 housed the Norfolk Sport Shop. By 1941, 716 housed Community Shoe Repair, and 718 Medliin's Seafood. By 1947, 716 housed the Pearline Beauty Salon, 718 Smith's Grocery
.
From "Negro Durham Marches On" - 1949.
(Courtesy Durham County Library / North Carolina Collection)
Smith's Grocery remained the tenant in 718 through the 1960s. 716 became Williams' Beauty Shop in the late 1940s/early 1950s, but that portion of the building remained vacant through the late 1950s before becoming LaPetite Beauty Nook in 1961.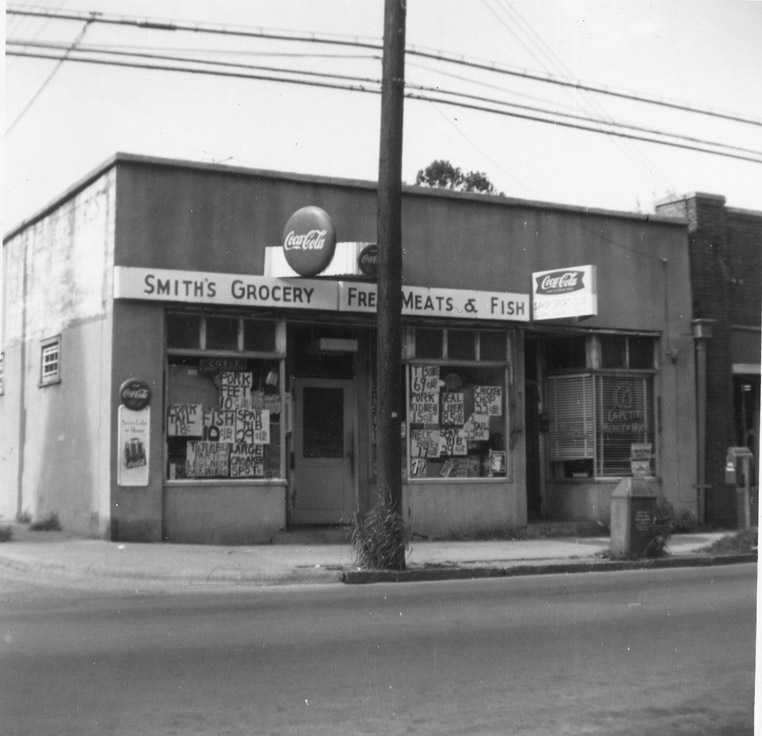 716-718 Fayetteville, 1962.
(Courtesy Durham County Library / North Carolina Collection)
The building was torn down in 1967. The site is the vacant back corner of a 1980s medical office complex.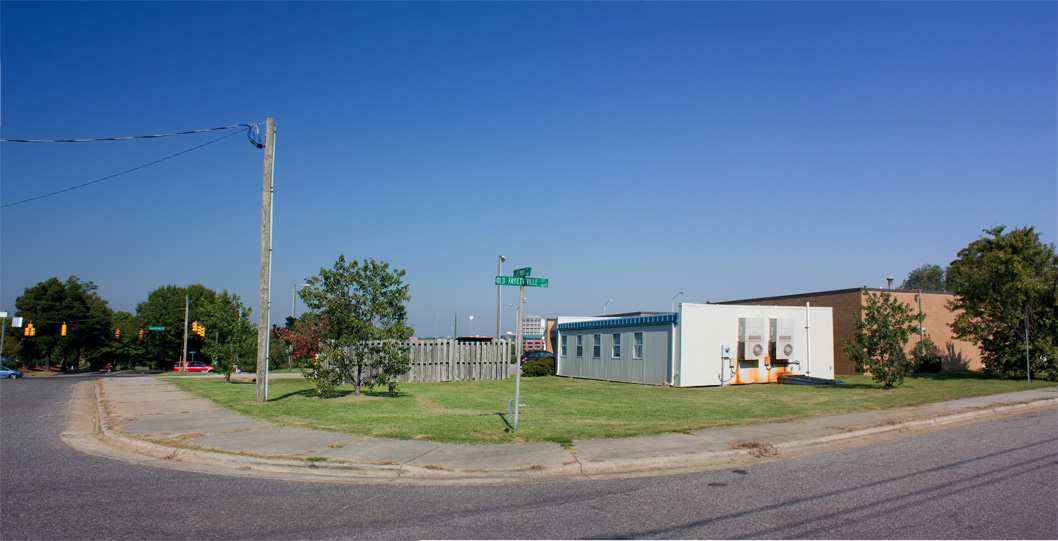 Looking northwest at the site of 716-718 Fayetteville, 10.05.08
Find this spot on a Google Map.
35.986079 -78.897707