There are few direct photos of the north side of the 700 block of West Chapel Hill St. between Yates Avenue and Immaculate Conception Church. This block was seemingly residential until the 1940s, when commercial uses began to appear. A sidelong shot of the block is visible here, looking west on West Chapel Hill St. from in front of the houses that were replaced by the Holiday Inn.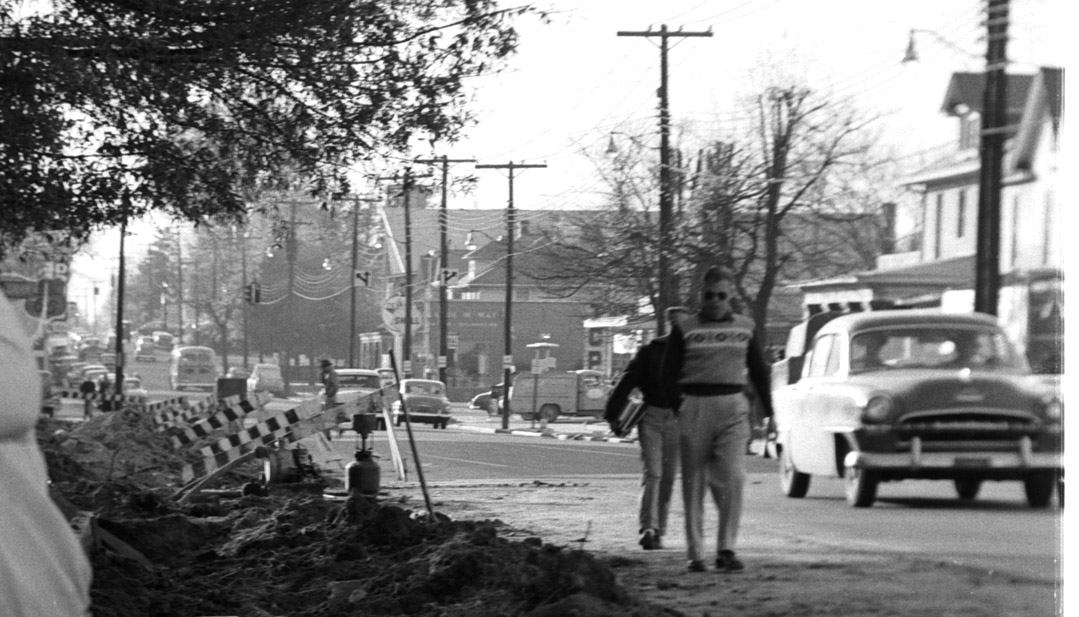 Looking west, 11.13.56
Several houses persisted at the west end of the block, near Shepherd St., while mid-block held several service stations ("Tops"). The brick building, located at 712 West Chapel Hill Street, near the houses says "Claude M. May"; Mr. May had a longstanding decorating firm in downtown - this was evidently a branch store.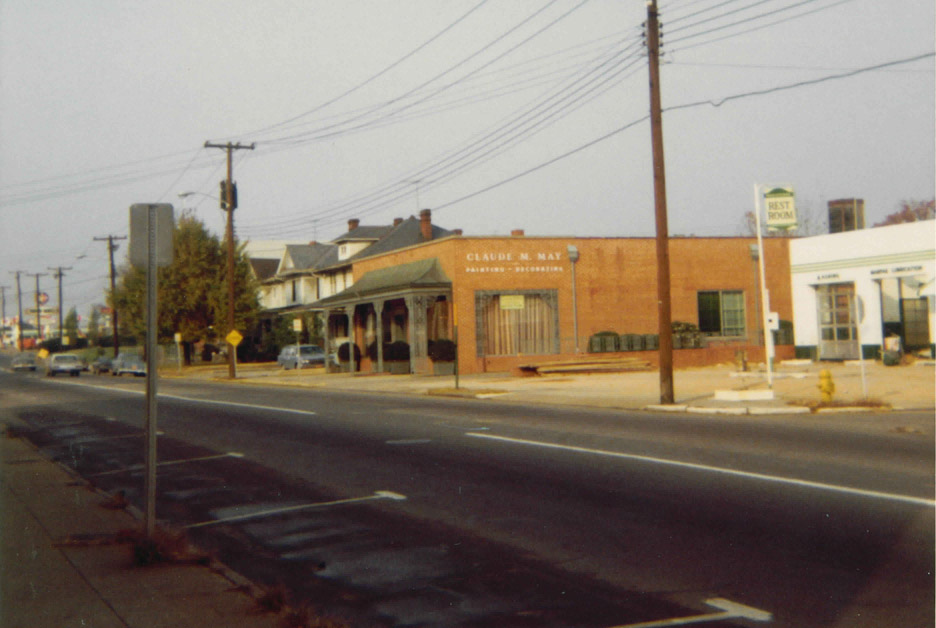 Looking northwest from near Vickers and West Chapel Hill St., November 1966
(Courtesy Milo Pyne)
From the Durham City Directory, 1960. (The ad also stated that the store had "Ample Parking.")
As the Freeway approached Chapel Hill St. in 1967, buildings on the north side were demolished.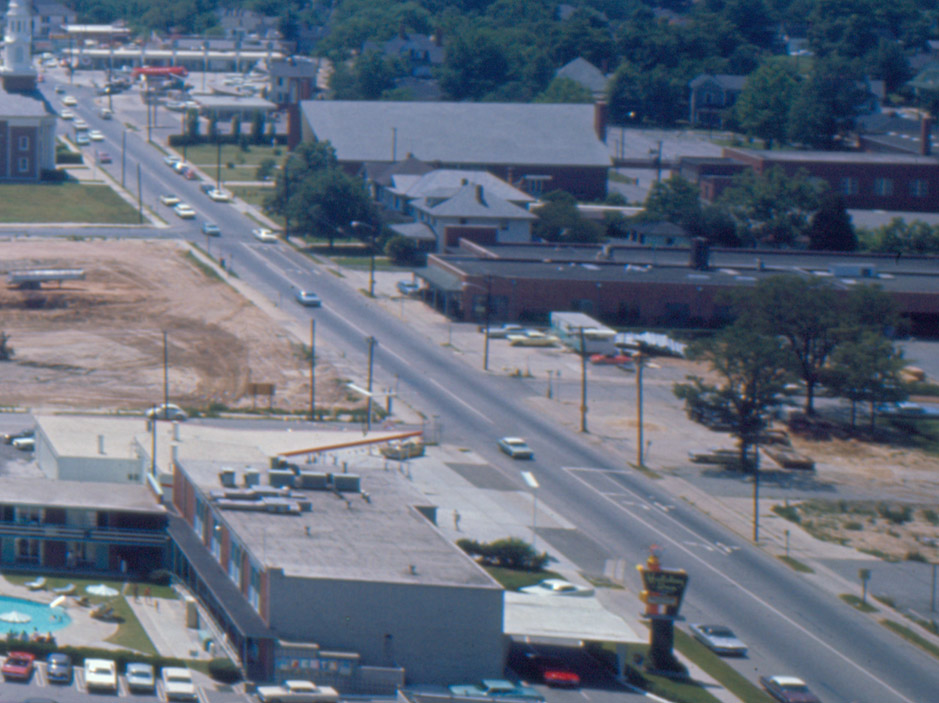 Looking northwest over the Holiday Inn. The street that intersects West Chapel Hill near the trees on the right side is Yates Ave. The Claude May company store is still standing past some areas of demolition.
Today, this area is bleak freeway land. I make the walk across this bridge periodically to go to the food co-op; I'd probably do so a lot more if this thoroughly unpleasant experience wasn't between us.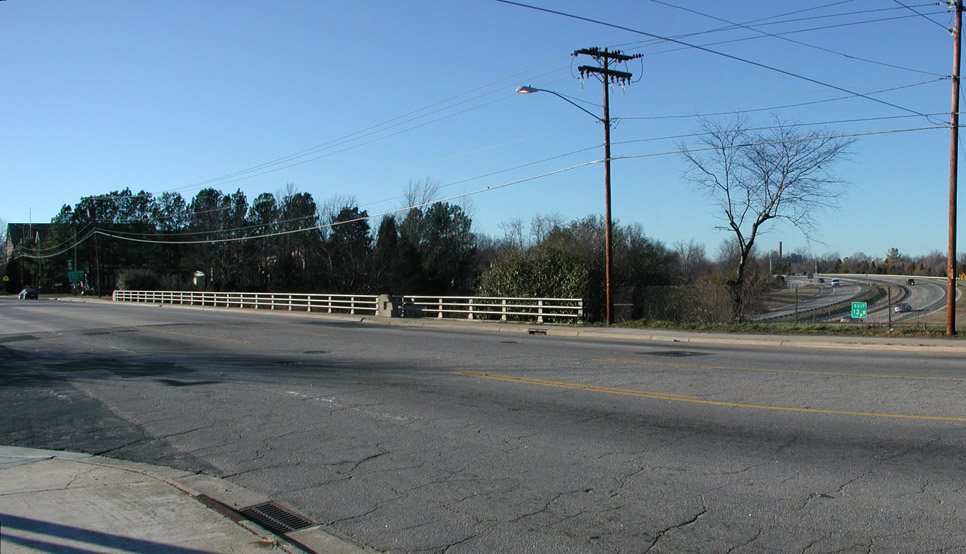 Looking north, 02.02.08.