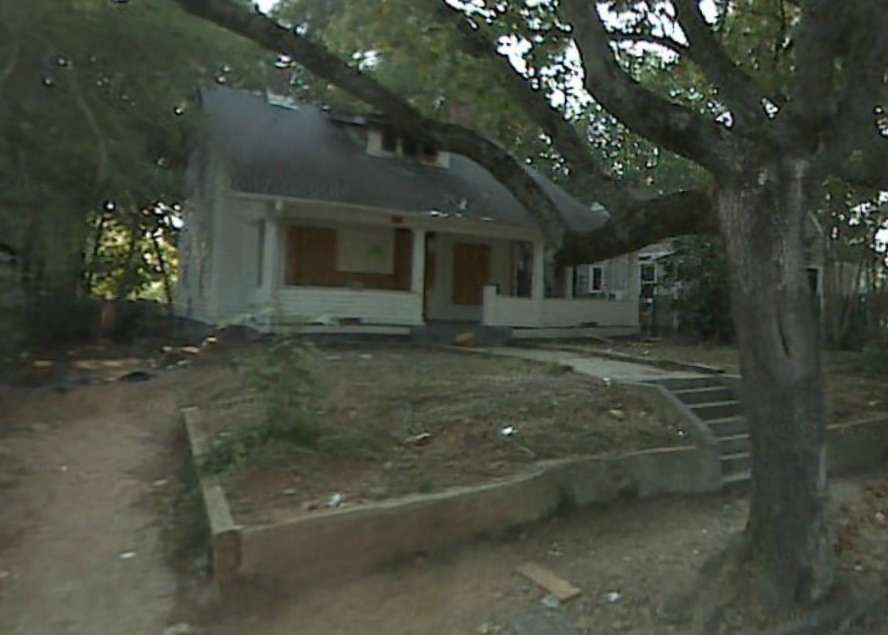 (Below in italics is from the 2004 National Register listing; not verified for accuracy by this author.)
1 1/2-story side-gable bungalow with a shed dormer window, weatherboard, and an engaged wraparound porch with boxed posts and a weatherboarded railing. Now a duplex, the upstairs unit is accessed by stairs built into the side porch area. The windows probably have replacement sashes. 1930-1945 CDs: Jas. F. Daniel occupant (bus operator). 1937 SM.
This structure has obviously been highly modified since the national register listing with resultant loss of character.