605 HOLLOWAY and Illegal Demolition
Built in
~1880s-1910
/ Demolished in
2007
Comments
Built in
~1880s-1910
/ Demolished in
2007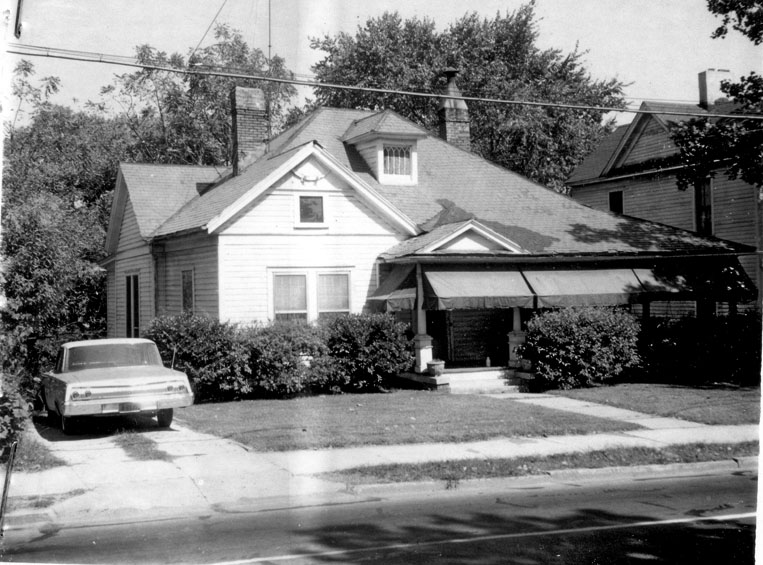 605 Holloway in 1964
605 Holloway was likely built sometime between the 1880s and 1910 - although the Sanborn maps do not cover this area until 1913, the first date I can confirm its existence. As with most of Holloway St., it was one of the nicer houses along the trolley line, and remained so long after the demise of the trolley, as the 1964 picture shows.
Holloway St. began to struggle in the 1960s and 1970s after urban renewal, and the widening of Elizabeth St. separated this block from the western remainder of the neighborhood.
By 1990s, though, the house was still in reasonable shape.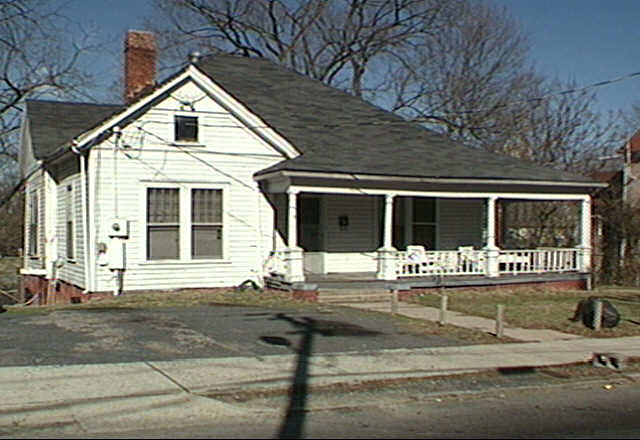 605 Holloway, 1990s.
Longtime readers may recognize that I did this house as one of my very first posts last year. At that time, I noted that Durham County owned the property, which they acquired through foreclosure, and that it was deteriorating.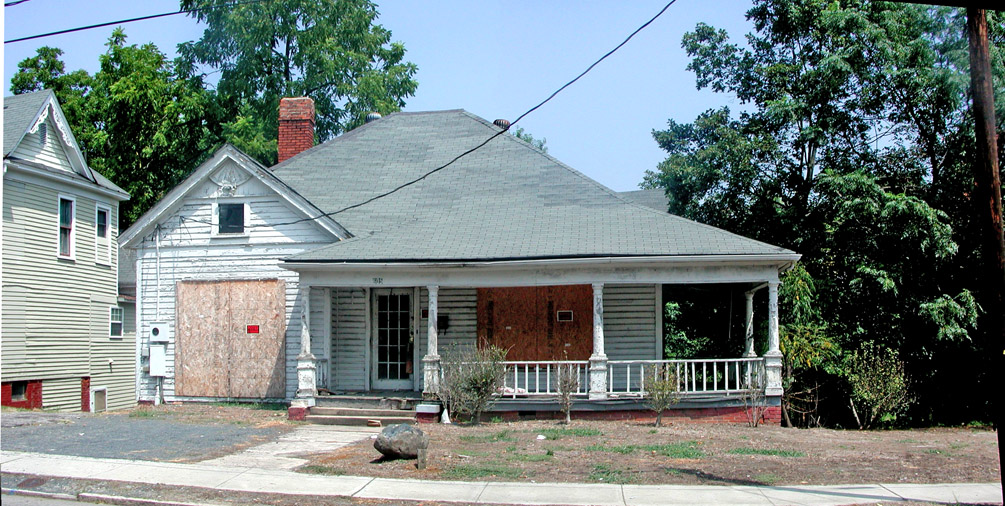 605 Holloway, summer 2006.
The county had "For Sale" sign for quite awhile (a progressive step.) It was sold to Howard Goldsmith of Baldwin Estates, LLC - with an address in New York - in May, for $20,000.
Last weekend, I was making my rounds taking pictures, when I noticed something was missing.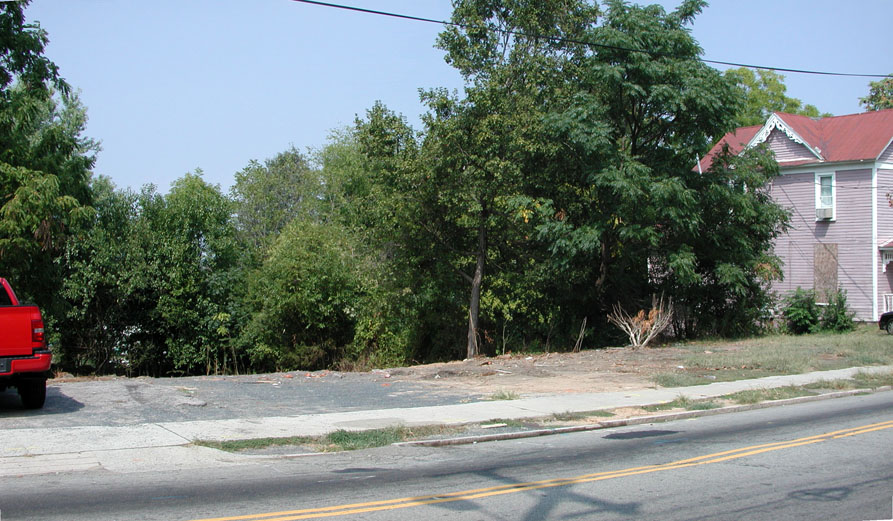 The site of 605 Holloway, 2007.
It appears that this occurred within the last 7-10 days.
What a waste. This is in a local historic district, so I'm not sure if someone received approval to tear this down or not. I'm not sure who tore it down. What I do know is that the county missed an opportunity to improve this neighborhood. At a minimum, they could have sold the property with covenants through Preservation Durham to ensure the property was renovated/maintained. But this strikes me as a perfect property for a homesteading-type program. It is is in a local historic district - offer it for the cost of administrative fees to a homeowner who demonstrates ability to restore and contractually agrees to do so.
Or something - anything - positive for this community. Both the county and the city throw up their hands and say "there is nothing we can do" about neglectful property owners like Fireball White. But when the city and county have property control, they are squandering the opportunities to genuinely improve neighborhoods. Rather, they take generic approaches that ignore the neighborhood context - over and over again.
Update 9/7: 9am: I've just heard back from the planning department that the owner demolished the property without required Historic Preservation Commission approval. While the original materials and craftsmanship of the property cannot be replaced, I hope that the planning department finds the will to go after this property owner full bore. They should be required to construct an exact reproduction of the house. Anything less would be an affront to the time and effort people have invested in creating a historic district.