In tours
This building does not appear in any tours yet.
Last updated
Thu, 06/23/2011 - 11:33pm by gary
Location
United States
35° 59' 12.8148" N, 78° 54' 32.6304" W
US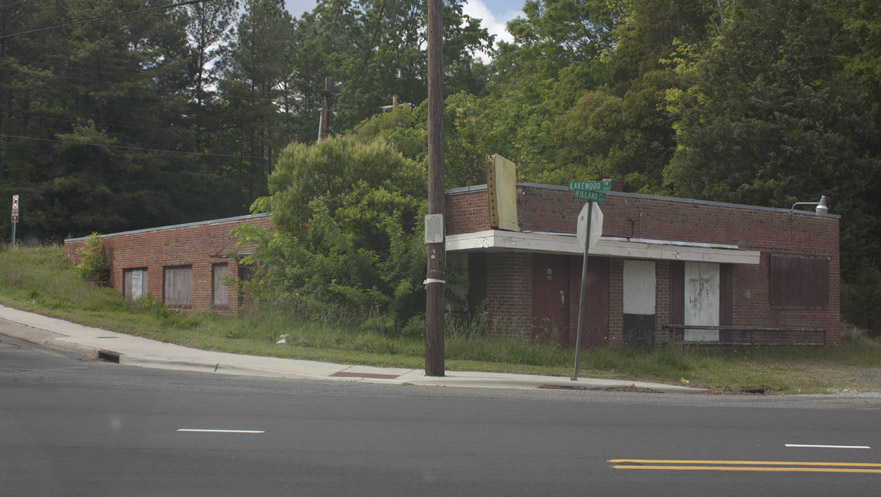 502 Lakewood Ave., 05.08.11
The most interesting thing about this building to me is the fact that the roof is level with the sidewalk on the west side - which generally doesn't seem like a good idea from a no-water-in-building perspective. While it was some kind of porn store for awhile, it has seemed abandoned for ~5 years now. 
In 1960, it was home to Carolina Air Conditioning Co.