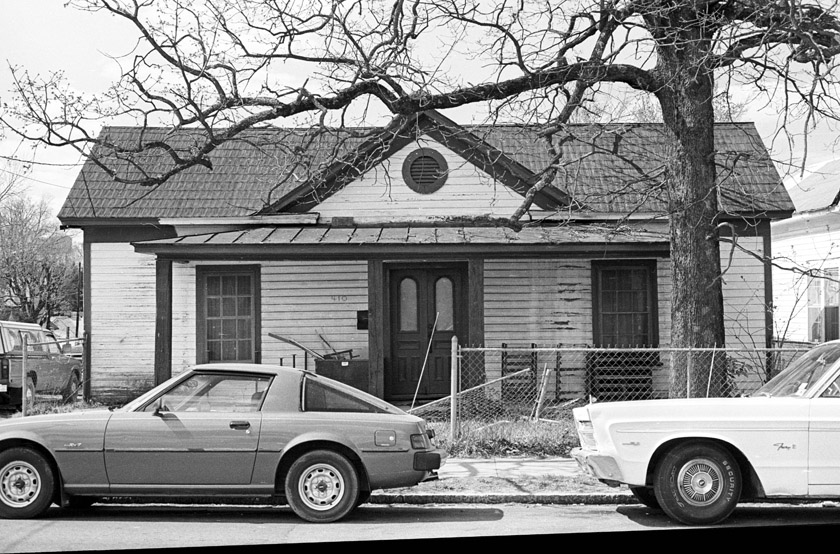 410 South Driver, 1980
(Below in italics is from the 2004 East Durham National Register listing; not verified for accuracy by this author.)
1-story tri-gable house with German siding, 6-over-6 sash wndows, a double front door with arched upper glass panes, and a full front porch. Alterations include some vinyl siding and replacement metal porch posts and railing. The rear ell has a large 1-story addition that adjoins a side-gable building that was the original detatched kitchen.
1913 SM. 1930-1940 CDs: Wm. N. Lowe owner/occupant.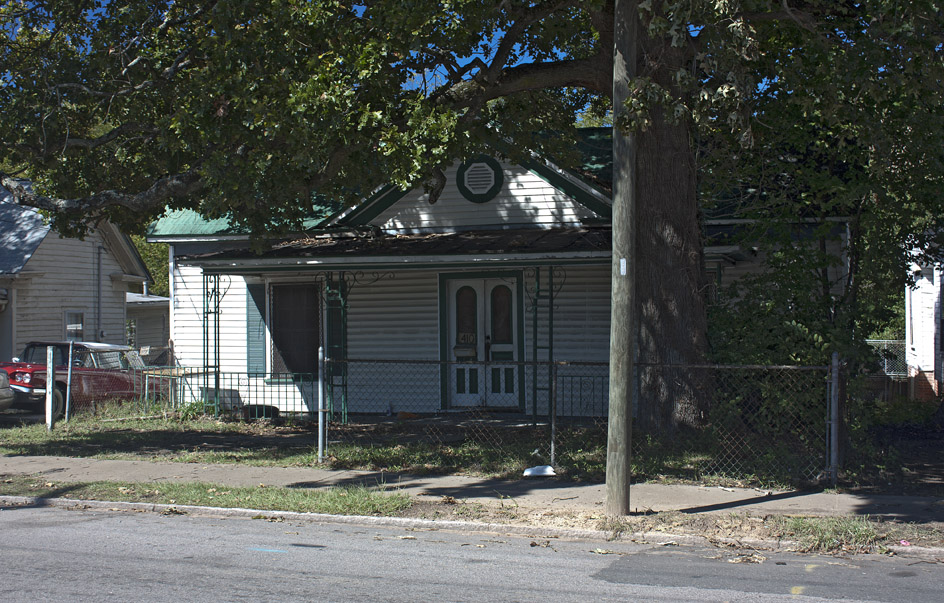 410 South Driver, 10.02.10
Find this spot on a Google Map.
35.981839,-78.878304