In tours
This building does not appear in any tours yet.
Last updated
Wed, 08/21/2013 - 3:24pm by gary
Location
United States
36° 0' 14.706" N, 78° 54' 39.1356" W
US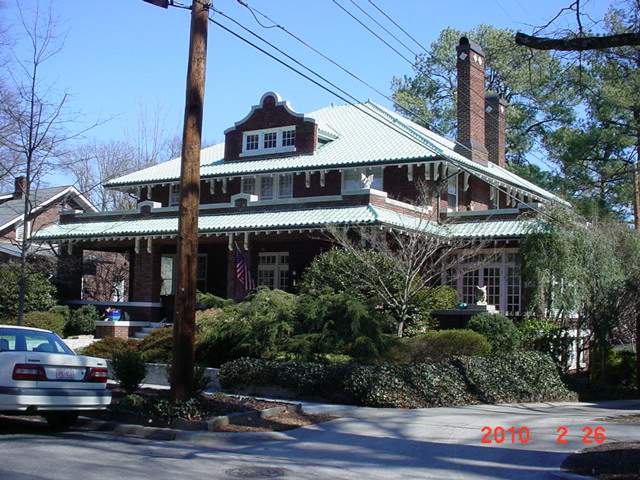 02.26.10 (DC Tax Office)
(Below in italics is from the 1984 National Register listing; not verified for accuracy by this author.)
The firm of Rose and Rose, Architects, designed this two-story, three-room-deep brick house in the early 1920s for Buck Clements, owner of a local insurance agency. In the early 1930s, Dr. and Mrs. George Watkins purchased the house. After Dr. Watkins' death in the early 1950s, Mrs. Watkins remained in the house for another decade.    The house is a very solidly built masonry structure with all lintels, sills and other trim of granite. The use of wood for decoration is reserved for the sawn brackets and exposed rafter ends in the eaves of the second story and for the shallow hoods at all of the porches. The low hipped roof and hood are sheathed in copper oolded in imitation terra cotta tile.