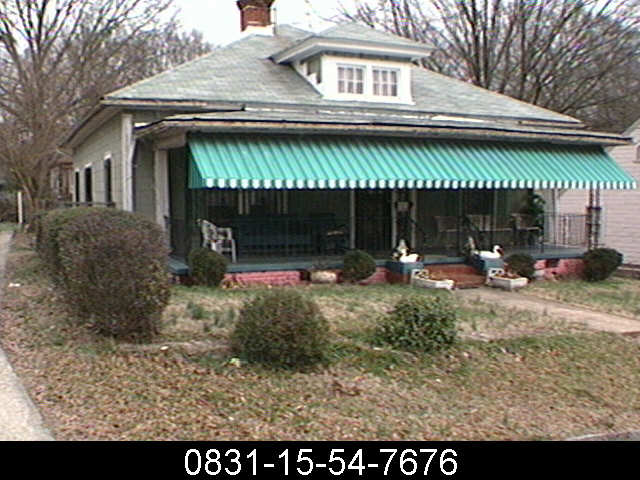 (Below in italics is from the 2004 East Durham National Register listing, not verified for accuracy by this author.)
Pyramidal cottage with asbestos siding, 1-over-1 sash windows, a front hipped dormer window, and a full hipped porch with some original boxed posts and mostly replacement metal posts and railing.  A quartz stone wall retains the front yard. 1935 CD, 1937 SM.
Garage. Ca. 1940. Front-gabled garage/shed with German siding.