In tours
This building does not appear in any tours yet.
Last updated
Wed, 06/03/2015 - 11:09pm by gary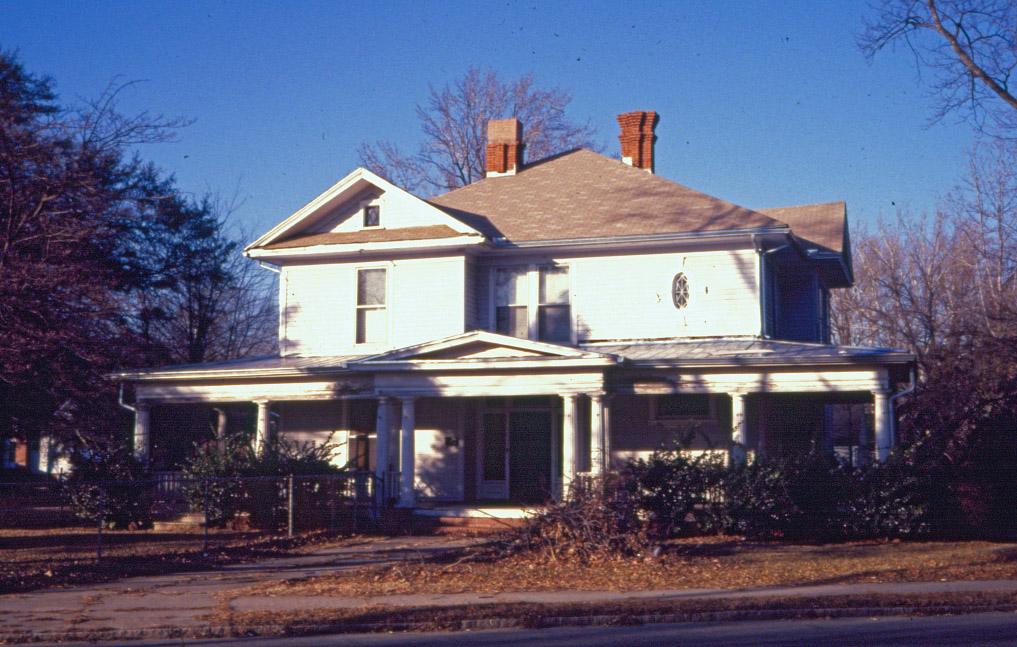 1981
(Below in italics is from the 1984 National Register listing; not verified for accuracy by this author.)
Dick Holland, one of the owners.of Holland Furniture Company, had this two story frame house constructed around 1918. The tall hippeq roof breaks to form pedimented gables above the shallow wings that project from each facade. Typical of the period are the tall polygonal chimneys with corbelled stacks and the one story wraparound porch supported by Doric columns. After living here for only a few years, Holland sold the house to the Reverend George Watkins, pastor of Grace Baptist Church. Originally, the property included the lot to the east and was surrounded by a very tall and thick hedge. The Watkins family owned the house until 1958. Since then, there have been several owners, one of whom converted the dwelling to apartments. The house is currently under restoration by the present owner.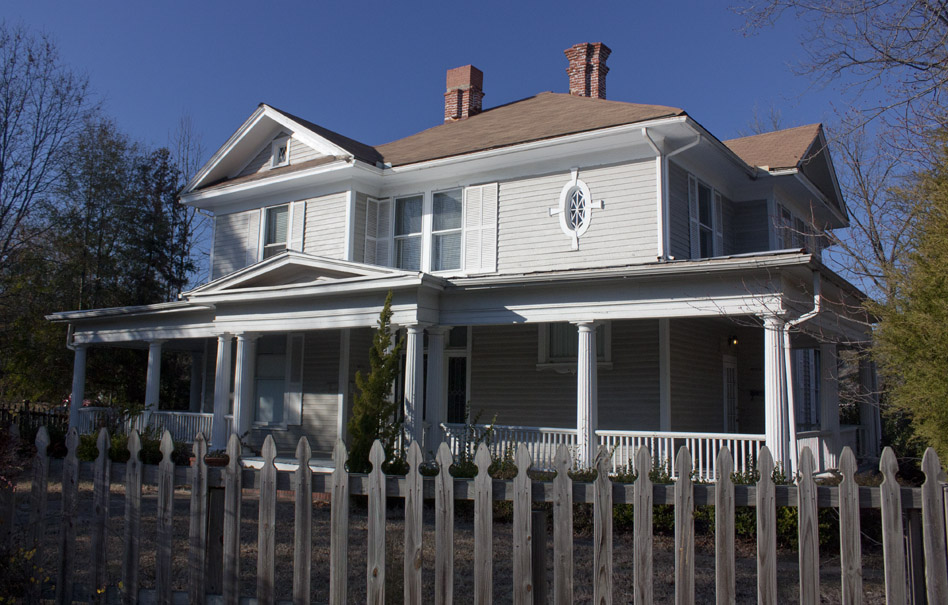 02.12.11
The house appears to be older than the National Register description.  Nathan Deck Holland (not Dick) is listed as living at the corner of  Shawnee and Trinity in the City Directory for 1909-1910.  He has a different address in the 1907-1908 City Directory.  So the house was probably built around 1908, not 1918 as listed above.  Deck Holland owned Holland Bros. Furniture with his brother, Cary.