300 NORTH ROXBORO - MAIN PUBLIC LIBRARY (1976-)
In tours
This building does not appear in any tours yet.
Last updated
Tue, 09/06/2011 - 6:03pm by gary
Location
35° 59' 41.6868" N, 78° 53' 47.5044" W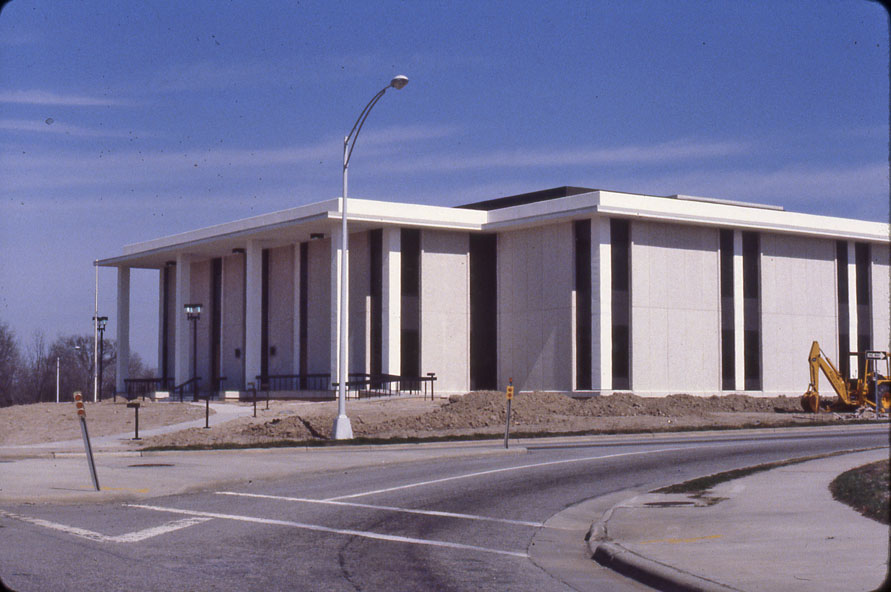 The east side of the 300 block of Roxboro consisted of apartment houses - as did much of the first few blocks of Roxboro north of Main St.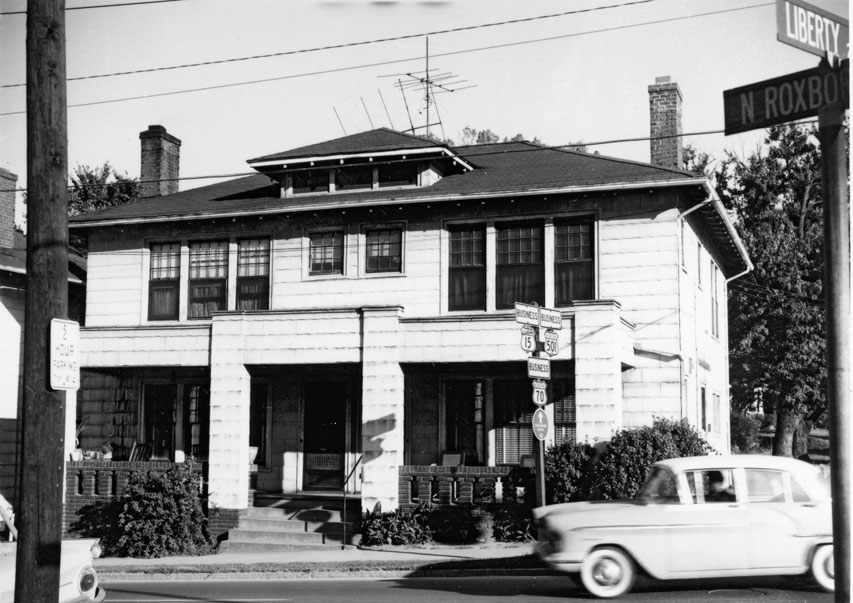 302 N. Roxboro, on the northeast corner of Roxboro and Liberty, 1963.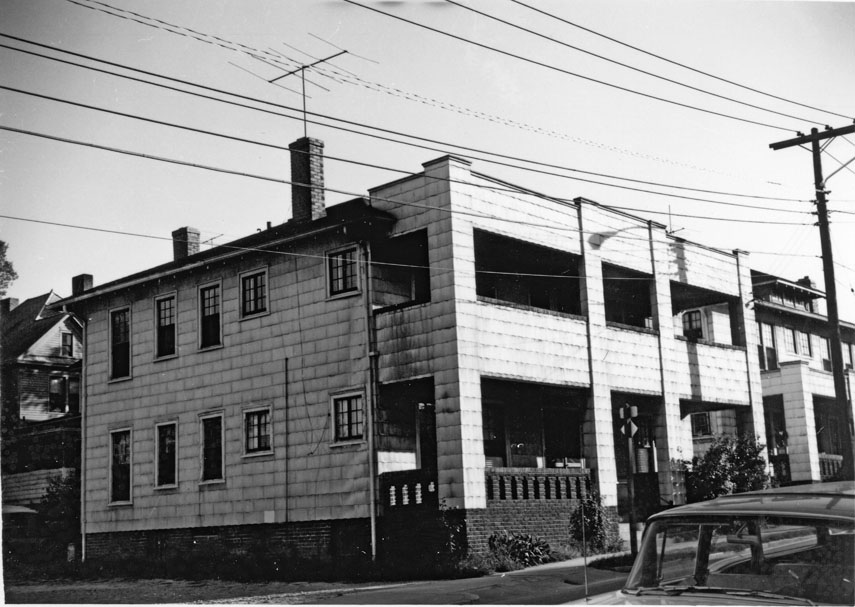 304 N. Roxboro, 1963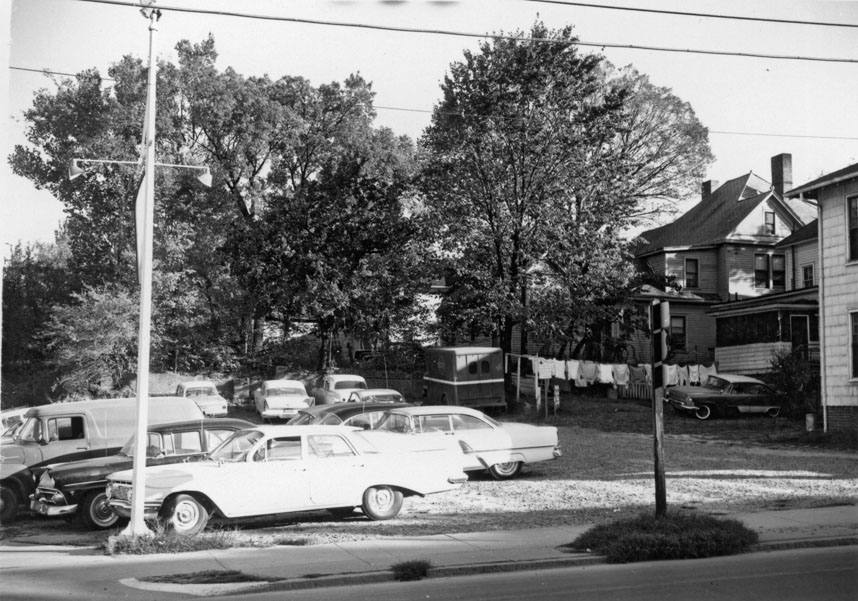 306 N. Roxboro, 1963.
With the seemingly-ubiquitous-during-the-60s corner service station close at hand.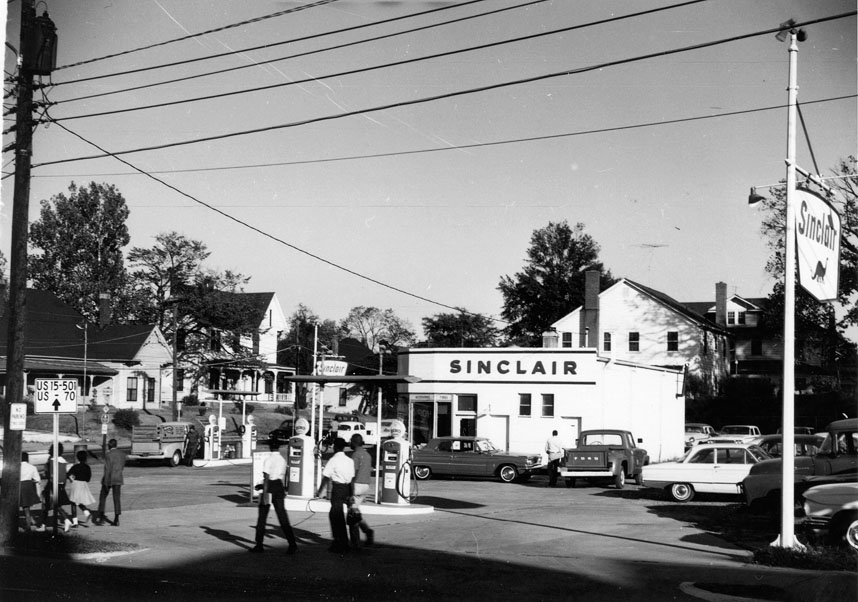 302 N. Holloway - the southeast corner of N. Roxobro and Holloway., 1963. The houses on the north side of Holloway are in the background.
The 300 block of Holloway demonstrated the mix of houses sizes and styles typical of parts of the Cleveland-Holloway neighborhood, along with a mix of residential and commercial uses typical of earlier neighborhoods.
Moving west to east: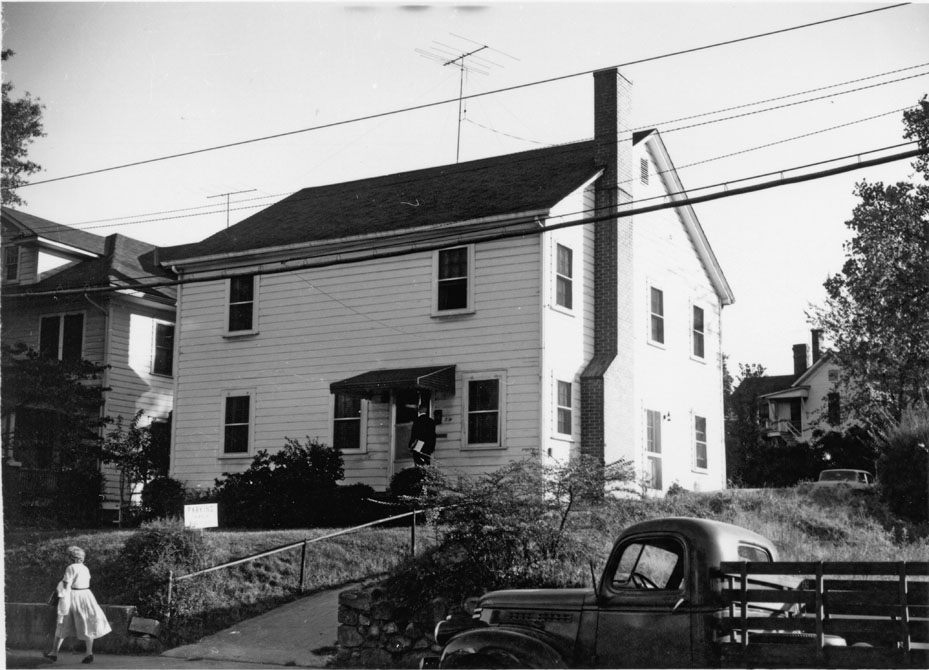 308 Holloway, 1963.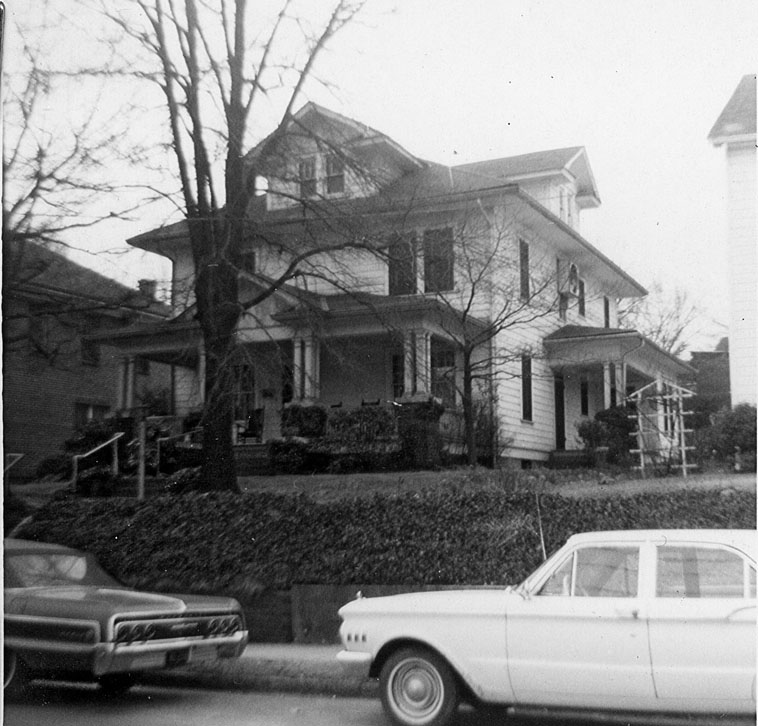 310 Holloway, 1966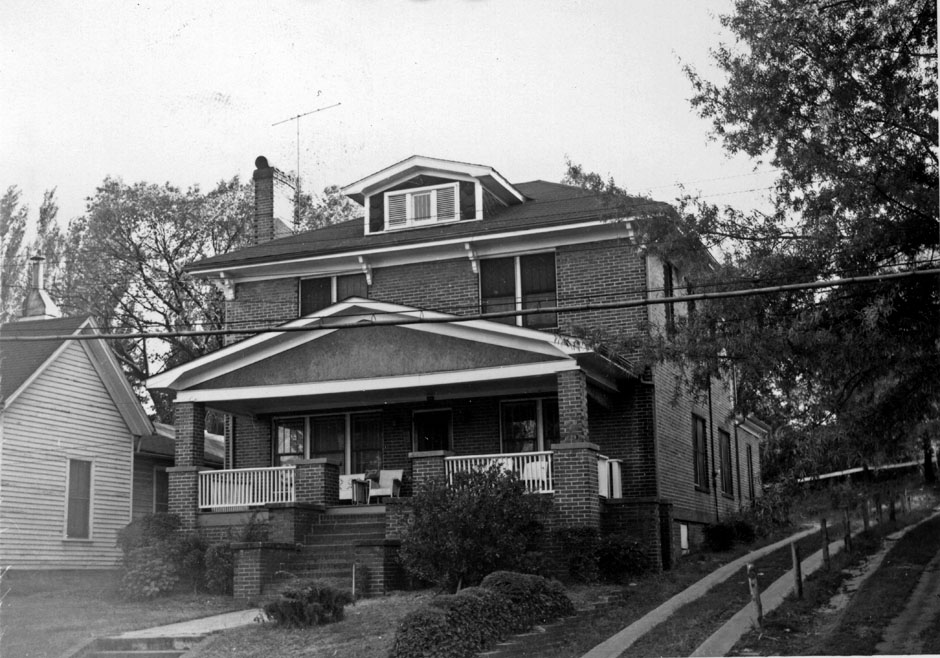 312 Holloway, 1963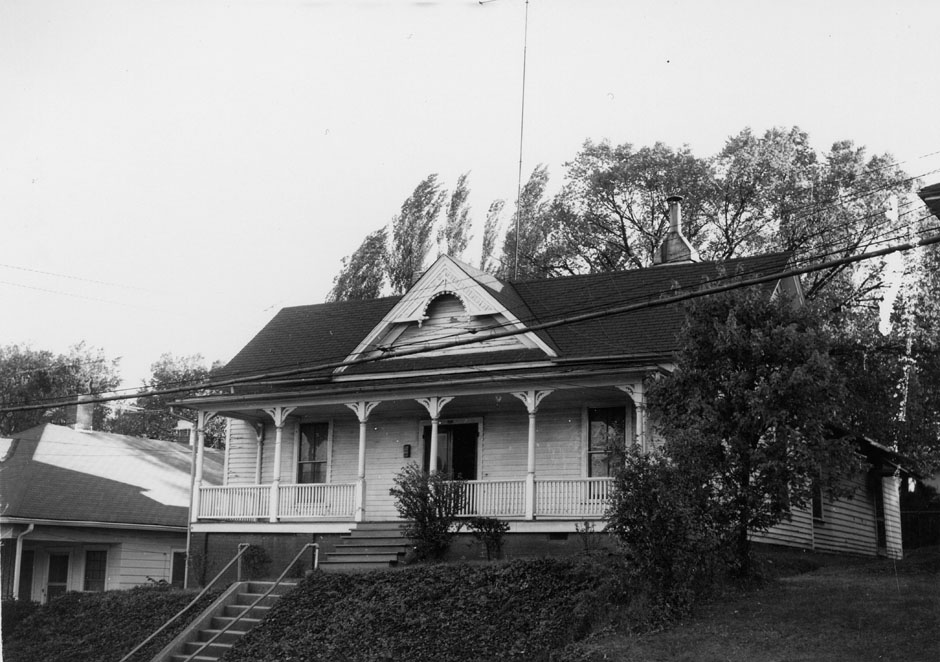 314 Holloway, 1963 - an exuberant little Triple-A roof Victorian with the unusual 48" wide front door opening / French doors.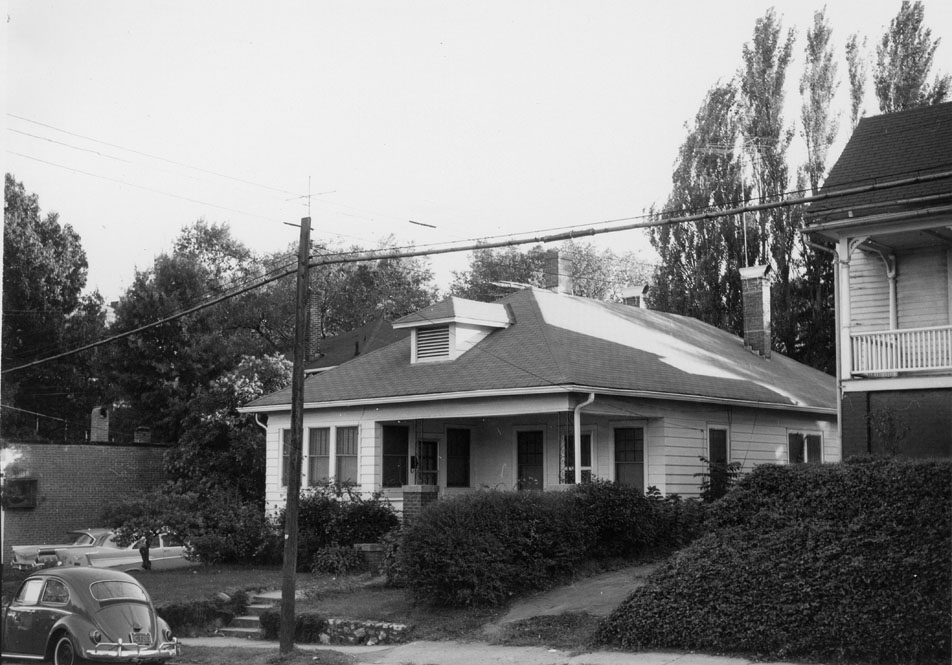 316 Holloway, 1963.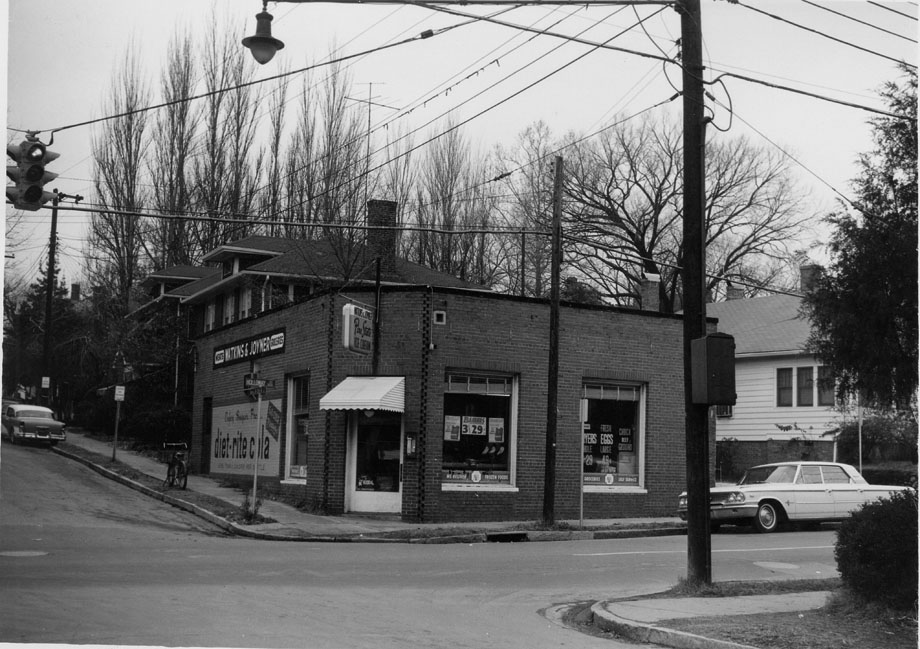 320 Holloway, 1963 - the southwest corner of North Queen St. and Holloway - the Watkins and Joyner corner grocery
The west side of the opened-in-1910s-closed-in-1970s 200 block of North Queen St. included the American Legion post on the northwest corner of Liberty and N. Queen.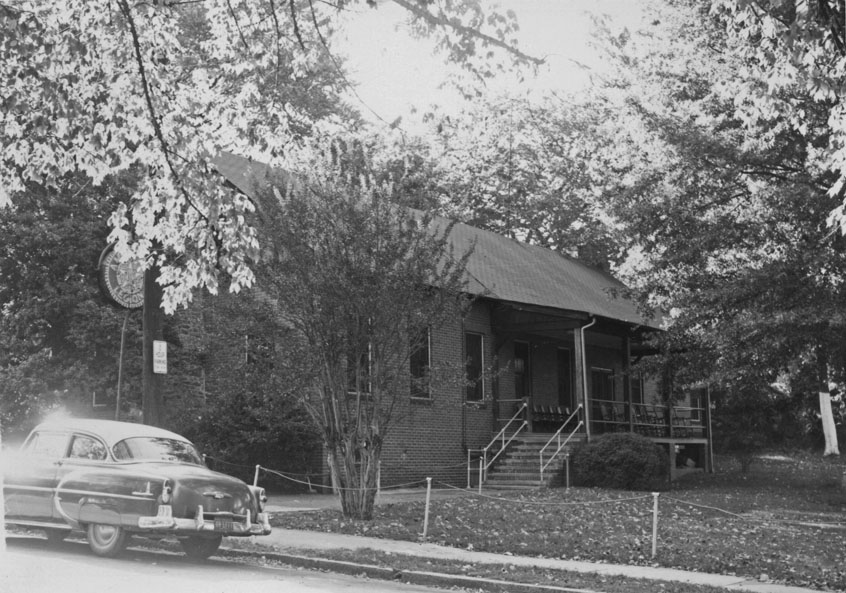 Said outpost at 207 N. Queen, 1963, looking northwest.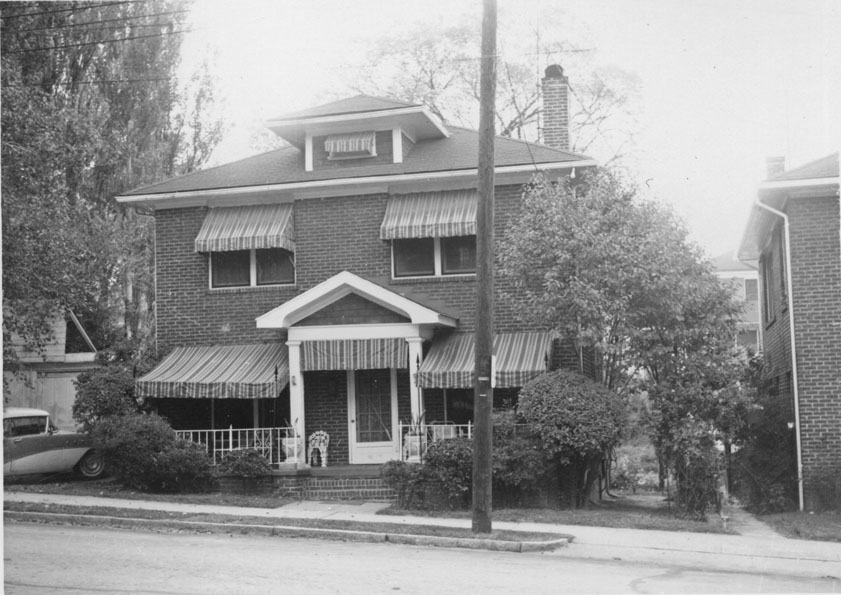 211 N. Queen, 1963.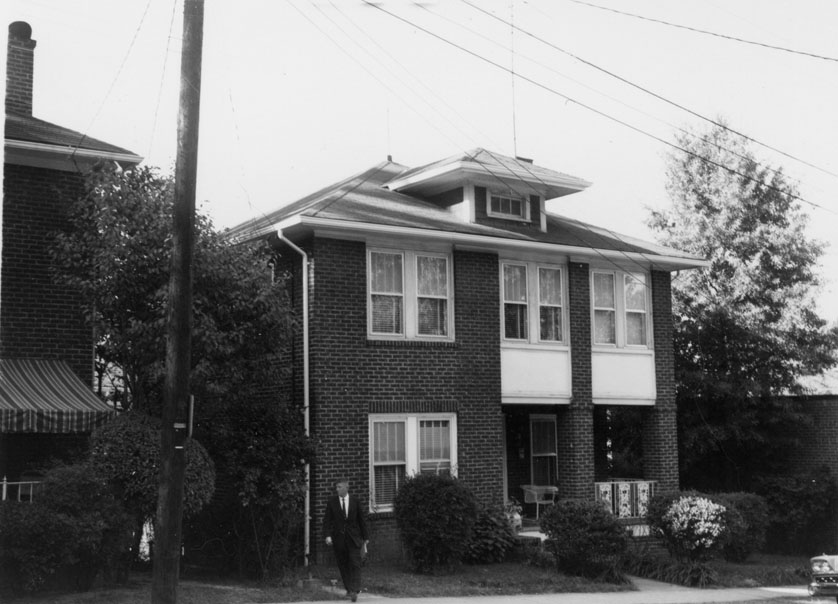 213 N. Queen, 1963.
On the south side of the block, along Liberty Street, large beautiful, um, I mean, blighted houses lined the street:
Moving west to east, November 1963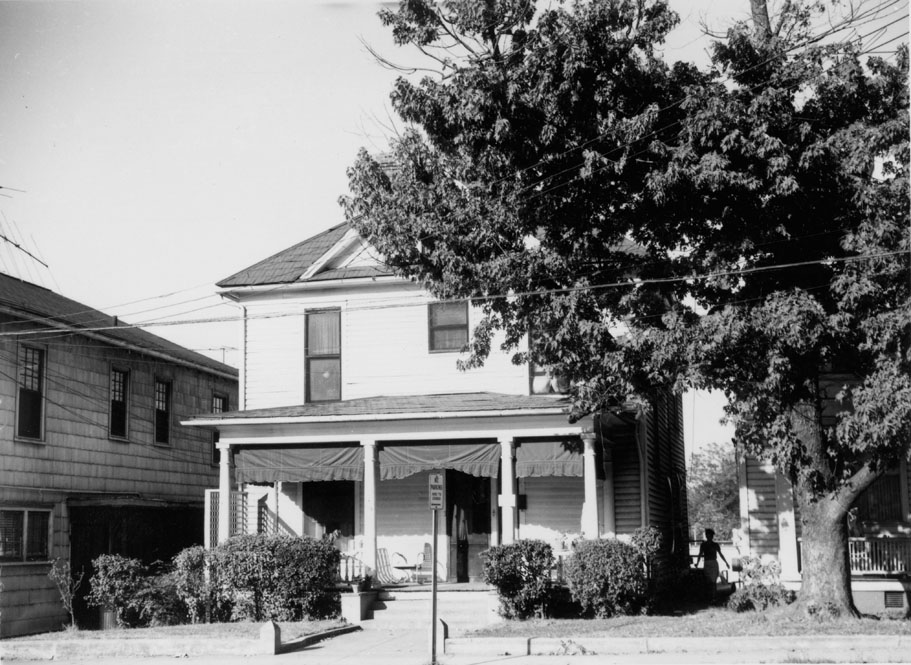 303 Liberty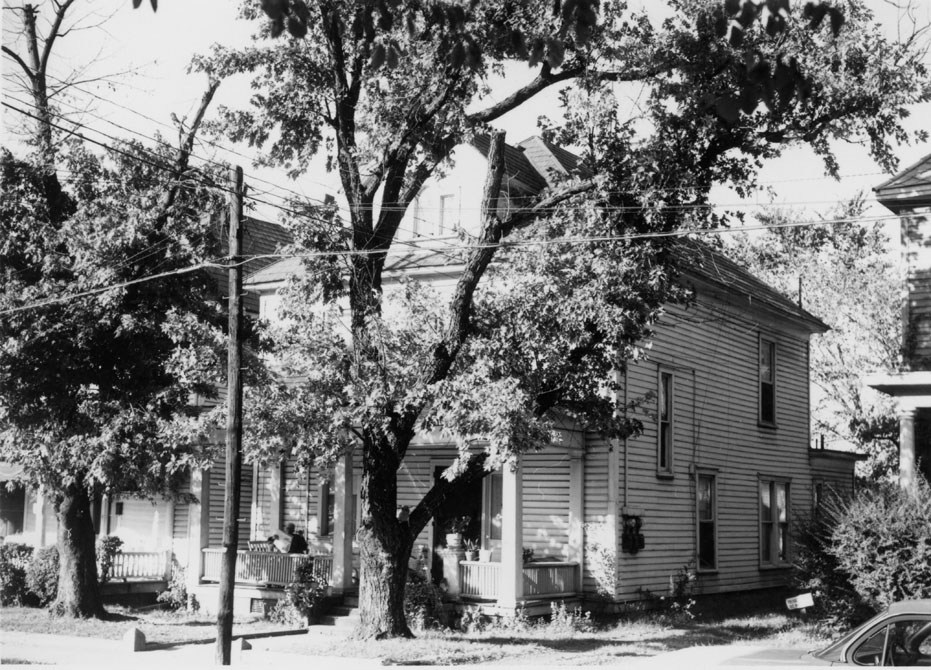 305 Liberty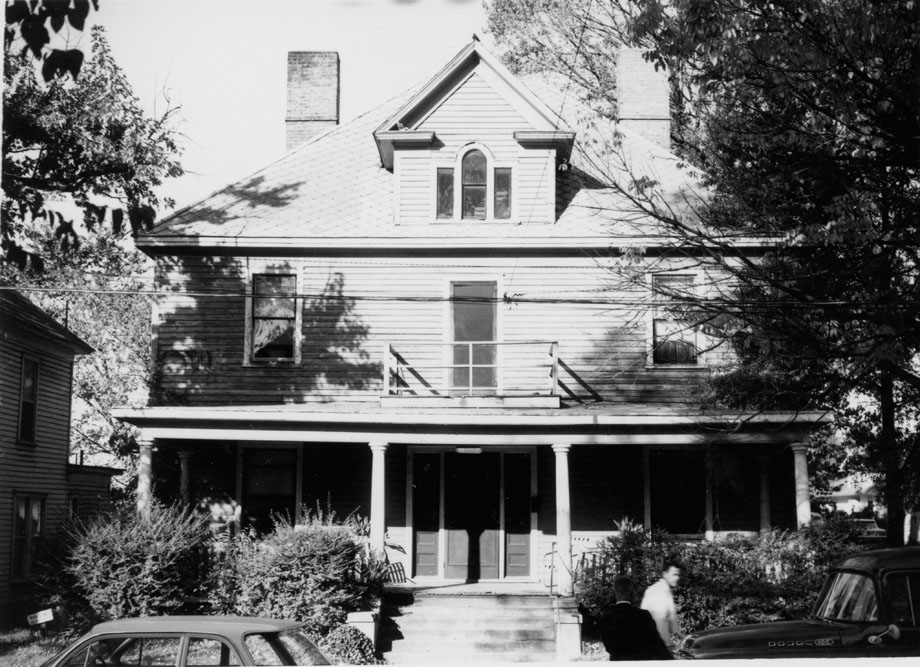 307 Liberty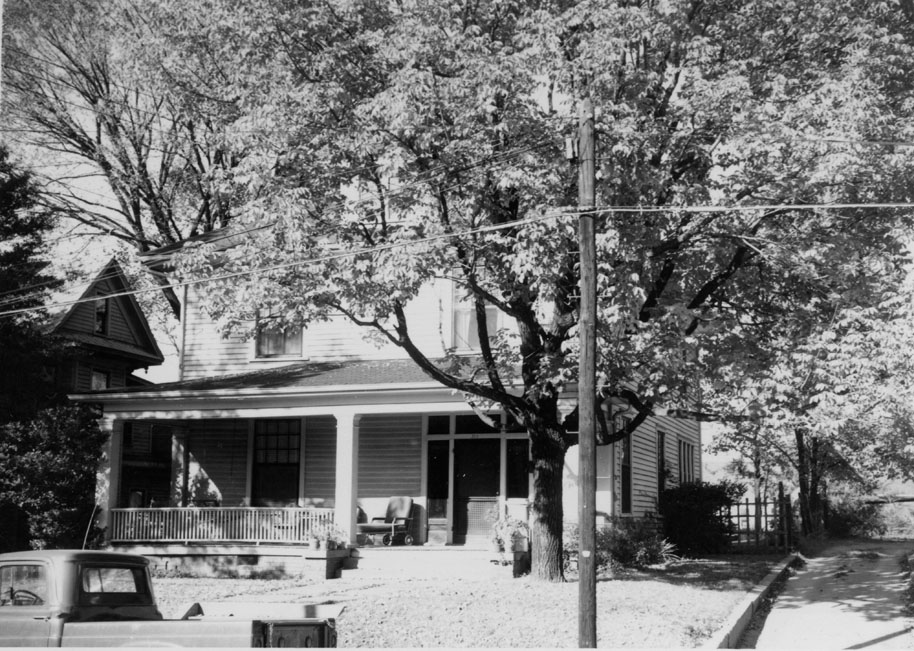 309 Liberty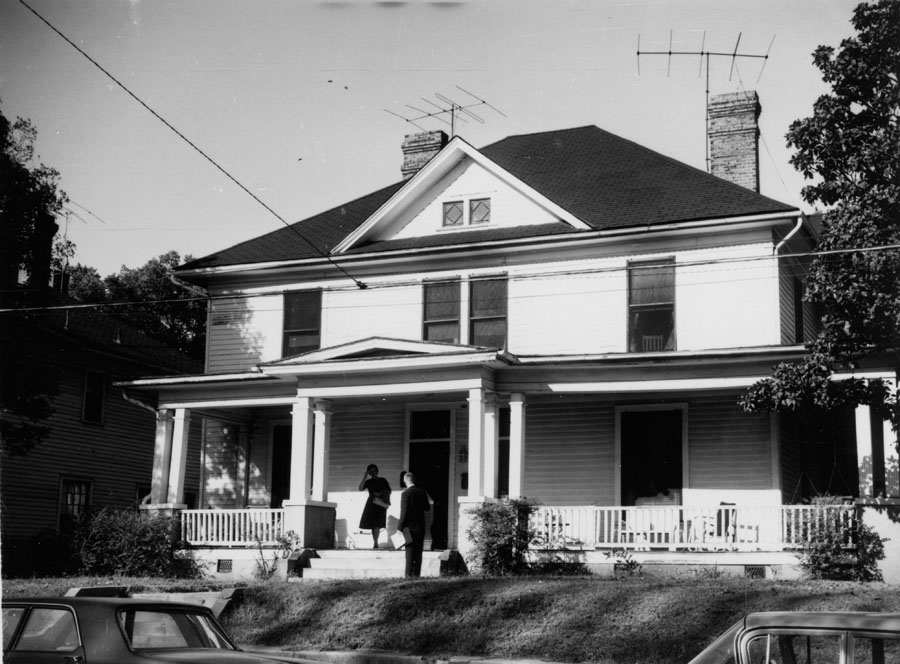 311 Liberty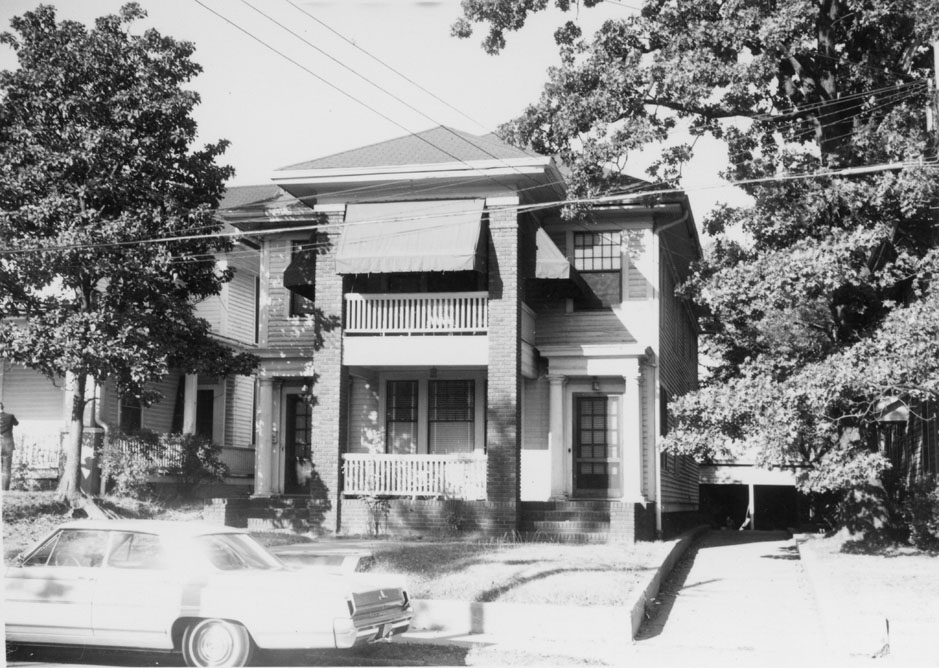 313 Liberty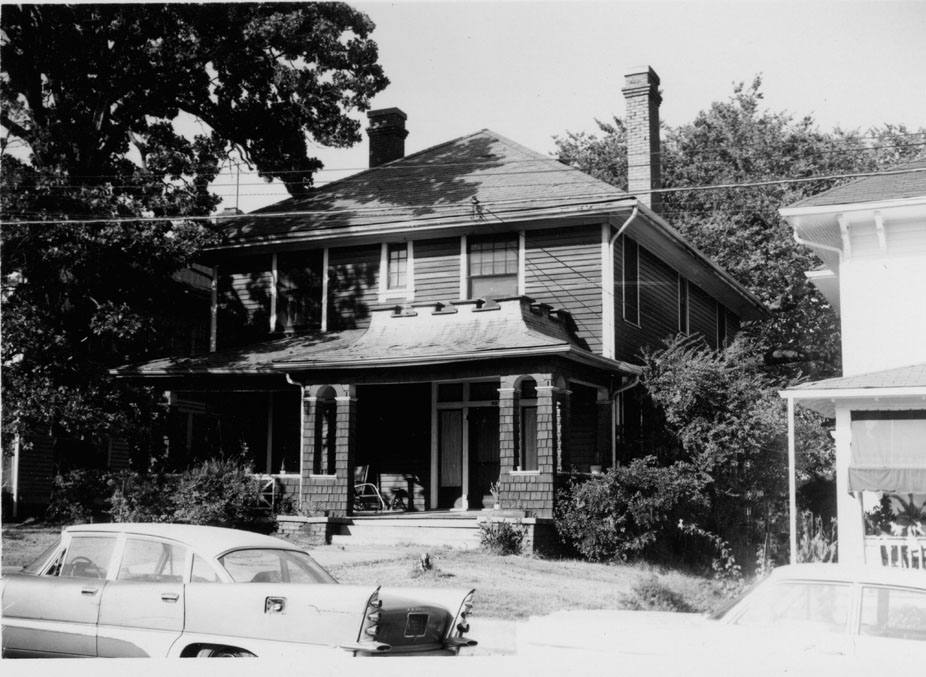 315 Liberty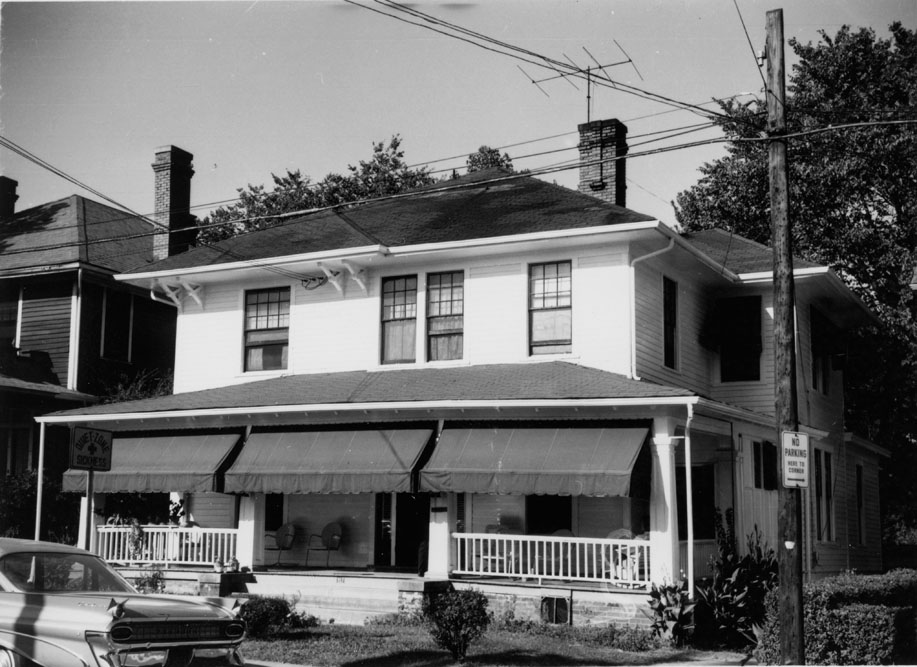 317 Liberty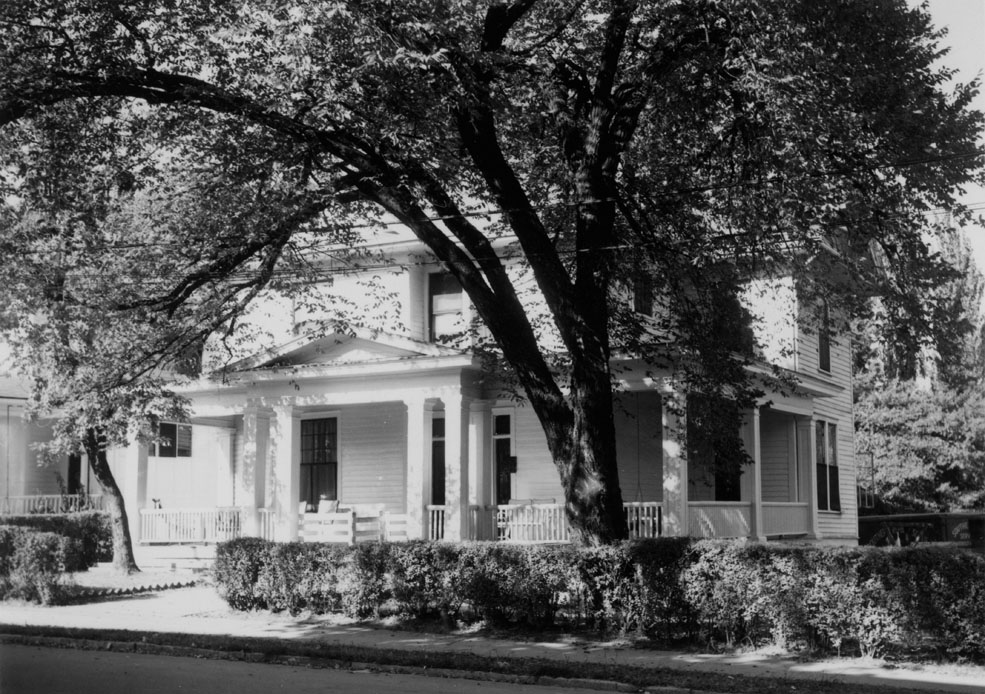 319 Liberty
All of the houses above, between Queen, Holloway, Liberty, and Roxboro, were demolished by the city in the late 1960s via urban renewal. Queen St. was closed between Liberty and Holloway, and this land became the large surface parking lot for the library. 
In 1976, the new main library building started construction, taking up the entire block bounded by Queen, Holloway, Liberty, and Roxboro.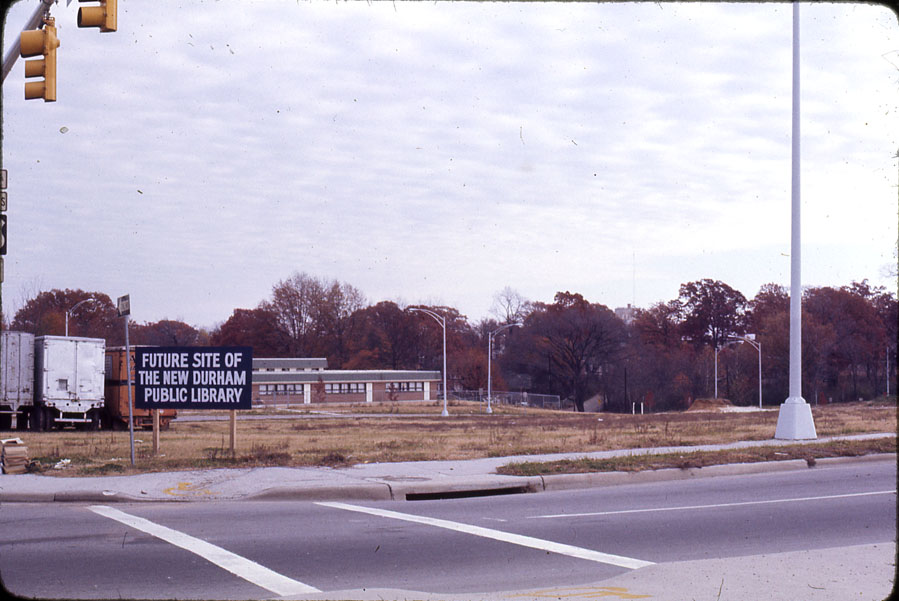 Looking northeast from Liberty and Roxboro, 1976.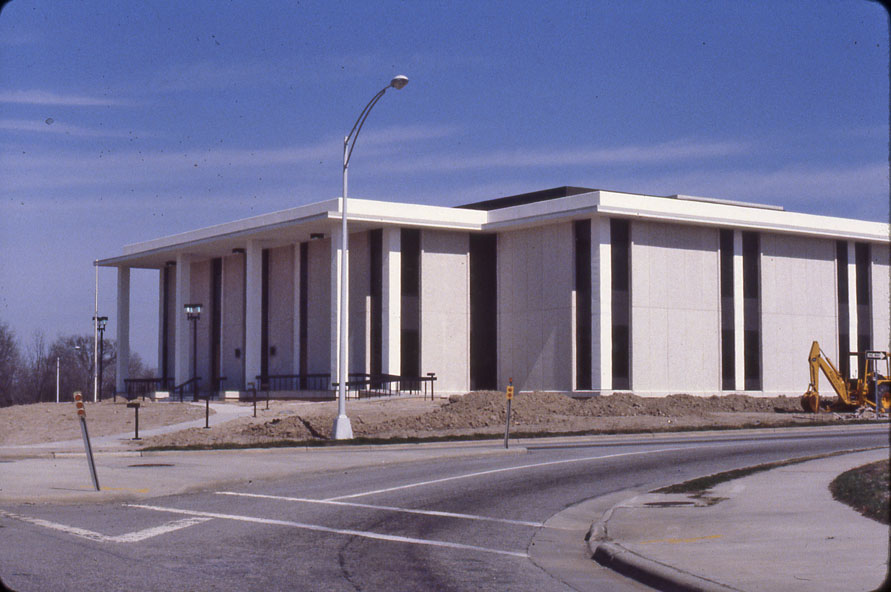 Looking northeast from Liberty and Roxboro, 1976.
This remains the Main Library site, a major asset to the east side of downtown.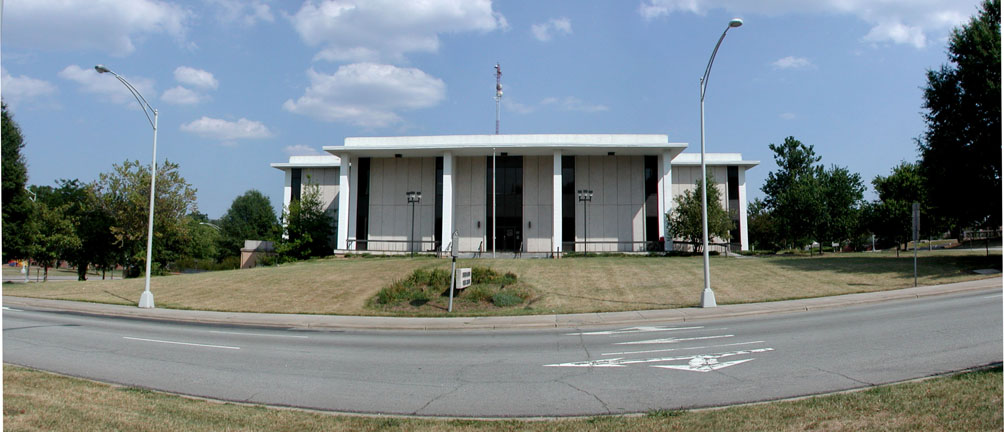 Looking east, 2007 at the "front" entrance (which I've never seen anyone use.)


Looking south-southwest from the intersection of Queen and Holloway, 2007.

Looking northwest along the former 200 North Queen St., 2007.
Looking north from Liberty Street, 2007
Talk of the library moving seems to have quieted down. I think the building is pretty abysmal, so I wouldn't particularly have a problem with the library getting a new venue - I just think it needs to be on this side of Roxboro. As it is, with free Wi-Fi, a good collection of free DVDs/VHS movies and, well, my favorite - the North Carolina collection - I should say that it is a great asset to downtown in general.
I've written previously that I think Queen should be reopened concomitant with 2-way Roxboro and 2-way Mangum.
I don't usually recapitulate the comments, but one commenter felt the loss of parking would necessitate a deck for the library. I disagree - you could create a lot of on-street parking around here that is currently non-existent.