300 BLOCK N. ELIZABETH (EAST) / NE CORNER GILBERT AND ELIZABETH / SEEDS
Built in
1890-1920
/ Demolished in
1970
Comments
Built in
1890-1920
/ Demolished in
1970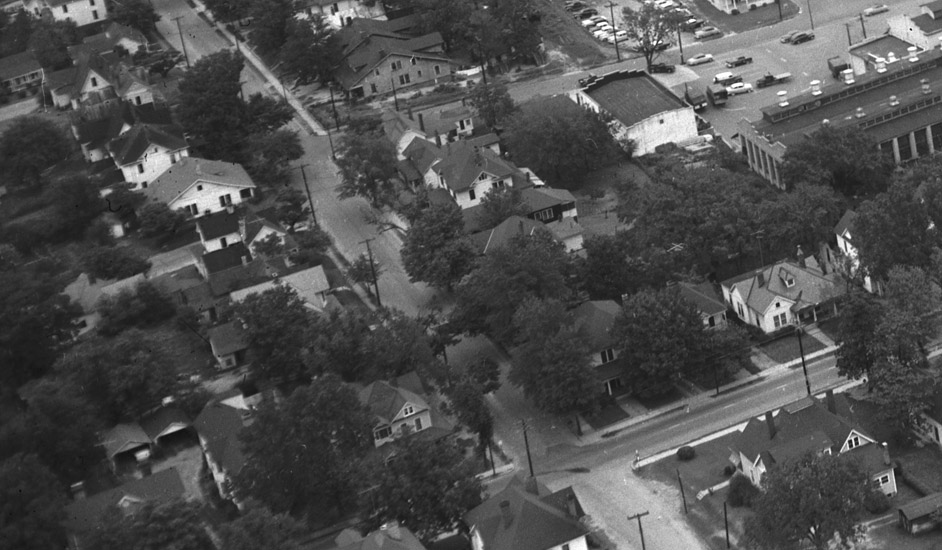 The intersections of (moving south to north/bottom to top) Holloway and Elizabeth, Carlton and Elizabeth, plus Gilbert and Elizabeth) 1950s.
(Courtesy Herald-Sun)
As I mentioned previously, the entire 300 block (east side) of Elizabeth St. was demolished to widen Elizabeth to 4 lanes for 1 block north of Holloway. Very useful.
While this produced the standard dead zone of vacant land for decades, something beautiful was eventually done with this land - it became the Seeds garden and the DIG garden.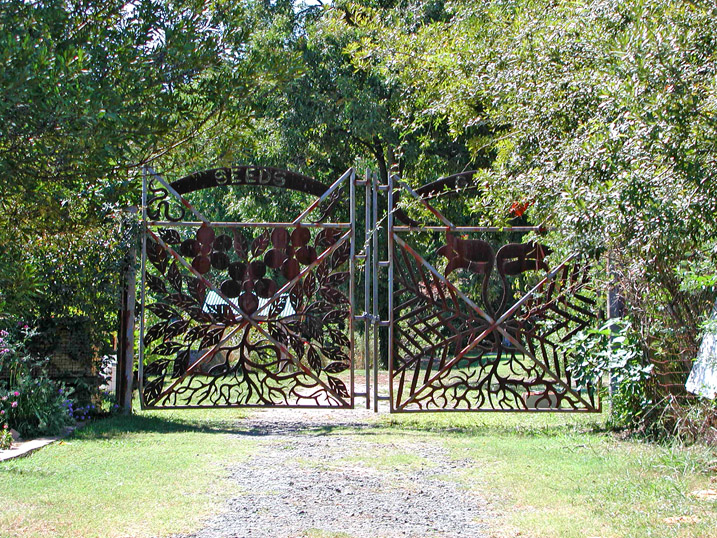 The gate to the Seeds garden, looking south from Gilbert, 2007.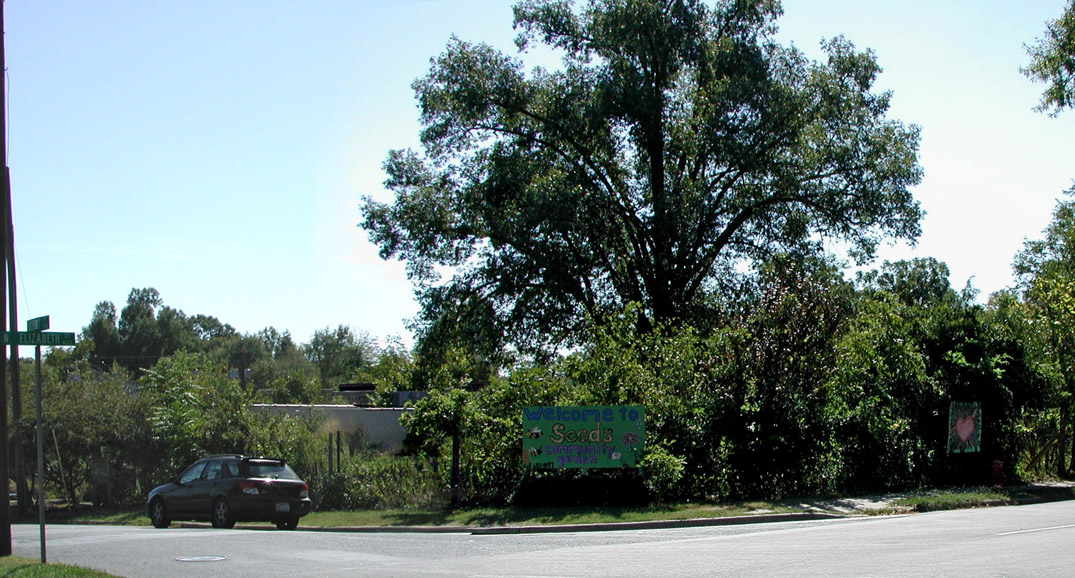 Looking southeast towards Gilbert and Elizabeth, 2007.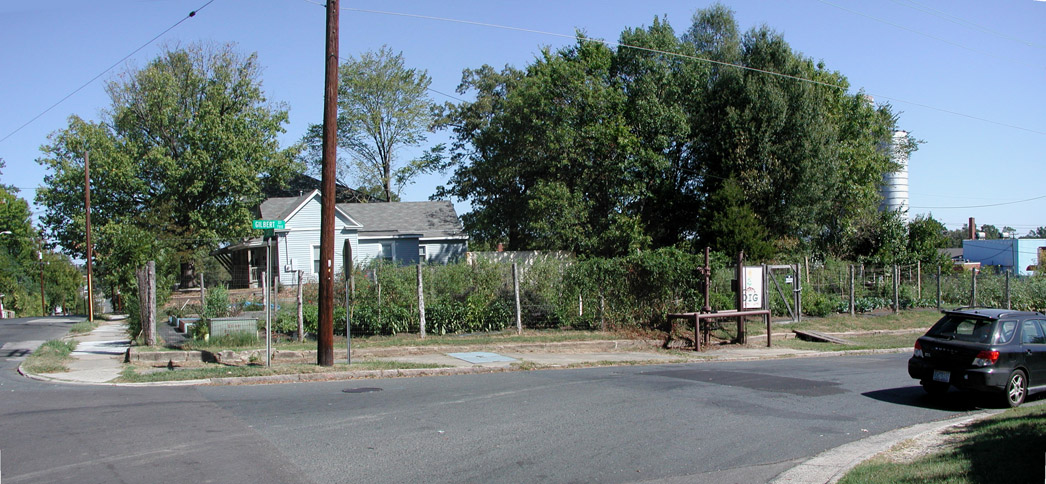 The DIG garden - looking north from Gilbert and Elizabeth.
It's great to see these non-profits creating opportunities, amenities, and beauty for the residents of the neighborhood - particularly out of an unfortunate and unnecessary blight on the neighborhood.