In tours
This building does not appear in any tours yet.
Last updated
Tue, 08/21/2012 - 11:53am by gary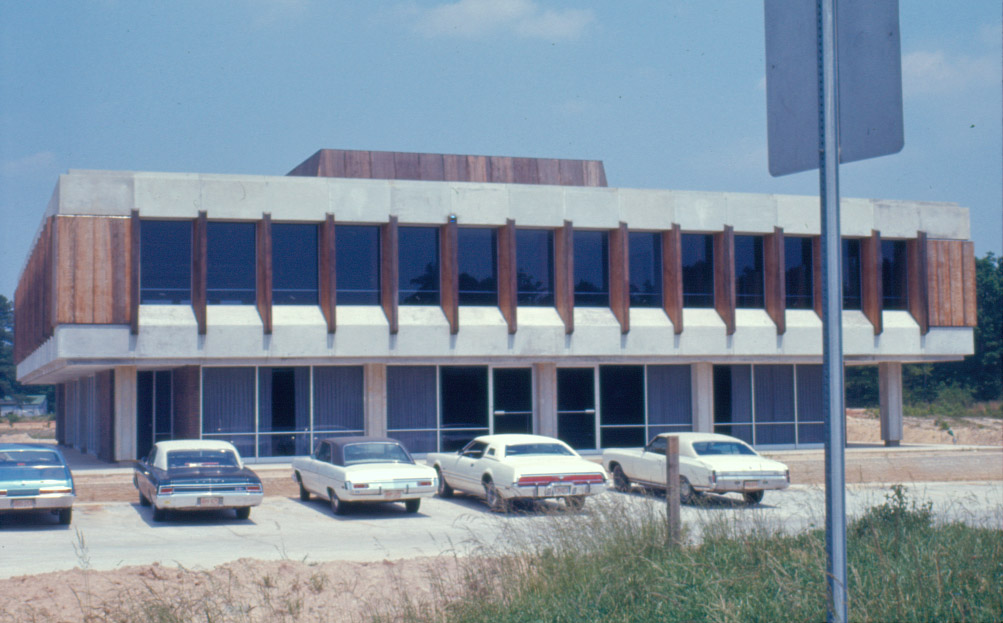 Built in 1972 for the Union Insurance and Realty Company, which had its origins at 814 Fayetteville Street (in Hayti.) The Michaux family owned/ran Union Insurance - not sure of the extent of their involvement for what period.
08.02.12
This building is still listed as owned by Union Insurance and Realty Co.; I'd be curious who designed it. I've become more intrigued by this era, aesthetically over time. Maybe I like it. At a minimum, it's a welcome relief from the endless sea of brick/stucco boxes with wisps of pseudo-colonial plastic applique that come at you from all sides as you head southward on NC 55.