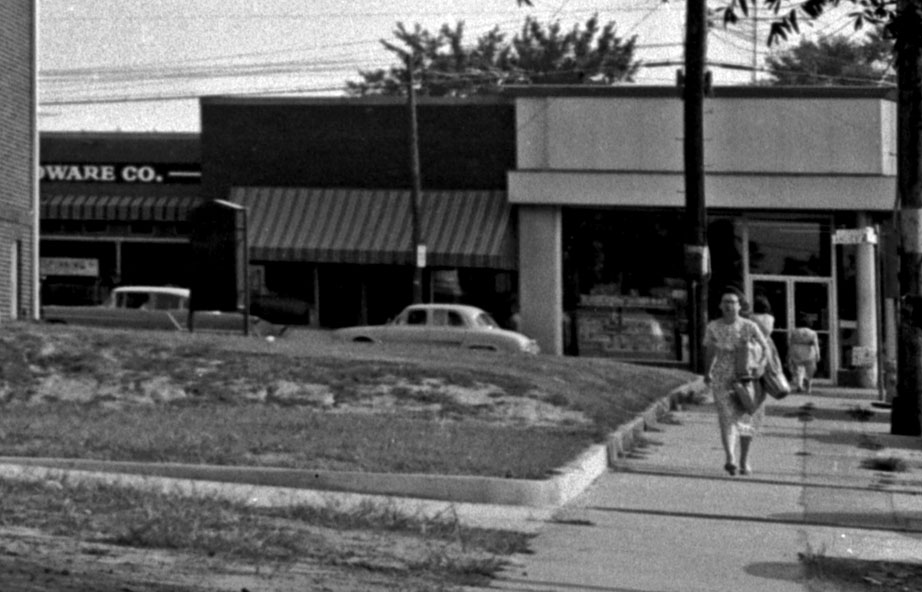 2100-2104 Angier Avenue, 05.28.63
(Courtesy The Herald-Sun)
In 1928, 2102 Angier is listed as "William Thomas, Billiards." By 1934, the building was vacant. By the mid-1940s, Andrews Market was located here, and remained here through the 1950s. In 1960, Linthicum Radio and TV repair moved to the building.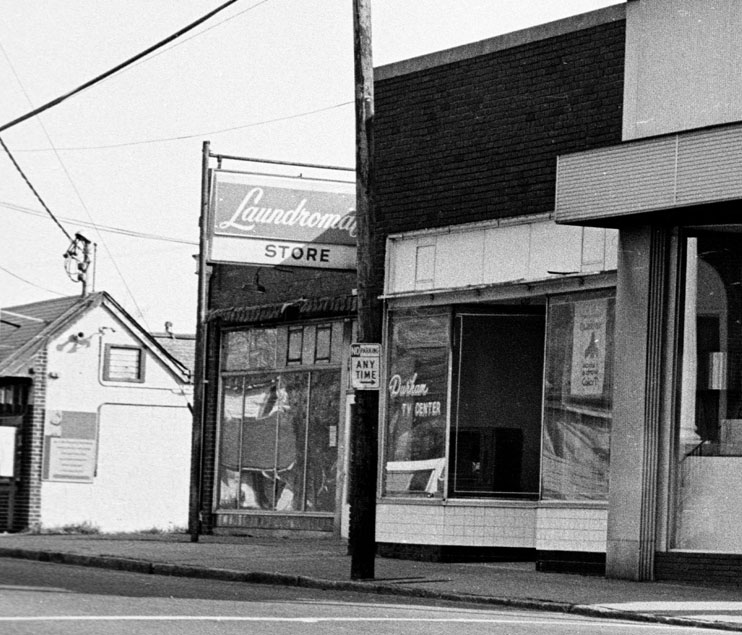 2102-2104 Angier, 1980
Later, this became the Alexander TV Service.
Most recently, the building was revitalized as part of Joe Bushfan's revitalization of 2100-2104 Angier Avenue; it is now a cafe that also seems to serve as spillover for Joe's Diner next door (the two are connected inside.)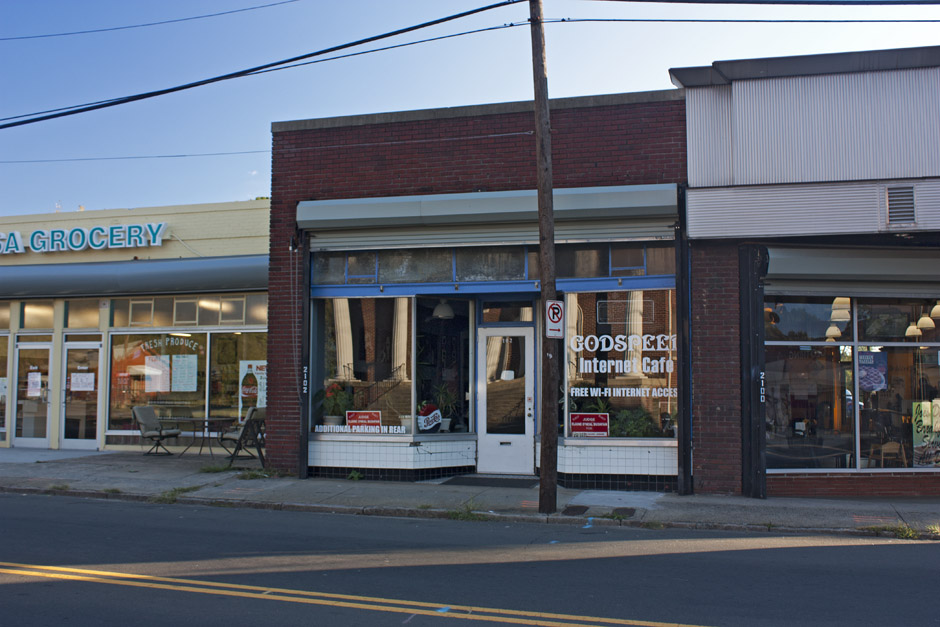 2102 Angier Avenue, 10.02.10
Find this spot on a Google Map.
35.981849,-78.877683