In tours
This building does not appear in any tours yet.
Last updated
Thu, 11/24/2011 - 9:07am by gary
Location
United States
36° 0' 56.0952" N, 78° 55' 31.2636" W
US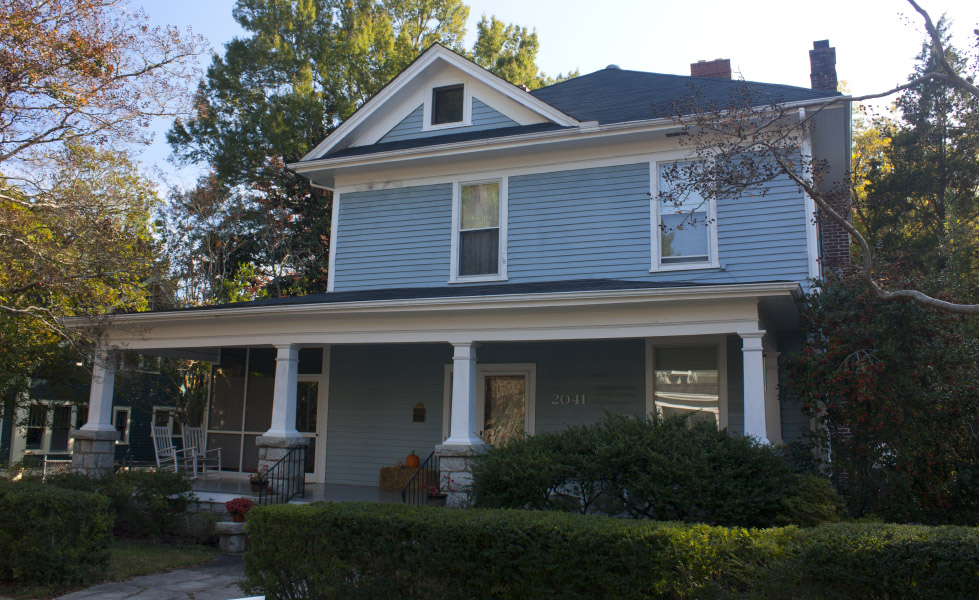 08.28.11
John C. Dailey House.
Substantial 2 story, pyramidal-roofCraftsman/Colonial Revival style house with pedimented cross gables, plain siding, 1-over-1 sash windows, original glazed front door with 1 sidelight, wraparound porch with granite Craftsman posts, and a granite foundation.
1925 CD: J. C. Dailey occupant. Dailey operated a grocery on Ninth St.