In tours
This building does not appear in any tours yet.
Last updated
Wed, 11/09/2011 - 8:07pm by gary
Location
United States
36° 1' 1.2504" N, 78° 55' 21.6228" W
US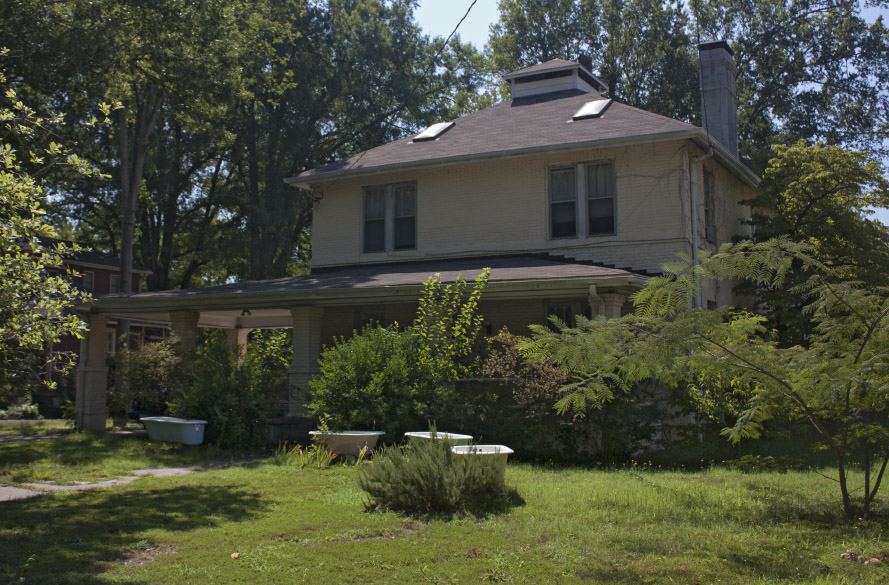 While it may more often be known as the "bathtub house" to passersby, the house at 2003 West Club was built in 1921 for William H. Woods. Woods was contractor who worked with West Durham Lumber Co. and the Durham Ice and Coal Co.
Brick Foursquare house with hip roof and a monitor at the peak also features an interior end chimney, 3-over-1 Craftsman sash windows with Queen Anne details, and a glazed and paneled front door. The hip roof, !- story porch has brick posts, an original porte-cochere, and metal railings that appear to be replacements. There is a rear 2-story addition.