In tours
This building does not appear in any tours yet.
Last updated
Thu, 11/10/2011 - 8:34pm by gary
Location
United States
36° 1' 3.2448" N, 78° 55' 21.3456" W
US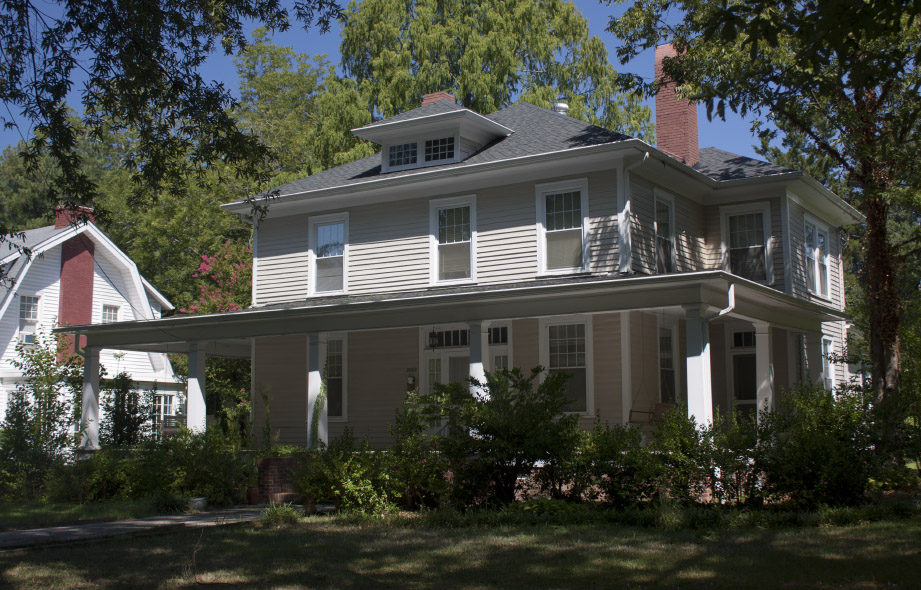 08.28.11
W. T. Eure House.  W. T. Eure purchased the lot in 1919 and built the house soon afterwards. His daughters worked at Watts Hospital, and nurses boarded here.
Two-story Queen Anne/Colonial Revival style house with a hip roof, plain siding, and original 12-over-1 sash windows. The original glazed and paneled door has sidelights and a transom. Other features include two interior chimneys and a hipped dormer. A 1-story wraparound porch has boxed posts and original plain railing.