In tours
This building does not appear in any tours yet.
Last updated
Thu, 09/08/2011 - 9:45pm by gary
Location
United States
35° 59' 2.5692" N, 78° 56' 28.104" W
US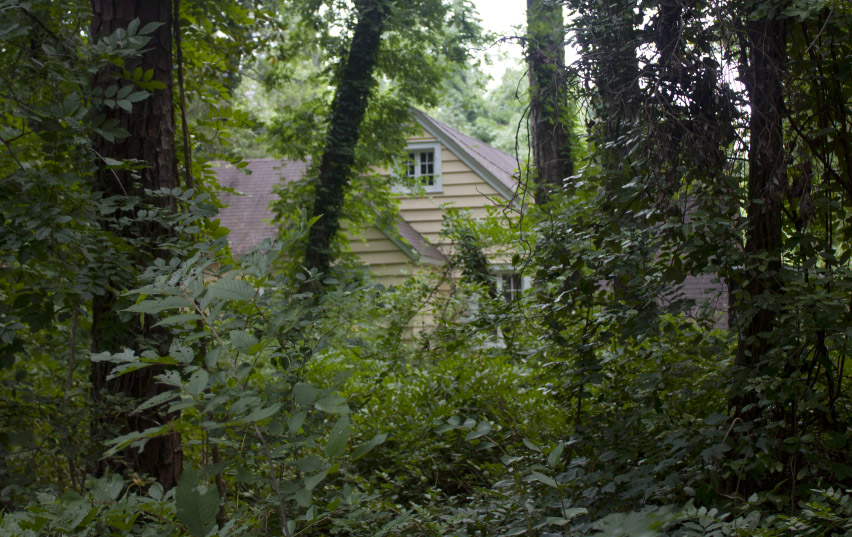 07.03.11
I can't say I'm particularly intrigued by 147 Pinecrest as architecture, but it is distinguished as the resting place for the gates to Somerset Villa, Julian Carr's east-of-downtown incredible mansion. I'm not sure if they just ended up here through some random salvage, or some more personal connection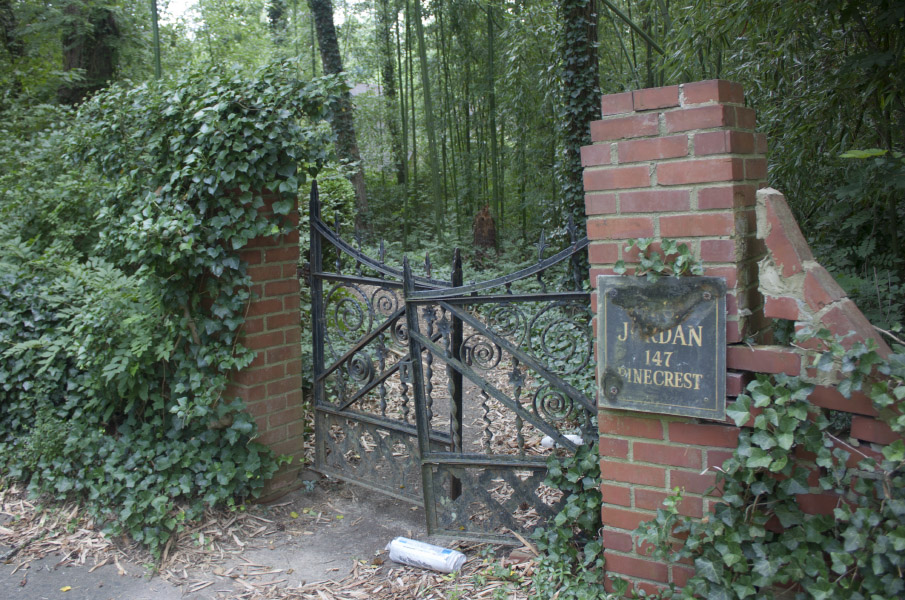 Of course, I'm a little bit harsher in my -meh- reaction to 147 Pinecrest because of the way they're letting these gates fall apart like they were something you just pick up at Home Depot. Although I did see someone walking their dog out here, there isn't much place to walk to in Duke Forest unless you're walking to walk. This definitely looks like it's been forsaken for heavy driveway use.
All of which makes me hope these folks would give the gates to someone who cares about them - in one of the near neighborhoods where people walk by them every day. It's a shame for them to rot in obscurity.