In tours
This building does not appear in any tours yet.
Last updated
Sat, 12/15/2012 - 10:39pm by gary
Location
United States
36° 0' 27.3456" N, 78° 53' 37.7916" W
US
1981
Much like 1201 next door, a bad porch railing replacement makes the house look cheap. In this case, it's just treated lumber deck rail. The unfortunate thing is that it doesn't even make business sense for landlords to do this in a neighborhood like OND - the more attractive the house, the higher-rent-paying tenants they can get.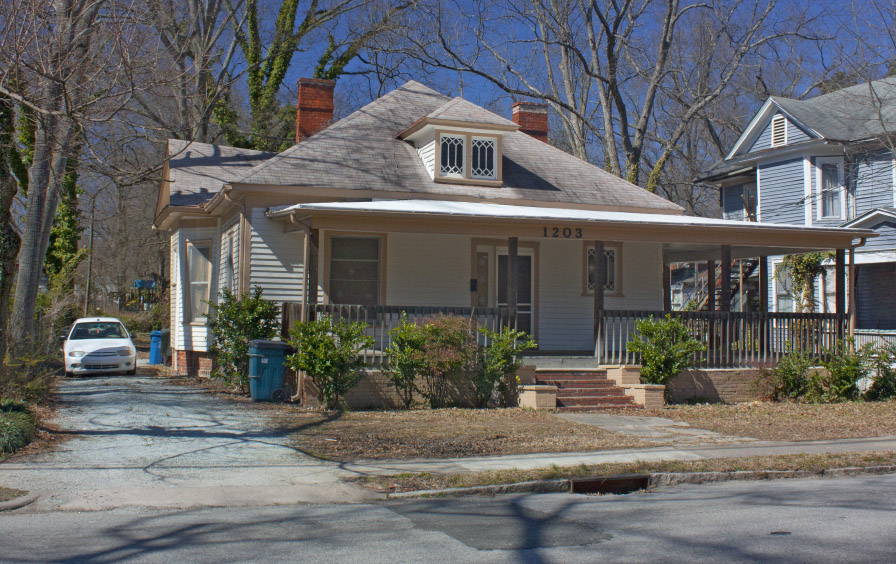 03.06.10