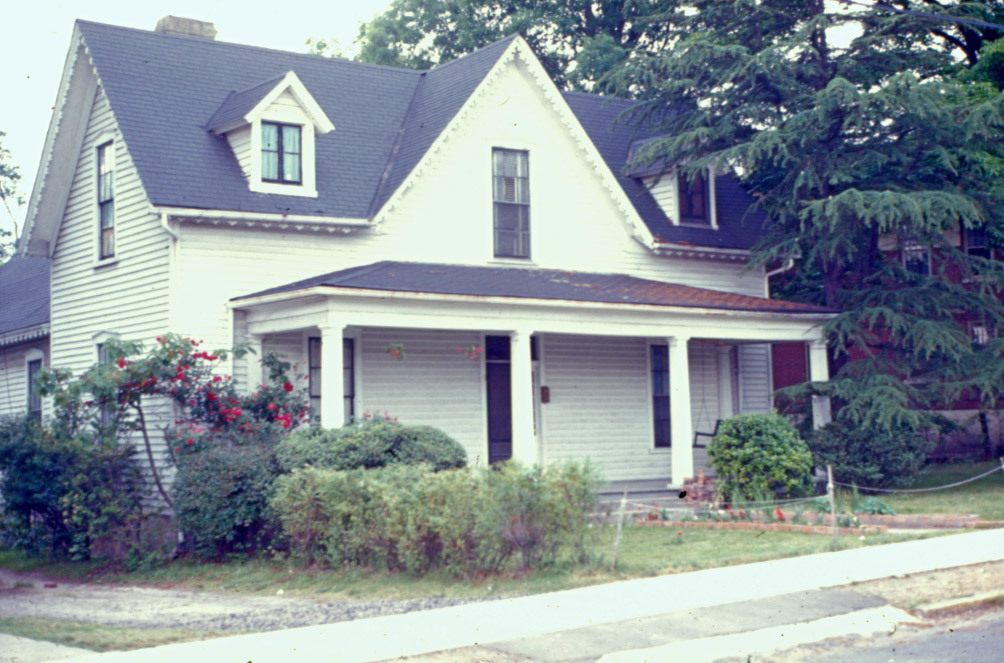 113 Broadway, late 1960s.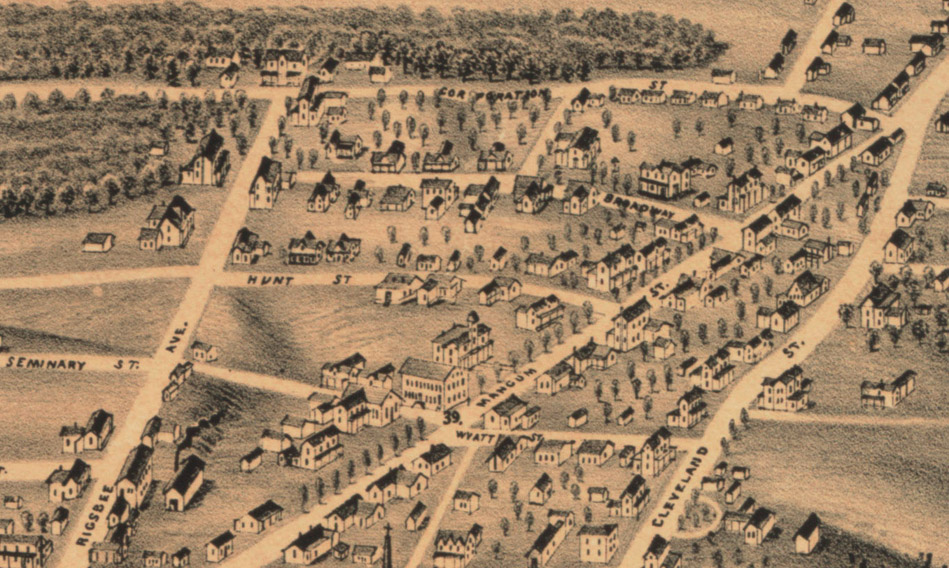 Residential area extending west on Broadway from Little Five Points, 1891.
(Courtesy Duke Rare Book and Manuscript Collection / Digital Durham)
A surviving representative example of the early residential development that characterized the area surrounding Little Five Points (also referred to ~50 years ago as "North Durham Five Points") is 113 Broadway. Built by CB Irwin, an agent for the Seaboard Railway, the house is distinct for its 1 1/2 story ('story-and-a-jump') configuration and rosette gingerbread along the roofline.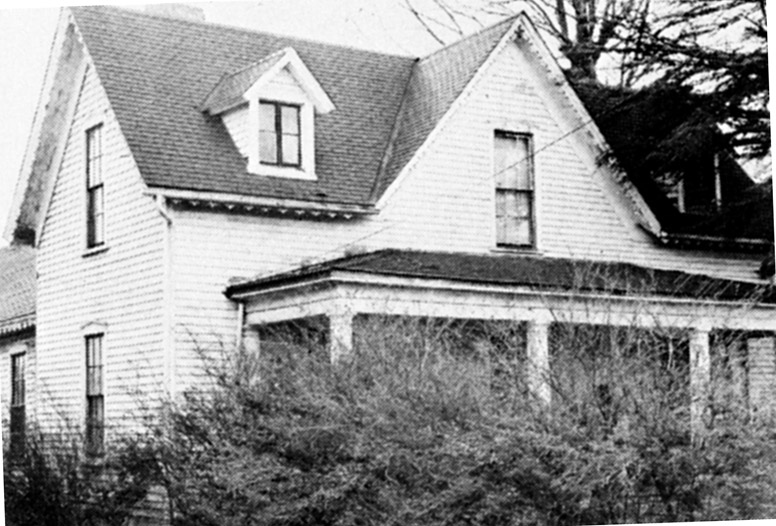 113 Broadway, ~1980.
There are few houses that remain from this era, and several more have been lost on Broadway in the last few years due to demolition.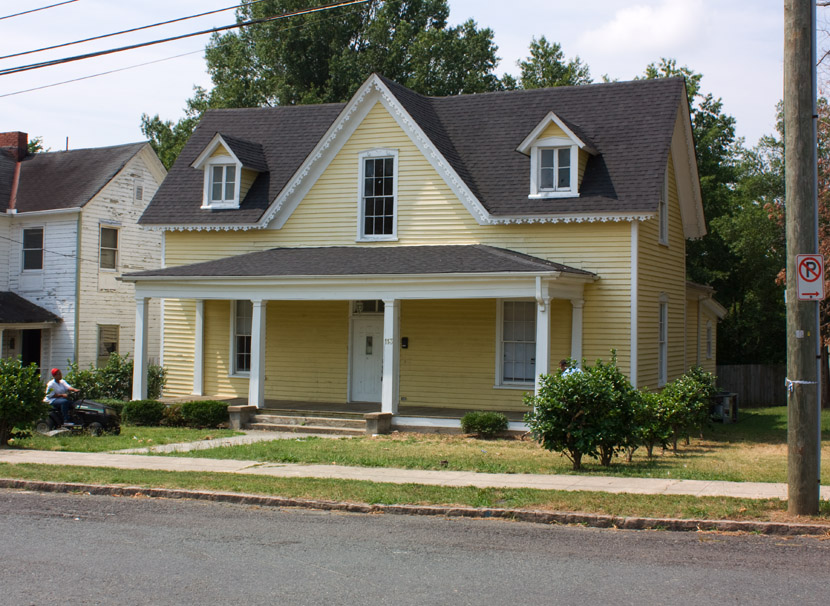 Looking southeast, 06.23.08