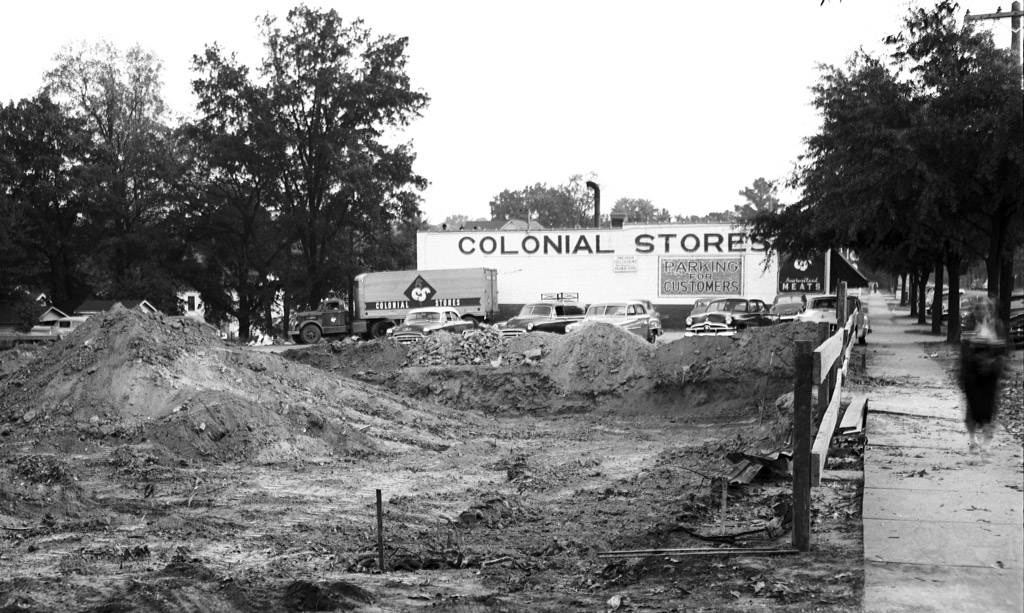 Looking south from near West Club at the north side of 1108 Broad, 10.24.53
(Courtesy The Herald-Sun Newspaper)
1108 Broad was built in the late 1930s as a storefront for the Pickard Roofing Company. By the late 1940s, Colonial Stores Grocery had moved from a smaller space next door at 1106 Broad into this building.
By 1954, Colonial Stores had built a modern supermarket to the north of this building, and the building was occupied by Browning and Garrard Pluming Company and "Rich Plan of Durham Inc. frozen foods."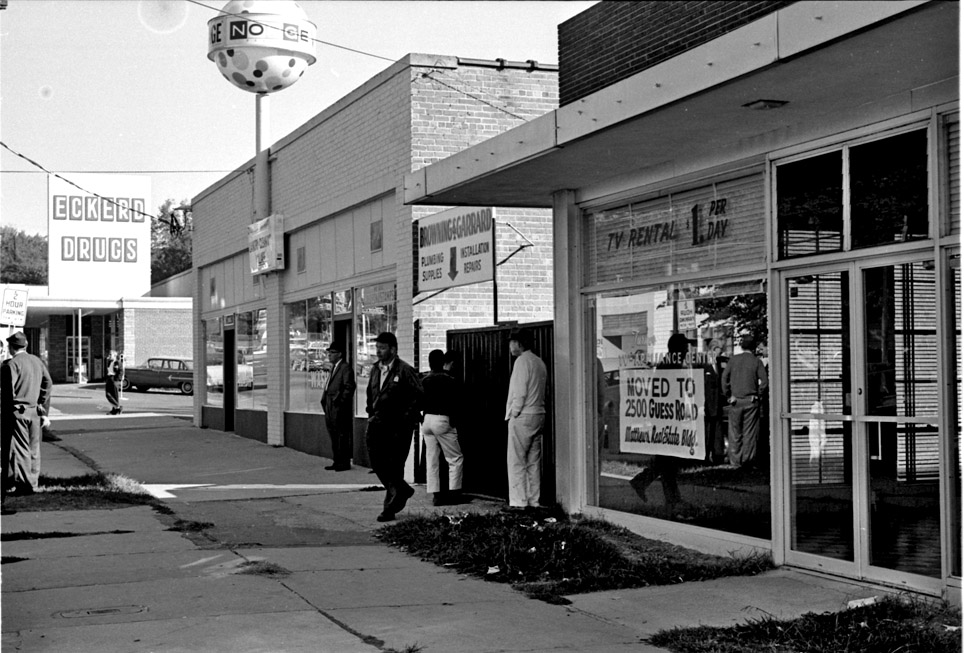 1106-1116 Broad, 10.20.62
(Courtesy The Herald-Sun Newspaper)
By 1965, it had become Norge Village Laundry, which it remained until ~1992.
In ~1992, it became home to the now iconic Green Room, which started life in the mid 1960s across the street as the Broad Street Sport Shop. Many people think that the Green Room is far older than that in this location - its aged appearance now, and in 1988's Bull Durham (across the street) probably cemented that notion. I wrote up some memories of Durham's pool hall culture at the 1119 Broad Street post.
1108 remains the Green Room today, a well-beloved place for a game of pool.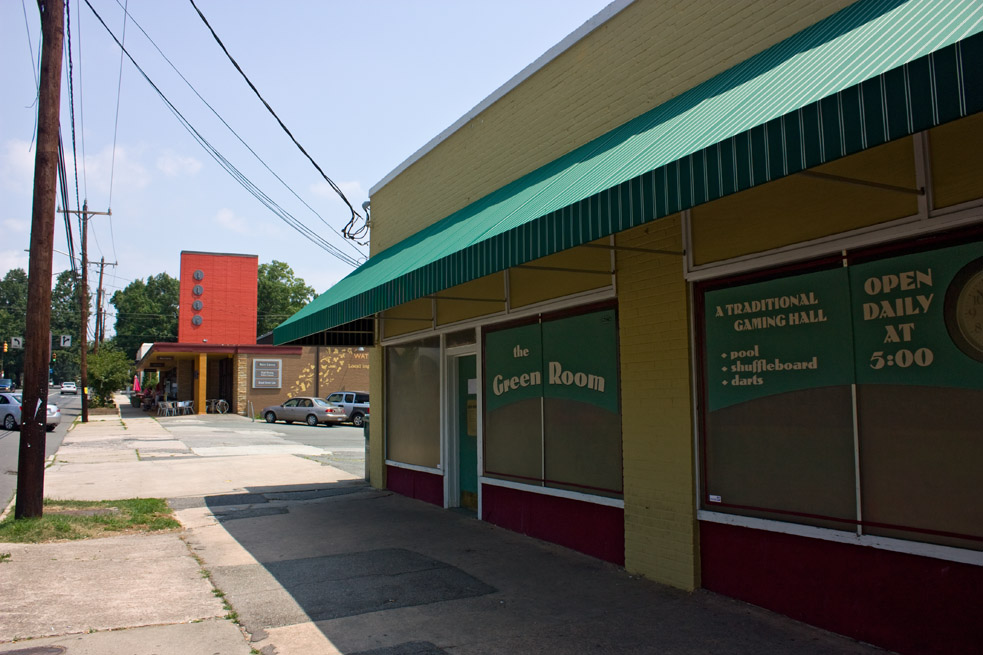 1108 Broad, 07.26.09
Find this spot on a Google Map.
36.016067,-78.91903