1014 SHEPHERD STREET - JOHN SHEPHERD HOUSE
In tours
This building does not appear in any tours yet.
Last updated
Sun, 09/04/2011 - 12:40pm by gary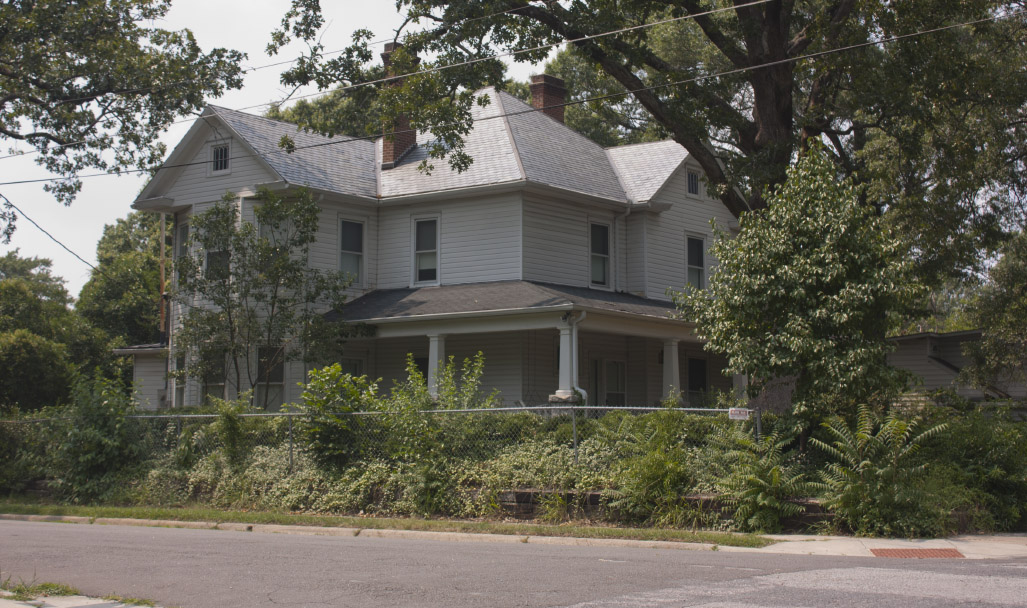 1014 Shepherd Street
Per the Durham Historic Inventory:
"Grocer John Shepherd built this two-story frame house around 1911. Its configuration of a pyramidal-roofed coore from which two-story gable-roofed wings project prevailed throughout the late 19th to early 20th century. Decoration of the building was achieved through the sidelight and small latticed window at the entrance and the wraparound porch supported by frame pylons on stone plinths."
"Shepherd Street was named for the Shepherd family, which owned property along the south end of Shepherd Street and the 900 block of Proctor Street. Shepherd's brother, Tom, who owned a furniture store, built a very similar house just across the street facing Proctor Street."