602 DUNBAR STREET – GEORGE W. BLOUNT HOUSE
In tours
This building does not appear in any tours yet.
Last updated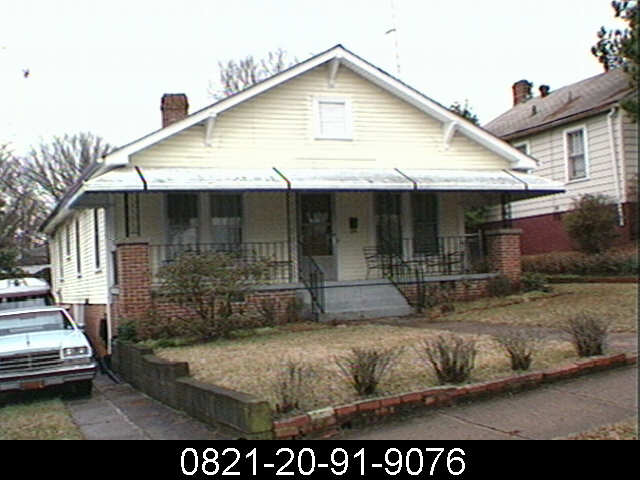 This one-story, front-gabled bungalow is three bays wide and triple-pile. The house has a brick
foundation, vinyl siding, an interior brick chimney, and an exterior brick chimney on the west elevation. The
house retains original three-over-one, double-hung Craftsman-style windows, paired on the façade and west
elevations. Knee braces in the front gable have been covered with vinyl and the front door is a mid-century
replacement. The engaged front porch is supported by decorative metal posts on brick piers with a metal
railing running between them. The site slopes to the rear exposing a basement with four-light, Craftsmanstyle
windows. A brick retaining wall extends along the driveway on the east side of the house. The earliest
known occupant is George W. Blount (cook) in 1940; county tax records date the building to 1936 and the
building appears on the 1937 Sanborn map.